Michelle Miller
Our December Reading List Theme: Christmas
Note: Michelle's January list will be posted a little later this month. Please check back, and thank you for your patience. Her lists also follow the monthly themes in The Old Schoolhouse Magazine (http://www.thehomeschoolmagazine-digital.com/thehomeschoolmagazine/201301#pg1).
Ah, Christmas!  It means so many things, eternal things, the most important thing: the arrival of our Messiah!  But it also means Christmas vacation…which means extra time to read!  Here are some books perfect for the Season…
Mousekin's Christmas Eve, by Edna Miller                                                                                                                           Gr. K-2
Precious, tender story of a mouse that spends Christmas Eve with the animals in a nativity set.
Song of the Camels: A Christmas Poem, by Elizabeth Coatsworth                                                                                  Gr. 1-4
Richly illustrated picture-book relates Christmas from the point of view of the Wise Men's camels, who "tell" of their journey to Bethlehem to see the Christ Child.
An Amish Christmas, by Richard Ammon                                                                                                                             Gr. 1-5
Nicely illustrated book about an Amish boy's Christmas.
When the Chimes Rang, by Raymond Alden                                                                                                                          Gr. 1-5
Boy earnestly desires to reach far town in time for Christmas Eve service; his story has been reprinted by many publishers, such as Yesterday's Classics, due to its cherished status.
Story of Holly and Ivy, by Rumer Godden                                                                                                                              Gr. 1-6
Lone orphan and lone doll long to be together at Christmas time….in this sweet story.
The Dolls' Christmas, by Tasha Tudor                                                                                                                                     Gr. 2-4
Exquisite illustrations charm this tender story of dolls "celebrating" their own Christmas.
The Lion in the Box, by Marguerite De Angeli                                                                                                                       Gr. 2-8
A poor family, loved by their hard-working widowed mother, receives a Christmas blessing.
Snow: A Novel, by Calvin Miller                                                                                                                                                 Gr. 8-12
Well-known Christian thinker brings meaningful novel set during a Great Depression Christmas.
Jotham's Journey, Bartholomew's Passage, and Tabitha's Travels, all by Arnold Ytreeide                                Read-aloud
Families often tell me that they've enjoyed all three of these stories which relate the experiences of children living at the time of Christ's birth, and they work both as family read-aloud devotionals and as a source of ideas for emphasizing the true meaning of Christmas.
Christmas Kindness
Christmas in the Morning, by Pearl S. Buck                                                                                                                        Gr. 1-4
Lovely, moving, richly illustrated picture-book about farm boy giving the gift of service to his beloved father for Christmas.
Man of the House at Huffington Row, by Mary Barrett                                                                                                   Gr. 1-5
Beloved story of a girl whose father passed away, but who is touched by a kind brother at Christmas time.
Birds' Christmas Carol, by Kate Douglas Wiggin                                                                                                             Gr. 3-Adult
Beloved Christmas classic (from author of "Rebecca of Sunnybrook Farm") tells of disabled girl, herself born on Christmas Day, blessing others each Christmas.
Christmas…with a touch of history!
An Edwardian Christmas, by John S. Goodall                                                                                                            Gr. PreK-2
Lavish illustrations in this wordless book show Christmas in England in early 1900s.
Huron Carol, by Jean Brebeuf                                                                                                                                            Gr. 1-4
Richly illustrated picture-book relates a Jesuit priest's explanation of Christmas to the Huron Indians during the 1600s.
Christmas on the Mayflower, by Wilma Pitchford Hays                                                                                          Gr. 1-6
Fine authors tells of first Christmas celebrated by the Pilgrims, just after leaving the Mayflower.
Christmas on the Prairie, by Joan Anderson                                                                                                                Gr. 3-9
Photographed re-enactors show Christmas for Indiana pioneers in the 1830s.
Christmas…with a touch of science!
Christmas Tree Farm, by Sandra Jordan                                                                                                                                 Gr. 1-5
Christmas Sky, by Franklyn Branley                                                                                                                                         Gr. 3-5
I've not read this, so don't know if the author accepts the Bible's report, but he here discusses the Star of Bethlehem.
Christmas Trees and How They Grow, by Glenn Blough                                                                                                   Gr. 3-8
Christmas…with a touch of geography!
Papa's Christmas Gift: Around the World on the Night Before Christmas, by Cheryl Harness                              Gr. 1-4
"Travel" the globe to see how various races celebrated Christmas in 1822; nicely illustrated.
Northern Nativity, by William Kurelek                                                                                                                                    Gr. 4-12
A Canadian boy living on northern prairie imagines Christ visiting Canadian locales on Christmas.
Christmas…and its music!
Little Drummer Boy, by Ezra Jack Keats                                                                                                                                     Gr. 1-3
Fun illustrations accompany words to Little Drummer Boy carol.
Twelve Dogs of Christmas, by Emma Kragen                                                                                                                           Gr. 1-3
From Christian publisher, dogs put a twist on the famous Twelve Days carol.
Silent Night: The Story of a Song, by Hertha Pauli                                                                                                                Gr. 2-8
Lovely, precious, vintage book about Franz Gruber writing Silent Night for his church.
Real 12 Days of Christmas, by Helen Haidle                                                                                                                            Gr. 3-8
From Christian publisher, see the spiritual meaning in famous Twelve Days carol.
Don't forget!  You will want to learn more about Mr. George Handel when listening to his glorious "Messiah."   Some lovely choices are: the sublime biography, Handel at the Court of Kings, by Opal Wheeler; the fun biography, George Handel, by Mike Venezia; the dramatized audio, Hallelujah Handel, from Classical Kids; or the good, ol' film, The Great Mr. Handel, made in the 1940s.
Want Deeper Study?
Christmas, by Amanda Bennett                                                                                                                                                 Various ages
Mrs. Bennett's beloved "Unit Study Adventure" is ideal for exploring many interesting aspects.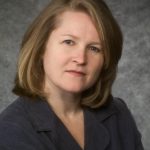 Michelle has always loved words; just ask her weary-eared husband! From teaching herself to read at a very young age, to making her baby sister patronize her pretend childhood library, to owning 25,000 living books today, she has discovered that modern public libraries seldom offer children the best. Thus, she founded a private library (www.ChildrensPreservationLibrary.com) offering the great treasures to families in her area. She enjoys helping others around the country do the same.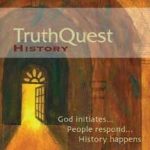 Naturally, when she wrote her award-winning history curriculum, it harnessed the incredible potency of these great books, along with pithy and supporting spiritual commentary (www.TruthQuestHistory.com). Michelle is a veteran homeschooler (19 years, with many more to go!), columnist, speaker, consultant, and author who graduated summa cum laude from the University of Alabama. Michelle and her husband, John, have four children: two adult sons and two youngsters still at home in Michigan; they also have five cute grandsons! For information on starting a library in your area, contact us at: CPL@speedconnect.com.