Michelle Miller
Our January Reading List Theme: World War II
Ah, we all know about the second great war, but there is always much more depth and breadth to explore: heroism and perseverance, faith and strength, daring and brilliance. And don't forget to ask for the stories of those who lived these events themselves: your elderly neighbors . . .  Every older gentleman that I bump into on my walks has a World War II story of his own!
The new year brings new appreciations for our freedoms—and the price that was paid so that we would have them. Dig in, and be inspired!
Top Choices
Snow Treasure, by Marie McSwigan
Grades 2-8
One of my favorite children's books of all time: the true story of heroic children in Norway during Nazi Occupation. It is also the number one book that solicits comments from fathers visiting my library: "Oh, that was the most unforgettable book I ever read as a boy!" NOT TO BE MISSED!
Heroes in Plenty, by Theodora DuBois
Grades 4-10
I've heard raves about this rare book, which tells of Germans who dared to resist Hitler.
Silence Over Dunkerque, by John Tunis
Grades 4-12
I read this as a child and was soooo moved by the heroic English fisherman who rescued trapped soldiers, through terrible weather, from across the English Channel.
Winged Watchman, by Hilda van Stockum
Grades 4-12
Wonderful, warm story of a loving Dutch family facing the full panoply of World War II challenges.
Enemy Brothers, by Constance Savery
Grades 6-12
Is Nazi-influenced young man from Germany the earlier-captured brother of a young English airman, and how can he be rescued? This is being reprinted by Bethlehem Books.
From Pearl Harbor to the Pulpit, by Charles Hembree
Grades 7-12
It seems silly to mention this obscure book written by a television ministry (so perhaps not the best writing), but it shares the amazing faith of an American serviceman (Jack DeShazer) whose perseverance while in a miserable Japanese prison camp led to the dramatic conversion of a Japanese guard (Mitsuo Fuchido). How the two worked after the war is an incredible story also!
Zion Covenant series, by Bodie & Brock Thoene
Grades 8-Adult
Don't plan on a moment's sleep, because the cliffhangers in this Christian series, set all throughout Europe and Israel during World War II, will have you burning the midnight oil.
Hitler's Cross, by Erwin Lutzer
Grades 9-Adult
Outstanding, important, unforgettable must-read for older students and parents! These deep insights into the German church's failure to stop Hitler help us understand what is happening in our own time. Very crucial for grasping the issues of then and today!
 A Little Bit of Everything:  Interesting Topics, Interesting Stories 
All Those Secrets of the World, by Jane Yolen
Grades 1-3
Lovely picture-book expression of a girl's longing for her father, away fighting in World War II.
Wind Flyers, by Angela Johnson
Grades 1-3
Wonderfully written and illustrated picture-book about the brave Tuskegee Airmen.
Blueberries for the Queen, by John & Katherine Paterson
Grades 1-4
Fact-based story of a boy who gathers blueberries for Queen Wilhelmina of Holland, who had to flee her country during World War II.
Boxes for Katje, by Candice Fleming
Grades 1-4
American girl sends care packages to Dutch girl enduring difficult aftermath of World War II.
Butterfly, by Patricia Polacco
Grades 1-4
Touching picture-book about a French girl who finds a Jewish girl in hiding.
Harmonica, by Tony Johnston
Grades 1-4
Fact-based story of Jewish boy comforting others in concentration camp by playing harmonica.
Yellow Star, by Carmen Deedy
Grades 1-4
True story of Danish king's efforts to help Jews during World War II in this richly illustrated picture-book, including a special way that he personally identified with them.
Farm Summer 1942, by Donald Hall
Grades 1-5
This luminous picture-book shows life for those serving the war effort by growing food.
Hanna's Cold Winter, by Trish Marx
Grades 1-6
Fact-based story of the Hungarian people's attempt to keep their prized zoo hippo alive during the deprivation of World War II.
Rose Blanche, by Robert Innocenti
Grades 2-5
German girl discovers concentration camps, so this tenderly illustrated book has a sad ending, but it is appropriate to the situation and is handled with some gentleness for young readers.
Little Ships: The Heroic Rescue at Dunkirk in World War II, by Louise Borden
Grades 2-6
Richly illustrated and well-told picture-book story of the moving Evacuation of Dunkirk.  See also Borden's fine Greatest Skating Race and Across the Blue Pacific, also about World War II.
Young Man of the House, by Mabel Leigh Hunt
Grades 2-6
If you have access to lovely books from yesteryear, this tells of a boy's role at home after his father leaves to fight in World War II.
Raoul Wallenberg: Missing Diplomat, by Anita Larsen
Grades 2-8, "History's Mysteries"
True story of Swedish diplomat who worked to save tens of thousands of Jewish lives.  Captured by the Russians, his end is still unknown. . . .  This book may not be the best ever written on the subject, but it is a unique topic, one not rarely covered for young'uns.
Twenty and Ten, by Claire Huchet Bishop
Grades 2-9
Poignant tale of French children helping Jewish children. Film version is Miracle at Moreaux.
Radar Commandos, by Bernard Glemser
Grades 3-9, "Winston Adventure" series
True story of a teen involved in World War II espionage and underground; part of outstanding series highlighting the real contributions of young people.
Story of Dwight D. Eisenhower, by Arthur Beckhard
Grades 3-9, "Signature" series
House of Sixty Fathers, by Meindert DeJong
Grades 3-10
Fine story set in China during World War II, where a boy tries to find his parents.
No Time for Glory, by Phyllis Fenner
Grades 4-10
Boys, especially, thrilled to Fenner's short-story collections; here the stories cover World War II.
When the Saboteurs Came: Nazi Sabotage Plot Against America in World War II, by W. Wise
Grades 4-12
Last Nine Days of the Bismarck, by C.S. Forester
Grades 5-12
Fine author tells of the tense Allied search for Hitler's mightiest warship.
Long Escape, by Irving Werstein
Grades 5-12
True story of woman's great difficulty in trying to rescue disabled Belgian children marked for extermination by the Nazis.
The Hiding Place, by Corrie ten Boom
Grades 6-Adult
Those coming of age in your household may not yet have read this don't-miss classic of the faith, the true story of two Christian, Dutch sisters sent to a concentration camp for protecting Jews.
War Horse, by Fairfax Downey
Grades 6-12
A fine author tells the story of a World War II cavalry horse and its brave rider; handsome book.
Navajo Code Talkers, by Nathan Aaseng
Grades 8-12
True, amazing story of Navajo Indians used to communicate US military secrets in their own language, one so difficult that no enemies could grasp it.
The Raft, by Robert Trumbull
Grades 8-12
This looks like an amazing story; it relates the true experience of US Navy pilots shot down at sea and trying to survive on a raft for many days.
Crossbow and Overcast, by James McGovern
Grades 9-12
True, gripping story of Allied attempts to get Nazi rocket experts, and their know-how, smuggled out of Germany, and to resist their V-2 rockets.
Top Author – Albert Marrin
I've heard many folks applaud Marrin's basic worldview and writing style, and he has written several books on World War II topics, appropriate for Grades 8-12. Several also have been produced in audio format; my sister and her family, for example, greatly enjoyed an audio version of (I think it was!) his Victory in the Pacific. If you can find older books, I'd also like to mention the battle coverage provided by Irving Werstein, but Marrin's books will be easier to locate.
Marrin's titles include:
Airman's War
Hitler
Overlord: D-Day and the Invasion of Europe
Victory in the Pacific
Warsaw Ghetto
Top Series – World at War
This series does a terrific job of presenting the facts about World War II in a readable, interesting narrative, but at a rare, easier level, for even the younger readers.
Grades 2 or 3, to 7
By G.C. Skipper
Battle of Britain Fall of the Fox: Rommel
Battle of Midway Goering and the Luftwaffe
Battle of Stalingrad Invasion of Poland
Battle of the Atlantic MacArthur and the Philippines
Battle of the Coral Sea Mussolini
D-Day Pearl Harbor
Death of Hitler Submarines in the Pacific
By R. Conrad Stein
Battle of Guadalcanal Holocaust
Battle of Okinawa Invasion of Russia
Dunkirk Nisei Regiment
Fall of Singapore Prisoners of War
Fighter Planes Resistance Movements
Hiroshima Road to Rome
Hitler Youth Siege of Leningrad
Top Series – Landmark
This well-known series had top authors, many who were actually involved in the war as soldiers or reporters, delivering readable narratives just for young readers.
Grades 3-9
Battle for Iwo Jima, by Robert Leckie
Battle for the Atlantic, by Jay Williams
Battle of Britain, by Quentin Reynolds
Battle of the Bulge, by John Toland
Combat Nurses of World War II, by Wyatt Blassingame
Commandos of World War II, by Hodding Carter
Flying Tigers, by John Toland
From Casablanca to Berlin, by Bruce Bliven Jr.
From Pearl Harbor to Okinawa, by Bruce Bliven Jr.
Great American Fighter Pilots of World War II, by Robert Loomis
Guadalcanal Diary, by Richard Tregaskis
John F. Kennedy and PT-109, by Richard Tregaskis
Medal of Honor Heroes, by Colonel Red Reeder
Medical Corps Heroes of World War II, by Wyatt Blassingame
Midway: Battle for the Pacific, by Edmund Castillo
Rise and Fall of Adolf Hitler, by William Shirer
Thirty Seconds Over Tokyo, by Ted Lawson
Seabees of World War II, by Edmund Castillo
Sinking of the Bismarck, by William Shirer
Story of D-Day, by Bruce Bliven Jr.
U.S. Frogmen of World War II, by Wyatt Blassingame
Winston Churchill, by Quentin Reynolds
Another Good Series—We Were There
These exciting, readable stories place fictional kids in real action of World War II battles.
Grades 3-9
We Were There at Pearl Harbor, by Felix Sutton
We Were There at the Battle of Bataan, by Benjamin Appel
We Were There at the Battle of Britain, by Clayton Knight
We Were There at the Battle of the Bulge, by David Shepherd
We Were There at the Normandy Invasion, by Clayton Knight
Audio/Film
Bonhoeffer: Cost of Freedom
Paul McCusker, of Adventures in Odyssey fame, brings this dramatic audio presentation of life of brave German pastor who spoke up for truth during Hitler's regime.
Hanged on a Twisted Cross
Film presentation of the life of Dietrich Bonhoeffer, the German pastor who dared resist Hitler's evil philosophies and government.
Inn of the Sixth Happiness, starring Ingrid Bergman
True story of Christian missionary in China, and her incredible bravery while trying to rescue orphans from invading Japanese during World War II in China.  Based on the fine book, The Small Woman, by Alan Burgess (Grades 7-12).
Judgment at Nuremberg, starring Spencer Tracy
This dramatic film presents the Nuremberg Trials, with Spencer Tracy as judge over Nazi war criminals. Powerfully presents the reality and blessing of God's higher law, higher than any government or man.
Miracle of the White Stallions, starring Robert Taylor
True story of the brave care given to the famed Lipizzan stallions during Nazi occupation.
Sink the Bismarck, starring Kenneth More
Snow Treasure
Film version of the beloved story cited above: true story of brave Norwegian children.
The Scarlet and the Black, starring Gregory Peck
Unforgettable film illuminating the real Italian priest who did much to rescue others.
Thirty Seconds Over Tokyo, starring Van Johnson, Spencer Tracy, Robert Mitchum
* And last, don't forget! The Sound of Music is set during the beginning of World War II in Austria!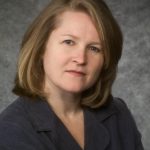 Michelle has always loved words; just ask her weary-eared husband! From teaching herself to read at a very young age, to making her baby sister patronize her pretend childhood library, to owning 25,000 living books today, she has discovered that modern public libraries seldom offer children the best. Thus, she founded a private library (www.ChildrensPreservationLibrary.com) offering the great treasures to families in her area. She enjoys helping others around the country do the same.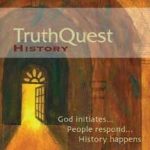 Naturally, when she wrote her award-winning history curriculum, it harnessed the incredible potency of these great books, along with pithy and supporting spiritual commentary (www.TruthQuestHistory.com). Michelle is a veteran homeschooler (19 years, with many more to go!), columnist, speaker, consultant, and author who graduated summa cum laude from the University of Alabama. Michelle and her husband, John, have four children: two adult sons and two youngsters still at home in Michigan; they also have five cute grandsons! For information on starting a library in your area, contact us at: CPL@speedconnect.com.