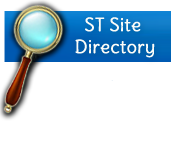 SchoolhouseTeachers.com
What you'll find and where to find it.
Art/Drama Computer/Technology Electives Foreign Languages History, Geography, and Social Studies Math Music/Voice Reading, Writing, and Spelling Science/Nutrition Special Needs Just for Parents Extra Resources for Members
Where a wide range of grades are listed, activities or suggestions for multiple grades are included in the course.

Brenda Ellis of ARTistic Pursuits teaches weekly lessons designed to help your children become visually aware of the wonderful world they live in and enjoy the process of putting ideas and images on paper.
Marci Hanks will teach your family how you can write and produce a community play! From small living room productions to a cast of many, Marci will help you understand the components of playwriting and production and help you choose the size that is right for you! This 10-month course is complete and available in our Teacher Lesson Archives.
Sharon Jeffus of Visual Manna showcases the work of her teen artists who are pursuing art as a ministry. Sharon shares lessons on the elements of art and often features many of the art classics.
Dailies Contributors Rachel Ann Rogish and Sharla Orren bring drama to your homeschool with monthly units on the classic works of William Shakespeare, complete with instructions on how to stage your own production! Simply Shakespeare has been newly expanded to include extra material.  Previous units are organized by play or topic in our Dailies Archive.
Do you have a child you would like to introduce to art appreciation through a subject he enjoys more, such as history or science? Do you want a unit study that explores art appreciation alongside other core subjects? Then check out Everyday Easels and see how you can do all of that and more with our biweekly unit studies. Many of the Everyday Easels unit studies are archived for easy access in our Dailies Archive.
Chris Yust of Homeschool Programming, Inc. has a class designed to help your students learn the technology of the future. He'll cover topics including basic website design with HTML, programming concepts, Minecraft Mods, writing Java programs in Eclipse, and much more. This twelve-month class is complete and is fully accessible in our Teacher Lesson Archives.
Evonne Mandella, videographer and producer, teaches a class the whole family can enjoy. Come along with Evonne as she shows you how to create custom videos for almost any occasion—from church outreach to personalized gift. This five-month class has concluded, but you can still access all lessons in our Teacher Lesson Archive.

Join Amy Puetz as she brings history to life by teaching us how to make simple historical costumes that can be used in living history reenactments, plays, or just for added fun in history class. She'll show us how to make clothing from the days of the pioneers, Pilgrims, Civil War, and more. Amy's class has concluded, but you can access her entire course in the Teacher Lesson Archive.
Homeschool and Mises Institute graduate Savannah Liston teaches this in-depth economics course complete with assigned readings (many sources available free online), video lectures, quizzes, exams, and essay prompts. It will cover 24 weeks and is designed to be taken as a .5 or higher economics credit (depending on the amount of work completed).
Do you have a teen who is itching to start his or her own business? Do you have a child who loves to dream big and reach for the stars? We would love to introduce you to Dana Beasley and her class—Become an Internet Entrepreneur! Through a series of twenty-four lessons, she'll help your teen learn how to start and promote a business and learn timeline business principles. Whether your teen actually starts his own business during this course or creates a mock business, he should be prepared to discover brand new ways to explore his God-given passions and purpose.
Introduction to Architecture with Tammie Bairen begins by discussing some basic components of architecture and then learning about various structures—skyscrapers, bridges, cathedrals, homes, sports arenas—from the ancient to the modern. Students will learn about various aspects of each structure, including the marvel of its inception at that particular point in history, its function, the architects (where applicable) responsible for its creation, and the science behind its stability.
Let Denise Ames of College Common Sense help you and your family prepare for college with tips on everything from choosing the right scholarships to pursue to  to staying on track with tasks like the FAFSA form to tips on how to track future job trends. Denise's class concluded with 19 monthly lessons, all available in the Teacher Lesson Archive.
Erin Dean's weekly lessons help your family enjoy the world around them—whether you live in a warm climate or a cold one. Most months, you'll find that Erin offers two sets of lessons each week—one for warm climates, one for colder ones—so you can choose the one that is right for your region!
Carol Topp of HomeschoolCPA.com taught an eight-week courses designed to help your student consider the world of career possibilities. From seeking God's will and inventorying your talents to understanding career clusters and job shadowing, Career Exploration helps your teens prepare for whatever future God has designed for them. The course remains available in its entirety in our Teacher Lesson Archives.
Carol Topp's second eight-week class with SchoolhouseTeachers.com, Starting a Microbusiness (for Teens), looks at what a microbusiness is, what can be learned from starting one, how to find your ideas and make a business plan, how to market your business, and more. The course remains available in its entirety in our Teacher Lesson Archives.
Mike Sims, who teaches Economics at Trinity Valley Community College, is the Assistant City Manager for the City of Terrell, Texas, and makes Economics come alive for students with creative themes ranging from Football Economics to Ski Slope Economics! All twelve economics units remain available in our Teacher Lesson Archives.
Bethany Learn of Fit2B Studio teaches with both video and printable components, explaining the importance of understanding and applying proper fitness while giving you and your family practical ways to get up and get healthy! All four months of Bethany's class are available in the Teacher Lesson Archive.
Director/Producer/Co-Writer of Advent Film Group, George Escobar offered an amazing course that will equip your students to learn about how they can be a light for God in the world of film and television. George's 10-month, 36-lesson course remains on the site for review or beginning at any time.
Home Economics with Heather Leach is more than learning about how to bake a cake or set a table; it is about learning fundamental lessons that can be built upon throughout life. Through weekly lessons, Heather will help your children set a foundation based on biblical teaching. This six-month course is designed with children ages 6-12 and special needs children in mind and is fully available in our Teacher Lesson Archives.
Malia Russell offered ten months of inspiration, encouragement, and practical help to assist you and your family with everything from grocery planning to homeschooling during times of transition. All of Malia's tips and lessons remain on the site for review in our Teacher Lesson Archive.
If you've ever wanted to ditch the chemicals in your household cleaners, can what you grow or purchase at a farmer's market, make your own gifts and candles, or learn how to do things the natural way, you need to see what Lisa Barthuly is teaching us in her Homesteading class. Printables and some how-to videos are included with these weekly lessons.
Keyboarding with David Kimball, "The Typing Coach," has concluded, but his lessons will remain on the site in our Teacher Lesson Archive for review for a limited time.
Logic (Middle school—High school)
Lisa Duffy's 15 weeks of Logic lessons remain fully accessible in our Teacher Lesson Archive. Learn how to identify common fallacies including Appeal to Pity, Appeal to Fear, Begging the Question, Hasty Generalization, and many more.
How are we influenced by the media and society? How can we exert a positive influence on the media and our culture? Join Dr. Lisa Dunne, award-winning author, and lead your family on a four-month course to discover the answers. This class remains archived on the site in our Teacher Lesson Archive.
Do you have a student who is curious about matters of law and the Constitution, but you aren't sure where to start teaching this subject? Let Deborah Burton, attorney, wife, and homeschool mom, help! The creator of Homeschool Court, she shares weekly lessons designed to equip your students to learn about the law and participate in their own mock trials.
Michele Peterson's 30-week photography class will teach students how to see the way their camera "sees" and then to use that knowledge to create a recipe for the perfect picture. All thirty lessons are available in our Teacher Lesson Archives.
Homeschool graduate, and recent Biola University graduate Rebekah Bell has excelled as a young public and debate speaker in national competitions. In this five-month course, Rebekah teaches all the basics of public speaking and the several types of speeches.
Caution, this class may blow your mind! Join Kurt Hoffman, founder of the Young Heroes Academy, for a special class about modern-day slavery and how you can be a part of abolishing it. Kurt's class has concluded, but you can access his entire course in the Teacher Lesson Archive.
Statistics are used in every field, from the census, to lottery, investments, science, computing, and television. In fact, you would be hard-pressed to find a field in which statistics are not used. Understanding how statistics are determined will help you gauge the reliability of information presented to you. Through slide shows and printable assignments, this course will teach you how to calculate statistics and how to weigh the reliability of statistics that you encounter.
You probably already know our next teacher from her more than 900 recipes in the eight cookbooks she has published. Sue Gregg's class begins with an introduction to whole foods cooking, her story, and an explanation of what children can learn about cooking at various ages. You'll waste no time putting what you learn into practice by making blender cornbread, almond and coconut milk, almond coffee cake, and more!
This fun, four-month course from Kelli Becton offers us a closer look at all kinds of animals from jellyfish to alligators, sea lions, and even butterflies. Kelli includes printable notebooking pages and a cover so you can create your own Wildlife Adventures notebook/binder.
Watch the What's New page for updates about more electives we are pursuing.

ASL Adventure by Sandra Heflin is a 16-week, four-month course in American Sign Language, the third-most- used language in the United States. Sandra has videos and lots of printables to help you learn this unique and beautiful language. The entire course is available in our Teacher Lesson Archives.
French (Elementary—High school)
Greg Shone, a certified teacher and coauthor of French Essentials, a downloadable French program based in the Montreal area for the homeschool, brings weekly lessons to our students through both written and audio exercises.
Anna Crisosotomo, who formerly taught Chemistry: All Things Matter and the Scientific Method on SchoolhouseTeachers.com, returns with an introduction to ESL. Its purpose is to assist English language learners in achieving basic proficiency. There will be a wide variety of activities to continue the English learning process.
Evonne Mandella, cofounder of Wholesome Learning Publications, lends a contagious enthusiasm to her weekly lessons in Hebrew. Great for all ages, Evonne has many fun games and activities to help you remember the language for a lifetime. Evonne's class has concluded, but her four months of Hebrew lessons remain on the site for review in the Teacher Lesson Archive.
Carol Henderson's new Spanish class includes both video instruction and weekly worksheets to give your younger students a firm introduction to the Spanish language. Carol's nine-month course is available in the Teacher Lesson Archive.
Watch the What's New page for updates on additional language courses we are pursuing.

Jen McNamara brings history alive for your littlest learners with a preschool history course focused on the ABCs! In ABC with ME, you'll meet Abraham Lincoln and Benjamin Franklin all the way through to Yo-Yo Ma and Zachery Taylor. Jen will provide fun facts, crafts and activities, suggested reading, and more.
When you hear the word Renaissance, what comes to mind? Leonardo da Vinci? Michelangelo? Do you ever think of shoguns in Japan? What about the Byzantine and Ottoman Empires? Rhonda Clark helps our students explore Renaissance History, but not only the events in Europe but those taking place around the world during this time period. History happens everywhere at once. Join Rhonda for a 36-week journey through the past and around the world with text, written assignments, crafts, notebooking, lapbooks, maps and video.
Professor Carol Reynolds' love of all things Russian goes all the way back to the 7th grade. Her semester-long course on Imperial Russia is worth .5 credit on a high school transcript and is full of in-depth video lectures, written materials, audio supplements, and amazing first-hand information from Professor Carol. She has spent countless hours exploring Russia and soaking up its unique and changing atmosphere and is eager to share that knowledge and passion with your family.
Sharon Gibson joins us with a Hands-On American History class. These month-long unit studies are the perfect way to bring history to life in your home. Her unit studies will include the Native Americans, the Pilgrims, the Victorian Age, and more! (Please note: these units are available for download for a limited time.)
Join Amy Puetz (who formerly taught Beginning Sewing: Historical Costumes on our site) for the American Colonization Era. We'll start with the founding of Jamestown and end with the French & Indian War. Through sixteen weeks of history, literature, writing, geography, Scripture memorization, art, and even recipes, songs, and games, we'll meet the heroes and heroines of the past and see how their lives impact our future.
The Constitution and Bill of Rights is taught by Attorney Kevin Smith, a husband and father who works with the Alliance Defending Freedom as well as operates his own law firm. This sixteen-week course began as a series of articles written in response to seeing the almost complete lack of understanding the average man on the street demonstrated on late night interviews when questioned about the Constitution and other founding documents. Independent research as well as a mid-term and term paper are required. A Teacher's Handbook and answer key is included.
Bonnie Rose Hudson shared a six-month course exploring the history of the countries of Asia as well as what life is like for Christians living there today. All these lessons remain archived on the site in the Teacher Lesson Archive.
Travel with Safari Saeed and teacher Bonnie Rose Hudson to more than thirty countries in Asia. Discover the people, the history, and the animals of Asia through reading, writing, spelling and vocabulary, art, science, hands-on activities, and math worksheets in this 38-week course, fully available in our Teacher Lesson Archives.
Jennifer Courtney and the Classical Conversations team supply a 29-week course to help you explore ancient history from the first recorded civilizations through the fall of Rome. All these lessons remain archived on the site in the Teacher Lesson Archive.
Cathy Diez-Luckie of Figures in Motion creates weekly hands-on activities your children can enjoy that focus on a notable character from history. From Justinian to Robert E. Lee, Ben Franklin to Alexander the Great, these standing cutouts and short lessons will captivate your younger students.
Geography (Pre-K—High school in the Teacher Lesson Archive)
Twelve months of lessons from Knowledge Quest's Terri Johnson are archived in our Teacher Lesson Archive. Terri has beautiful black line and colored maps.
Explore the history of a different state of Australia or area of New Zealand one unit at a time. You can find the complete unit on the Dailies Archive, organized by state or area. Tour all of Australia or just a state of interest. The complete Build a Zoo project is there, too!
Who says history is dull? Not us! Join us for a 12-month study of the history of Canada, one province or territory at a time. This complete study is also archived on the Dailies Archive.
Enjoy learning about the past—and the present—as we explore a different state each month. Daily lessons and activities for all ages are included. There's even a coloring pack with each unit for younger students.
Let This Day in History lead you on an exploration of important events—from ancient history through today—with timeline figures, living book lists, short fiction, discussion questions, hands-on activities, and upper grade options!  This Day in History is on a break, but our previous stories and worksheets remain on the Dailies tab for you to enjoy.
Have some fun with history with the games in our History Games section! Check back often—more are on their way!
Don't miss the E-Books available in the Monthly Bonus E-Books Section. Titles include the following WeE-books-Beowulf: Fiction or History?; Biography Geography; Civil War History and Controversy: An Interview with Chandra Manning; Lincoln vs. Darwin: What's the Difference?; Mary Slessor: The White Ma of Calabar; and Missionary Geography. See Extra Resources for Members for details.
Watch the What's New page for updates on additional history classes we are pursuing.

Veteran educator and Australian lecturer Dr. Peter Price has made it his mission to "change the experience of millions of children who currently find math boring or frustrating." His weekly video lessons and printable worksheets are a wonderful resource for doing just that.
What would you say if we told you that kids as young as early elementary can learn the principles of algebra that will make high school math much simpler? Through his unique, fun, and practical worksheets, Bob Hazen introduces elementary and early middle school students to the concepts they'll need to gain a solid understanding of pre-algebra and algebra later in their education. This class is a great supplement to any math program and will offer proven methods to help your child excel in math. (Please note: these are supplemental worksheets only, not a full algebra class.)
Charlene Johnson will help your students learn—and even enjoy—Pre-Algebra! Charlene's 10-month course has plenty of worksheets and instruction to help your students learn these critical skills.
Martha Candler will help your high schoolers make sense out of trigonometry. This veteran teacher works hard to make sure students understand the "why" of math and not just the facts. This five-month course is packed with information and worksheets to challenge your student. All five months remain archived on our site in our Teacher Lesson Archive.
Our Daily Math course is a perfect way to supplement your 5th-8th grade students' math curriculum with quick reviews of common concepts. Daily Math has concluded. These worksheets are all now organized by category and skill and available in our Dailies Archive.
Teresa Evans, veteran teacher, adds a daily dash of fun with bright and colorful reading and math games every weekday.
Don't miss the WeE-book available in the Monthly Bonus E-Books Section, Math in the Right Direction. See Extra Resources for Members for details.
Watch the What's New page for news on more math courses we are pursuing.

Guitar (Elementary—High school)
Jerry Jennings, recording artist, performer, teacher, and author, delivers monthly beginning guitar lessons through videos and printed material. Jerry's monthly lessons have concluded but remain on our site in our Teacher Lesson Archive.
Music/Voice (course for the entire family, on the Family tab)
Joy Sikorksi, award-winning film composer, performer, educator, and founder of both SingBabySing and Singing Mastermind, equips your entire family to free their voices and replace fear with confidence through monthly lessons. Joy's class has concluded, but you can enjoy a year's worth of Joy's lessons in our Teacher Lessons Archive for review.
Music is a language, and in order to fully appreciate it, one first needs to understand how it works. This course will introduce the basics of music theory and pieces of classical music which illustrate the concepts.
Nancy Blue's Beginning Violin class "Strings of Praise" will have you and your children learning to play the violin before you know it! Nancy's 33-week course included video instruction and used primarily the Suzuki method. All of her lessons are available for you any time in our Teacher Lesson Archive.
Watch the What's New page for updates about additional music/voice classes we are pursuing.

In the Benjamin Franklin Writing Method, Cheri Blomquist explores how a man with limited educational opportunities became one of the literary lights of the nation. She will guide students in following in his footsteps and improving their own writing step by step, just as Mr. Franklin did.
EZ Tales Animated Books (Pre-K—Elementary)SchoolhouseTeachers.com brings you animated books for young readers. Watch for a whole page of new books every 90 days. The books will come to life in front of your eyes and introduce your preschoolers to key reading skills in a fun and interactive way. This spring, we will hold our second contest for young writers to submit their stories. The grand prize-winning story becomes a fully animated book. See our Children's Story Corner for details.

**
Author Carrie Daws wants to take the pressure off of you and help your kids get interested in writing. In her six-month course, she'll talk about writing fiction, character development, scene development, writing dialogue, fiction guidelines, and getting started in publishing. Carrie invites you to give her course a try. While not all students will become eager writers (she has two reluctant writers of her own), she says the results just might surprise you!
Kimm Bellotto of Hands of a Child shares a new lapbook each month covering subjects ranging from the human eye to pandas to classic literature.
Adam Andrews, the Director of the Center for Literary Education, offers new literature studies each month that include study questions and story charts.
Marla Schultz has monthly literature kits to help you and your family experience literature! Every month, she'll show you ways to interact with great writing in a hands-on way while learning language arts, science, geography— and more—like never before.
Matthew Glavach, Ph.D., veteran researcher and educator, offers a new unit each month to help your struggling reader excel.
Janice Campbell, writer and speaker, helps your children analyze great pieces of literature and learn how to incorporate the techniques the authors used into the student's own writing.
Sharon Watson of WritingWithSharonWatson.com delivered a special ten-week course on the skill of comparing and contrasting to the site. This class is now fully archived in the Teacher Lesson Archives. Come along with Sharon as she explains how to use this essential tool in your writing.
This two-week mini course from Sharon Watson will help take the fear out of writing a college admissions essay by showing you how to gain an overview of what college admissions counselors are looking for in an essay, as well as help you concentrate on the features that are specific to the college or university you are applying to. The entire course is archived in the Teacher Lesson Archive.
We can't escape advertising. It's everywhere. Studying advertising methods is important for two reasons. First, students learn how to use those methods in their own writing. Second, they become more discerning and can identify those methods used on them. (Translation: so they won't be snookered!) This three-week mini course from Sharon Watson will help your students learn both.
Janice Campbell, the new Writing teacher at SchoolhouseTeachers.com, previously delivered eleven months of lessons that you can use to lead your family on a journey to discover, explore, and learn from literary classics. Explore all of these units in our Teacher Lesson Archive.
Michelle Miller, of the Children's Preservation Library and Truth Quest History, compiles a printable suggested reading list on a different subject each month. The list also contains suggested reading levels for each book.
These language-based logic puzzles will challenge children between 2nd and 6th grade to create more and more complex words, from two and three letters words up to seven and eight letter words. Join Judith Holbrook of DGP Publishing for logic puzzles with a language twist!
Practice penmanship and spelling every weekday with a new worksheet.
Choose from seven new word lists each week to practice spelling and vocabulary on age-appropriate levels. Flashcard videos are included for Pre-K/K and Lower Elementary visual learners.
Have fun with your littlest learners and find creative ways to enhance your children's experience of stories with fun games, activities, and more!
Teresa Evans, veteran teacher, adds a daily dash of fun with bright and colorful reading and math games.
Enjoy some hands-on learning for your K-5th graders with a new theme every month in Ditch the Desk. We'll explore reading, writing, arithmetic, science, and more while discovering the world around us!
Sharon Watson of WritingWithSharonWatson.com shares writing prompts to inspire students to write daily.
Each day, discover a worksheet that explores and explains various grammar skills. All lessons are broken down by grade level and topic. We currently have lessons for 1st grade, 3rd-4th grade, 5th grade, and 6th-7th grade with more to come!
Download free eBooks to support reading and phonics education.
Don't miss the We-book Helping the Reluctant Writer available in the Monthly Bonus E-Books Section. See Extra Resources for Members for details.
Nourishing Nuggets with Wendy Stoller is a 16-week nutrition course that looks at the amazing way God created our bodies to work, explains the basic building blocks of food, and discusses how healthy eating choices can impact our lives.
Biology (Middle school-High school)
Whether your children are taking biology because they can't get enough science or because mom said they had to, Ruth Sundeen loves the challenge of making science fascinating, even for students who don't consider themselves "science people." She shares her story of how she became so interested in science. She also shares Scriptures, teaches foundational material, helps you understand the science behind ideas, equips you to discuss controversial science topics with friend and foe alike, looks at microscope slides (images provided; microscope not required), leads you through lots of hands-on activities and field studies, and much more.
Bug Science with Rosemarie Pagano is perfect for boys who like bugs . . . and girls who like bugs, too! This fun unit that explores the mysteries and complexities of one of our most underappreciated creatures—the worm. Learn about how they move, how they breathe, how they eat, and the many ways they impact our world. Discover both the good and the dangerous types of worms, learn about vermicomposting, and unearth a world of fun science.
In Animal Science with veterinarian and teacher Dr. Sonya Brouillette, we'll study animal classification, digestive systems, reproduction, food animals, companion animals, human responsibility toward animals, and preventative care in domestic animals. We'll also learn science skills including animal observation, graphing, and reading scientific reports. This course, which will run for more than eight months, is designed for students 8th grade and above.
Botany (Middle school—High school)
Have you ever been out in the woods and thought to yourself, "Everything looks the same. Everything is just green, green, green. What is the point?" Are you ready to find out what the point is? In Botany with Julie Polanco, we'll take a look at what botany is, some of the many uses for plants, and all the amazing gifts our Creator has given us in the botanical world. Weekly lessons include printables, worksheets, and answer keys.
Jennifer Needham's 14-week course will help your family learn the fundamentals of nutrition, understand why certain foods are healthier than others, and find ways you can apply what you learn to develop a healthier lifestyle. Jennifer's four-month course has concluded, but you can enjoy all of her material in our Teacher Lesson Archive.
During this five-month course, Regan Barr of the Lukeion Project helped students dig deeper as they explored ancient site such as the Great Theatre of Ephesus and the plain of Marathon, where the Athenians stopped the Persian invasion. Drawing on scholarly research as well as his own years in the field, he shared insights, photographs, and resources to help students understand these ancient sites and learn from them today. All five units remain available in the Teacher Lesson Archive.
Patrick Nurre, owner of Northwest Treasures and a popular conference speaker, is offering audio/video slideshows and weekly worksheets to help you discover the amazing world that God has created.
Jason Lindsey, an award-winning science educator, loves to get kids hooked on science! Every week, Jason's experiments demonstrate what you can do with basic household items in fun and easy experiments that will spark a love of science in your children.
Dr. Ed Sobey has a new inventing challenge for your curious students every month. Put your curiosity to work and come along as you take things apart and put them back together again in unique and unexpected ways. (*Tinker—to play, fiddle, or meddle with, especially while undertaking repairs. —http:dictionary.reference.com)
Anna Crisostomo loves teaching middle school science and challenging her students to think and create! Each week, she explores topics such as the physical and chemical properties of matter, the phases of matter, and more. Anna's Chemistry class is fully archived under our Teacher Lesson Archive for review  or retaking the material at any time.
Physics (Middle school—High school)
 "Science Jim" Mueller's educational and entertaining Physics class is designed especially for homeschoolers. Explore Newton's Laws, velocity, and so much more while having more fun than you ever thought possible. His entire five-month class remains available in our Teacher Lesson Archive.
This short course from Anna Crisostomo will introduce your upper elementary and middle school students to the steps of the scientific method while giving them lots of fun experiments to perform along the way. You can still access all lessons in our Teacher Lesson Archive.
Every weekday, "Professor Light" shares with your family her lessons on the solar system. Starting with the sun and moving out from there, let her pull back the curtain on some of the wonders of God's universe. She'll even share some Appetizing Astronomy recipes so you can have fun with astronomy in the kitchen!
Enjoy twelve lessons (with video) and favorite labs of Joey Hajda's Friendly Chemistry course! Have fun learning the basics of chemistry with Joey's creative class.
Don't miss the E-Books available in the Monthly Bonus E-Books Section. Titles include the following WeE-books: Creation vs. Evolution: Interpreting the Evidence; For the Love of Bugs; Let There Be Light; Light, Color, Optics; Oceanography: Voyage Into a Marvelous World of Creation; Slither, Scamper, Crawl and Climb; and The Real Hummers. See Extra Resources for Members for details.
Plus, Unit Studies!
Yvonne Blake brings monthly unit studies on everything from animals to history. We've studied pond life and the seashore, and there is much more to come! Practice a range of academic skills with these engaging unit studies.

Judi Munday, M.A., M. Ed., and owner of HIS Place for Help in School offers monthly lessons designed to encourage and equip parents to enable their children to excel. From writing short term goals for your children to choosing curriculum materials, modifying and adapting instruction to understanding language-based learning disabilities, Judi's lessons are full of practical tips and helpful resources.

Join veteran homeschooler and speaker Cindy West as she shows you how to incorporate a touch of Charlotte Mason in your homeschool. She'll explain what the Charlotte Mason Method is, how it is used, and the benefits it can have for your family. Join her for narration, living math, nature study, and more! Cindy's class has concluded, but all of her lessons remain on the site in our Teacher Lesson Archive for review.
Beth Gorden of 123Homeschool4Me.com shared a fun 26-week class on "Playing and Learning My ABCs." Her lessons are full of fun activities to help your child do more than simply learn their ABCs. Her lessons are designed to help your child develop a rich vocabulary, create crafts to practice fine motor skills, interact with what they are learning, and just have fun! All 26 weeks remain available on our Teacher Lesson Archive.
The writing team of Kathy Lee and Lesli Richards delivered seven months full of fun ways you can help your little one develop good home habits, social/emotional skills, gross motor skills, and more. Come enjoy all the wonderful ways you can help your little ones have fun while learning. All lessons are available on our Teacher Lesson Archive.
Michelle Pohl daily shares laughter, encouragement, biblical promises, practical de-stressing tips, and relatable stories to help moms find Joy in the Morning and be replenished so that they can continue to pour into their families and loved ones.
Mother and home educator Edwina Moody shares practical tips to help you teach your hands-on learner virtually any subject from math to geography. She also shares some of the helpful printables and resources she has created as she has helped her family.
Brittney Jordan weekly lessons are based on one Nature Study theme each month and incorporate activities such as handicrafts, art, and living books to help you and your littlest ones enjoy purposeful play and fun time together.
This special section set aside just for your toddlers and preschoolers includes exciting and encouraging material each week from our teachers plus a growing collection of activities, printables, achievement certificates, and so much more! You'll find color-by-number worksheets, coloring pages, fun stories, and more all in the Schoolhouse Preschool.
Do you want to become more organized? Every weekday, Leslie Jacobs shares tips and simple steps you can take today to help you create a more organized tomorrow.
Looking for a quick quiz on any number of subjects? Stop by the Test Your Knowledge quiz archive and find quizzes on everything from geography to Shakespeare!
Don't miss the E-Books available in the Monthly Bonus E-Books Section. Titles include the following WeE-books: 10 BIG Reasons NOT to Send Christian Kids to Public Schools Today; A Classical Education; A Light Unto My Path; Charlotte Mason and Susan Schaefer Macaulay: Mentors of the Modern Homeschool Movement; Fast Track to Memorization; From the Tree to the Table: A Maple Syrup Story; He Leadeth Me; Homeschooling With Young Children; Homeschooling: A Prayerful Journey; I Was Raised by Wolves; Inexpensive Organization; Nifty Thrifty Summer Fun; Play What You Mean: Creative Ways to Teach Communication Skills; Teaching the Fidgety Child; The "Me Time" Myth; The Great Books; The Scoop on Poop; and The Value of Homeschool Conventions. See Extra Resources for Members for details.
Watch the What's New page for more Just for Parents classes we're pursuing.

In addition to all the great lessons and material you'll find on SchoolhouseTeachers.com, members also get a free bonus membership to AppleCore, a safe and secure online recordkeeping system equipped with the tools you need to track courses, report grades, generate report cards, design a portfolio, record attendance, and more!
Looking for a way to track the various courses you and your family are using on SchoolhouseTeachers.com? These printable lists allow you to mark your progress each day and week. A Skills Learned page follows at the end of each checklist, giving you room for detailed notes. A final checklist is available for your family's other courses, as well.
Need to review a past lesson? Want to start at the beginning of a course? Want to access a course that has concluded? Take a look at the wonderful classes we have archived for you, select one, and enjoy!
Not sure what to cook today? Let This Month's Menu serve you daily recipes full of ideas.
Looking for a way to save money? Don't miss our Monthly Discount page where companies such as Bright Ideas Press and Family Mint offer you discounts just for being a SchoolhouseTeachers.com member.
Need some encouragement or new ideas? Click on The Old Schoolhouse® Magazine on the Resources tab for immediate access to the most recent edition.
Did you know that many of The Old Schoolhouse® Magazine's supplements are available for free downloading on our site as well? Stop by and check out Homeschool 101 for a broad overview of homeschooling, holiday supplements, and lots of other free E-Books full of encouragement and practical tips.
Do you want to access a past issue of The Old Schoolhouse® Magazine? Click on our Resources tab and you are on your way!
Enjoy access to many previous recorded Expos absolutely free for members.
Would you like some help organizing your homeschool? If you said "yes," check out the Schoolhouse Planners! They are full of helpful forms, charts, and lists designed to make your homeschool journey a little easier.
We have more than thirty e-books of encouragement, practical tips, history and science fun, and more. These books are also yours for maintaining a membership to SchoolhouseTeachers.com for a continuous year. Every month you are a member, through the first 12 months, you gain access to more of these amazing resources! Or access all these titles immediately by purchasing a one-year membership.
Articles on Homemaking and Housekeeping, Homeschool Life, Crafts, Arts, and Nature (on the Resources tab)
Would you like some encouragement, help studying nature, or craft ideas? Check out the articles on our Resource shelves and dig in.
You can explore geography with Google Earth and programming with Hackety Hack in Andy Harris' technology articles on the site.
 Several of our Dailies studies are archived in one convenient location, ready for you to access by topic and enjoy. Everyday Astronomy, Everyday Explorers-USA, Everyday Explorers-Canada, Everyday Explorers: Australia & New Zealand, Daily Grammar, Daily Math, Ditch the Desk, Everyday Easels, and Simply Shakespeare all have many units to choose from. This selection will be growing and expanding to include more of our Dailies and more resources, so check back often!
Discover more about these teachers by clicking on the Teachers tab on the menu. View samples of some of these lessons on our Samples page. For the latest news on each monthly course, daily lessons, and new material, check out our What's New page with updates every week.
We are always working to bring new courses to SchoohouseTeachers.com. What would you like to see on our site? Send your thoughts and questions to Bonnie Rose Hudson, Executive Editor of SchoolhouseTeachers.com at bhudson@theoldschoolhouse.com.