Welcome to the Schoolhouse Dailies Archive!
Did you miss an exciting lesson? Do you want to review an old one? Either way, the Schoolhouse Dailies Archive has what you need. Watch for frequent updates to this page. As new content rolls out every month, new material will be added to the archive. And, we will continue to add to the Dailies subjects archived here. If you have a specific Daily you'd like to see archived here, please e-mail Bonnie Rose Hudson at bhudson@thehomeschoolmagazine.com.

All of our Daily Grammar lessons are arranged here by grade level and topic, i.e. capitalization, comma usage, pronouns, etc… Quickly and simply access any previous work, choose the best starting point for your student, and review any topic we have previously covered.
Visit the Daily Grammar archive here.

You can find all of our Daily Math worksheets organized by topic and skill in the archive.
Visit the Daily Math archive here.

Each month, Ditch the Desk chooses a theme, such as the ocean or weird weather and natural disasters, and helps your family explore reading, writing, arithmetic, science, and more! Every week, a new lesson will help your K-5th graders explore the world around them. So come with us as we Ditch the Desk and enjoy some hands-on learning!
Visit the Ditch the Desk Library here.

Starting with the sun and working through the solar system, join Professor Light as she explores God's creation!
Visit the Everyday Astronomy Library here.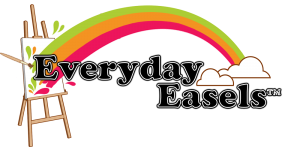 Don't know where to start with art? Everyday Easels features a different work of art every two weeks, approaching it from many angles, including art, history, geography, writing, science, and hands-on activities.
Visit the Everyday Easels Library here.

Enjoy learning about the past—and the present—with Everyday Explorers-USA as we explore a different state each month!
Visit the Everyday Explorers-USA Library here.

Who says history is dull? Not Everyday Explorers-Canada! Explore historic places in each of Canada's provinces and territories as we uncover the rich past of each!
Visit the Everyday Explorers-Canada Library here.

Explore the Land Down Under and New Zealand without an expensive plane ticket! Explore each state and territory of Australia, as well as the country of New Zealand, the Cook Islands, and Niue. You can even build your own zoo!
Visit the Everyday Explorers-Australia & New Zealand Library here.

Children's books are made to be enjoyed again and again! Thankfully, all of our Pre-K Activities: Read and Play units are arranged for you here by story, so you can find them in the time it takes to say, "Again, Mommy! Read it again!"

Check out all of the plays and themes we've explored and performed in Simply Shakespeare! Visit the Simply Shakespeare Library here.

Visit a previous post from This Day in History here.
Enjoy these fun History Games that can stand alone but were originally posted as part of other units!
If you'd like to get to know our Star Contributors who work on the Dailies, or if you would like information on how you can join our team and earn a free membership to the site for your family, click here.