Would you like to contribute content to SchoolhouseTeachers.com and earn a free membership to the site for your family?
Much of our Schoolhouse Dailies content is produced in a team environment by our Schoolhouse Contributors. While a few Schoolhouse Contributors develop their curriculum independently, many work in an on-line team environment to create much of the material you see on our Dailies tab. We would be happy to discuss this opportunity with you and would love to consider your work. For information on joining our group of Schoolhouse Contributors, contact Schoolhouse Dailies Editor Julie Coney at jconey@theoldschoolhouse.com.
Schoolhouse Contributors you'll find active on the site: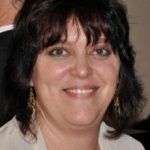 Julie Coney lives in Eastern Washington and home educates her four children, with the help and support of Jody, her husband. Her oldest child graduated in June, 2012. Her youngest started kindergarten in September. Her days are fueled by time in the Word and enormous amounts of coffee. When she isn't busy with dishes, laundry, and school books, you will find her behind the camera, or at her desk making cards. You can find her sharing her homeschooling life and mentoring other moms at her blog A Teaching Heart.
.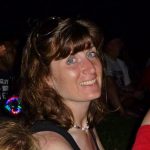 Born and raised near Pittsburgh, Pennsylvania, Tammie Bairen now lives in sunny historic St. Augustine, Florida, with her husband and three children. She has been married for 19 years and homeschooling for 10 years. She has created and taught many classes at her co-op and has a real love for learning new things and passing that learning along to anybody who is interested. She loves to research and help people find answers to their questions. She also loves history and traveling anywhere that might provide a great educational experience. She has also begun mentoring women from her church in their faith. Find out more about Tammie at http://theunfoldinglife.blogspot.com. . . .
.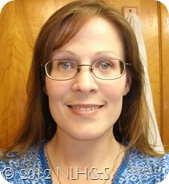 Blossom Barden is a Christian wife of 16+ years and stay-at-home homeschooling mom of two teens.
Besides being a wife, mother, and homeschooler she especially likes to read in her free time—almost any genre (as long as it is wholesome and not a romance). Drawing has always been part of her life, although it seems to happen less and less as the years pass. Recently, writing has become an interest that she is exploring more.
Visit Blossom's blog (http://www.nlfamily.net) to read more about how her day goes—whether it's life in general or the school day—and to read some of the many reviews she posts.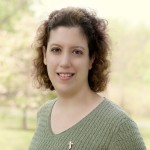 Bonnie Rose Hudson is a writer and secretary who lives in central Pennsylvania. She loves encouraging children, studying history, serving the persecuted Church by sharing their stories, serving on the board of the St. Davids Christian Writers' Association, and being a member of The Old Schoolhouse's Star Contributors Team. Visit her website www.writebonnierose.com to explore an ever-expanding historical timeline and collection of stories.
Check out her blog, Exploring with Jake, at http://writebonnierose.wordpress.com/ for the weekly thoughts of Bonnie's favorite character, Jake, who loves exploring, changing the world, and making friends, but who isn't always sure what his gifts really are.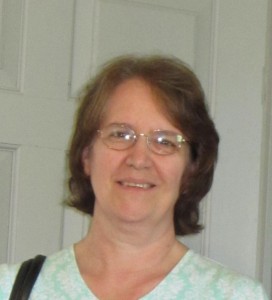 Sharon Hudson is a Christian mother of two adult children and works as a legal secretary. She loves bringing her lifelong passion for learning to SchoolhouseTeachers.com and is responsible for the Schoolhouse Spelling materials on the site.
.
.
.
.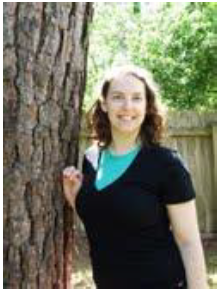 Sharla Orren has a BA in Sociology from Henderson State University. She loves homeschooling her two boys, ages 9 and 5. Her husband is the Youth and Family Minister at their church. She currently has her own blog, www.lookatwhatyouareseeing.com in which she writes about homeschooling, natural living, homemaking, and time management. She also serves as a storm spotter and data collector for The National Weather Service.
.
.
.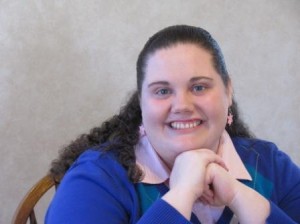 RachelAnn Rogish, twenty-three years old, resides in North Wildwood, NJ, where her dad pastors a church. Having been home-schooled from age four through her high school graduation, Rachel is excited to give back to the mission of quality home education and to help others find that a creative ministry is possible!
High school and two years of university refined Rachel's gifts in writing, drama, art, and music. After her time in university, Rachel is now at home in New Jersey writing her first novel, learning the domestic arts, helping in her parent's ministry, and preparing for her wedding to a wonderful young man named Joseph, who is preparing for the ministry.
Immanuel's Veins, a historical fiction novel set during the unsettled 1790's, is her first novel in progress. A tale of a young man's search for his place in the world, Immanuel's Veins dares to ask and answer the question of what liberty truly is amidst uncertain times and the battle for a simple, experiential faith in Christ.
You can follow her literary journey on Facebook.
Schoolhouse Contributors who have helped us create wonderful lessons in the past: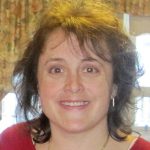 Lisa Boyle, and her husband Mike, live in suburban Philadelphia, Pennsylvania with their four children whom they homeschool.
Lisa's background is in Education, having received her Bachelor and Master degrees from Temple University. She taught in both public and private schools before having her children and also was a school administrator for 2 years.
Her interests include blogging (you can find her blog at http://our4kiddos.blogspot.com), reading, travel, homeschooling, making all kinds of crafts, taking lots of photos, and being an active member of their church.
She is a devout Christian and delights in being able to bring her children closer to God everyday.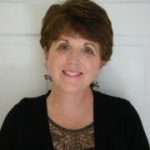 Lisa Duffy loves learning and living for God with her husband and their three teens. The family started homeschooling when their oldest was in Kindergarten. Lisa teaches co-op classes twice a week, focusing on writing, literature, history, and faith. She also loves volunteering. Formerly a lawyer and classroom teacher, Lisa says that being a mom is the best job she's ever had.
.
.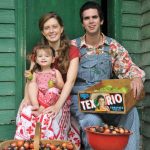 Emilee Gettle is a homeschool graduate who along with her husband is homeschooling their daughter. Emilee has a Bachelor's Degree in Christian Education. She has enjoyed a love of the arts from a very young age and has been designing art and craft projects for over ten years for various print and online publications. You can read more about her latest projects on her blog: www.heirloomgirl.com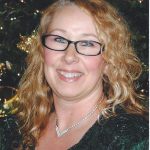 After twelve years of working for the government as a physicist, God blessed Charlene Johnson with three children and the opportunity to stay home with them. They have homeschooled for ten years and will continue as long as the Lord allows. When she's not busy with her homeschool, she also teaches math and science classes at her local Christian homeschool co-op and tutor middle school, high school, and college students. Several years ago she also started her own event planning and catering company, Elegant Experiences.
.
.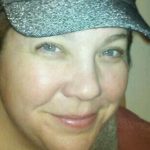 Every month, Inger Koppenhaver worked behind the scenes to bring you an exciting new Ditch the Desk you can do with your family! Inger grew up in a city by the beach in California, but loves living in her small Norman Rockwell kind of town on the prairie in Montana. She is a published author, a homeschool mom of four adorable children who also just happens to own a 50′s style café with her mother-in-law. You can find out more about Inger at http://hidingthepeas.wordpress.com/ and www.facebook.com/BadlandsCafeMT.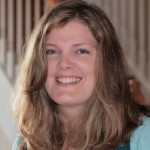 Wendy Woerner, married to her high school sweetheart for more than sixteen years, has homeschooled for several years. You will find her blogging about her life at Following in His Footsteps and writing about topics concerning the restaurant industry at Kitchen Heaven Restaurant Equipment.
When she's not working, Wendy loves spending time with her family, reading about all forms of homeschooling, and encouraging other moms that they can be successful with homeschooling too!