January 7 ~ 11
Suggestions on how to use the new This Day In History format
January 7, 1904 ~ The Morse Code distress signal "CQD" is established. Two years later it will become "SOS"
Developed in 1836 by Samuel F. Morse, Joseph Henry and Alfred Vail. In 1837 British inventors William Cooke and Charles Wheatstone built their version. Both styles uses electromagnets in the receivers to transmit electrical pulses The American Version was originally created in 1844 to make indentations in paper as the pulses were read by the receiver International Morse Code created in 1848 retains the name of Samuel Morse but some of the dots and dashes have changed over time.
January 7 History Flashcard 3×5
January 7 History Flashcard 4×6
Morse Code has been used for over 170 years. It is the longest used method of electrical coding communication. It is a method of sending text messages as a series of on-off tones, clicks or lights. The International Morse Code communication system is made up of letters from the Latin Alphabet, a few extra Latin letters, punctuation and Arabic Numerals.
All of these letters are sent in a series of "dots" and "dashes" that can easily be understood by a skilled listener without any special communication.
The distress signal CQD was the first used by the Marconi International Marine Communication Company. The initial signal was CQ and derived from the French word sécurité, which means safety measures, precautions, and alerts. Later CQ was abbreviated to mean "seek you" or " "I would like to talk to anyone who can hear my signal". This became such a general part of Morse Communication that it was difficult to tell when there was someone in need of help.
Marconi International Marine Communication determined that adding a D to the end of the signal would call attention to distress and casual conversation. SOS became the normal maritime distress communication after the Germans began using it in 1905. SOS is thought to stand for "save our souls" or "save our ship"
Questions for Further Discussion:
How did the invention of Morse Code save lives during sea travel?
Morse Code was the first wireless communication. How has wireless communications improved life in the 21st century? How has it made life more difficult?
What is the difference between land use telegraph and its maritime use?
Find the names of a few sea rescues using Morse communication between 1899 and 1912.
Short Fiction: High School ages
Meet Rachel and Regina two scared missionary girls in China.  The night of a frightening fire they are huddled on opposite sides of a building.  They used a coded language their father taught them to communicate when words would have given them away.
Living Books List:
Morse Code by Karen Price Hossell         ISBN # 1588104869
Thomas Edison for Kids: His Life and Ideas, 21 Activities                      ISBN # 1556525842
Page 22 of this book will help you make your own Telegraph Machine.
Graveyard of the Sea by Penny Draper          ISBN # 1550503979
Hands-On Learning:
Use  a flashlight to send the Morse Code messages CQD and SOS.  Then try MOM and DAD.
Print out the International Morse Code alphabet and write a coded message for your January book.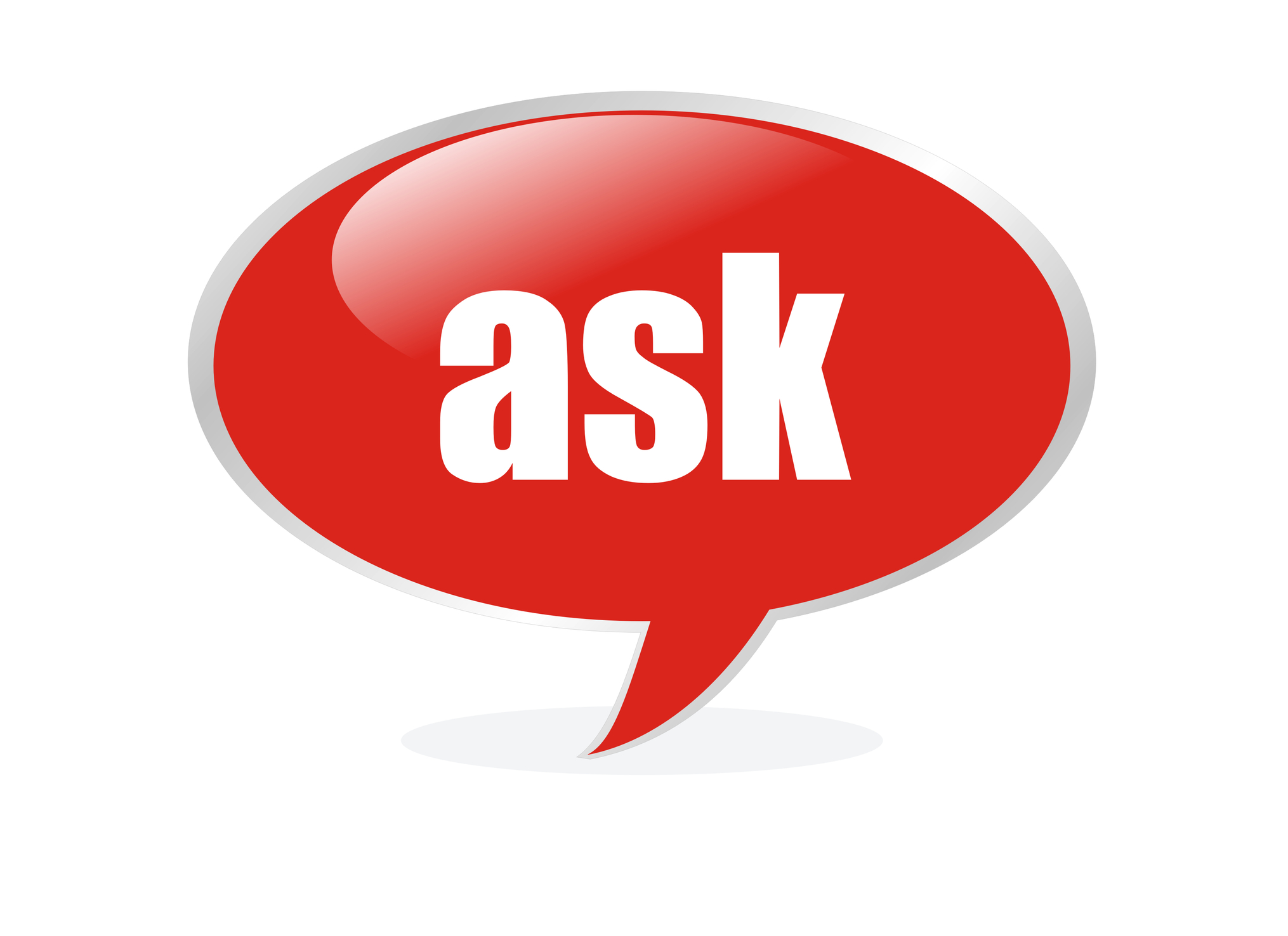 Do you have a question for our Dailies creators? Try our new Ask a Question page.
January 8, 1994 ~ The Russian cosmonaut Valeri Polyakov travels on Soyuz TM-18 and leaves for the Mir space station. He will stay on the space station for a record 437 days.
Valeri Polyakov Born: 1942 Time in Space: 22 months Cosmonaut : 1972 – 1995
Soyuz TM-18: Launch Date: Jan. 8, 1994 Land Date: July 9, 1994 Crew Size: 3 at launch / 2 at landing Docked with Mir Space Station: Jan. 10, 1994 Mission Duration: 182 days
January 8 History Flashcard 3×5
January 8 History Flashcard 4×6
Valeri Polyakov holds the record for the person who has spent the most amount of time in space. He was educated at the I. M. Sechenov 1st Moscow Medical Institute and graduated with a doctoral degree. After that he dedicated his life to aerospace medicine.
He was selected as a cosmonaut in 1972 and took his first flight into space in 1988. His first flight lasted 240 days. His second flight was his record breaker. It lasted 437 days. He spent that great amount of time in space to study the effects of weightlessness on the human body. Russian scientists wanted to see what those effects might be in preparation for long term space travel to Mars.
They learned that there were no major problems or side effects from his extended period of time in space. His gift to the scientific community helped them determine that humans in space can maintain stable emotional status and normal work functions in a weightless environment.
Valeri is now retired from space travel and works as the Deputy Director of the Ministry of Public Health in Moscow. He oversees the medical aspects of long term space missions.
Questions for Further Discussion:
Do you think that space missions are important? What are your thoughts about human exploration of other planets. Make a list of pros and cons of humans traveling to a planet like Mars. If you were going to live on a space station, what are two items you would want to bring with you from Earth? What kind of education does a person need to become a space traveler?
Short Fiction: For Middle to High School ages
Meet David, a young man interested in science and compelled to find a winning idea for his science competition.  Find out how he learns about weightlessness and setting aside the weight that can so easily ensnare us.
Living Books List:
The Story of Space Station Mir by David M. Harland        ISBN # 0387739777
Letters from Mir: an Astronauts Letters to His Son by Jerry M. Linenger      ISBN # 0071400095
Mir Space Station: Above and Beyond Series By Neal Bernards         ISBN # 1583400494
Hands-On Learning:
Find out more about the Mir Space Station. Create a flip-book that will help you learn more about the station and its modules.
Print out the attached sheets. Fold the pages over along the vertical lines. Cut the dotted horizontal lines Under each section write what you can find out about each module of the space station. Ask your parent's permission to search the internet for more information about the space station. As you research ask yourself the following questions; When was it brought into space?, What country made the module?, What is the module's functions? Write the answers to the questions below the module they are about. Attach your space station pages to your January Book.
January 9, 1903  ~  Hallam Tennyson the 2nd Baron Tennyson and the  son of the famous poet Alfred Tennyson,  becomes the second Governor-General of Australia.
Born: August 11, 1852 Death: December 2, 1928 at the age of 76 Eldest Son of Alfred Lord Tennyson 14th Governor of South Australia: April 10, 1899– July 17, 1902 Appointed by Victoria and Edward VII
Term of office as the Governor General of Australia: January 9, 1903—January 21, 1904 Preceded by: The Marquees of Linlithgow Succeeded by: The Lord Northcote
January 9 History Flashcard 3×5
January 9 History Flashcard 4×6
Hallam Tennyson was the eldest son of Lord Alfred Tennyson. He was born in Surry, England and educated at Marlborough College and Trinity College in Cambridge. When his parents became ill he returned home to become their personal secretary.
When His father died he inherited his title of Baron. Like his father, Hallam was an imperialist. He believed that the spread of British Empire and its control over other nations was a good thing for those nations. Australia was one such colony of Britain and its governors are direct representatives of the King and Queen of England. His imperialistic beliefs and the connections of his Tennyson name are what led him to be appointed the Governor of South Australia in 1899.
In 1902 when the presiding Governor General resigned, Hallam Tennyson was the senior Governor and stepped into his role. In 1903 he accepted the position outright and only for the term of one year. He was not a popular with the Australian Prime Minister ; he did not apply for an extension to his term and returned to England to the Isle of Wright in 1904.
Questions for Further Discussion:
Is colonization or imperialist ideals still in practice today?
How do you feel about imperialistic rule today? Should nations be sovereign? Why or why not?
In England there is a system of nobility. Titles are granted by a process called peerage. Those with peerage titles are able to sit and vote in the House of Lords. What type of government is this called?
What type of colony did Australia start out as?
Short Fiction: Elementary to Middle School Ages
Chip and Mike discuss learning the aboriginal language to help the tribal people of Australia learn about Jesus.
Living Books List:
Australia by Dana Meachen Rau ISBN # 1583402063
Australia by David Petersen ISBN# 0516207652
Focus on Australia by Gareth Stevens ISBN # 0836867378
Hands-On Learning:
One of the functions of a Governor General is to plan and attend special functions. Today you can pretend that you are a Governor General. Your task will be to design and plan a garden for the Government House in Canberra. Here is a template for you to color and gather ideas from. Older students may want to design their garden on a separate piece of graph paper. Place your garden design in your January Book.
January 10, 1836 ~  Charles Ingalls the father of author Laura Ingalls Wilder was born.
Born: January 10, 1836 Second of nine children Parents: Langsford Whiting Ingalls and Laura Louise Colby Ingalls Grew up near: Elgin, Illinois Had five children: Mary, Laura, Carrie, Freddie, and Grace
January 10 History Flashcard 3×5 January 10 History Flashcard 4×6
Charles Ingalls was the second born of nine children. His father Langsford Whiting Ingalls' mother was a descendant of Richard Warren, a passenger of the Mayflower. His mother had descendants that were from the Massachusetts Bay Colony.
He was a man who loved music and literature. He was a skilled carpenter, farmer and trapper who provided for his family with those skills. In 1860 he married a neighbor and school teacher, Caroline Quiner. They had five children, Mary, Laura, Carrie, Freddie and Grace. Only four survived to adulthood, with Freddie having died as an infant.
One of his children Laura would grow to become a favorite author Laura Ingalls Wilder. Her books would reflect on her childhood and give us much insight into the person her father was. The family moved often and finally settled in Smet, South Dakota. They farmed there for a few years and Charles Ingalls built a home in town and stayed there till his death in 1902
Questions for Further Discussion:
What was life like in the 1800's?
Compare the way families lived in the 1800's to the way we live today. What advantages did a family back then have over a family today? What disadvantages?
What would it be like to travel in a covered wagon?
Short Fiction: Elementary to Middle School Ages
Come and meet Josiah who is about ready to face more adventure than he has ever imagined!
Living Books List:
Little House on the Prairie by Laura Ingalls Wilder ISBN # 0061958271
Little House in the Big Woods by Laura Ingalls Wilder ISBN # 0060581808
Hands-On Learning:
Use this map to plot out the travels of the Ingalls family. Here is a list of locations that they traveled for you to mark on your map. http://www.hoover.archives.gov/LIW/pioneering/index.html
Fold your map accordion style along the dotted lines. You may glue the back of the first section to your folder to secure it in your January Book.
January 11, 1986 ~  The Gateway Bridge in Brisbane, Australia is officially opened.
Construction began: June 1980 Height: 211.61 ft. Length: 5,347.77 ft. Constructed with: 15,000 tons of concrete, 9,900 tons of reinforcing steel, 2,500 tons of high tensile steel wire.
January 11 History Flashcard 3×5
January 11 History Flashcard 4×6
The Gateway Bridge, in Brisbane Australia began its construction in 1980. The total cost to build the bridge was 140 million Australian dollars. It is unique in its design that it had to remain under 80 metres tall and had to allow for ships to travel underneath and be 55 metres from the water.
In 2005 the bridge began an upgrade. It lasted 5 years and created a duplicate span alongside the original one. Both spans have been renamed the Sir Leo Hielscher Bridges and carry about 100,000 cars across their spans each day.
Questions for Further Discussion:
What type of bridge would you build to span a waterway.
What are the advantages to a cantilever style bridge vs a truss style bridge?
What type of bridges are the Golden Gate Bridge and the Brooklyn Bridge?
Short Fiction: Pre-K through Elementary Ages
Meet Mary as she faces her fear of crossing a very famous bridge.
Living Books List:
Bridges: Amazing Structures to Design, Build and Test by Carol A. Johmann ISBN# 1442018879
The Brooklyn Bridge by Karen Hesse, Chris Sheban ISBN# 0312378866
The Family Under the Bridge by Natalie Savage Carlson ISBN # 0064402509
Hands-On Learning:
There are many different types of bridges that are built all over the world. Use this template a build a few bridges of your own. Take a few pictures of them and post them up in your January Book.