AppleCore

AppleCore is a safe and secure deluxe online record keeping system equipped with attendance, scheduler, report cards and more. Keep all your most important homeschool data in one place and access it anytime! Silver Plan is Free www.applecoresystem.com Join Now Get a Discount!
Building Brilliant Minds Online

www.buildingbrilliantmindsonline.com/ Join Now Get a Discount!
DRAWING SUCCESS

In this systematic progression of step-by-step video demonstrations, Jan Bower teaches how to draw practically anything. Jan's encouraging teaching style makes drawing fun, and her clear instruction helps drawing make sense. Learn to draw like a pro with Drawing Success! 20% off this DVD course! www.janbower.com/ Join Now Get a Discount!
Kove's Kove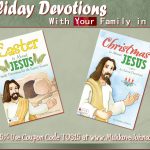 Celebrating Jesus in our American culture can be challenging. Christmas Is about Jesus and Easter Is about Jesus are devotions to help your family do just that! 15% Discount www.MukkoveJohnson.com/ Join Now Get a Discount!
Learn Math Fast

When it's time to start over, try the Learn Math Fast System. It is designed to teach 1st to 9th grade math in a matter of months for less than $25 per grade. 100% Guaranteed. $10.00 off the Learn Math Fast System www.LearnMathFastBooks.com Join Now Get a Discount!
Soli Deo Gloria Resources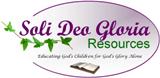 Unit studies, Bible studies and teacher resources to assist you with educating your children for God's glory at 50% off! Enjoy discovering God's big picture together. 50% Off www.SoliDeoGloriaResources.com Join Now Get a Discount!