Schoolhouse Dailies—your daily lesson zone.
Find your daily lessons here for many subjects.
Everyday Games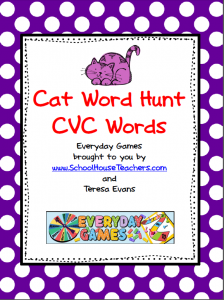 Join Schoolhouse Teacher Teresa Evans and Everyday Games for a brand new math or reading game every day. Each game requires minimum preparation and offers maximum fun while learning!
You can check out a sample of Teresa Evans' games here.
Everyday Astronomy

Join Professor Light as she takes you through the wonders of Astronomy, with a new unit each month in Everyday Astronomy.
Everyday Copywork

Everyday Copywork is where you'll find brand new copywork every weekday that can be used independently or along with many of the subjects and dailies on SchoolhouseTeachers.com!
Daily Grammar

Whether you need help with sentence structure, word choice, or punctuation, Daily Grammar has the daily practice you need to write well!
.
 .
Everyday Epistles

Join us as we become walking epistles and memorize the entire book of Philippians in 28 weeks! Get started by joining us here!
Everyday Explorers

Enjoy learning about the past—and the present—with Everyday Explorers-USA as we explore a different state each month!
 .
.
.

Who says history is dull? Not Everyday Explorers-Canada! For twelve months we uncovered the rich past of a different province or territory in Canada in monthly units! You can revisit all of these units in our Dailies Archive.
.
.

Explore the Land Down Under and New Zealand without an expensive plane ticket! For seven months, Everyday Explorers-Australia/New Zealand enjoyed a different adventure each month as we toured Australia, New Zealand, and the Cook Islands. We even built our own zoo! Revisit all of these units in our Dailies Archive.
Schoolhouse Spelling

Schoolhouse Spelling brings your family seven new word lists each week that reach across grades K-12. Our elementary lessons are divided into three levels: Pre-K/K, lower elementary, and upper elementary.
.
.  

Our middle school list includes vocabulary and is designed for grade levels 6th through 8th.
.
.

Our high school list includes vocabulary and brain-building exercises along with great new spelling words every week!
Daily Writing

Join Sharon Watson of WritingwithSharonWatson.com for Daily Writing, and find a new writing prompt to stir your creativity every weekday!
Everyday Easels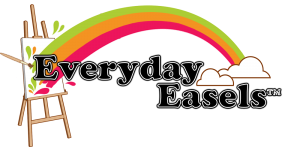 Don't know where to start with art? Everyday Easels features a different work of art each week, approaching it from many angles, including art, history, geography, writing, science, and hands-on activities.
Daily Math
From rounding up to rounding down, converting fractions or taking timed drills, Daily Math has what you need to keep your math skills in shape!
Ditch the Desk

Enjoy some hands-on learning for your K-5th graders with Ditch the Desk. Join us as we explore reading, writing, arithmetic, science, and more while exploring the world around us! All thirteen topical units are waiting for you in our Dailies Archive.
Simply Shakespeare

Work a little bit of drama into your days and enjoy some theatre you can do in your own home with Simply Shakespeare!
Pre-K Activities: Read and Play

Let Pre-K Activities: Read and Play help you find creative ways to enhance your children's experience of stories with fun games, activities, and more! These units have concluded, but you can revisit all of them again and again in our Dailies Archive.
This Day in History

Let This Day in History lead you on an exploration of important events from ancient history through today with timeline figures, living book lists, short fiction, discussion questions, hands-on activities, and upper grade options!
This Month's Menu

Every month, This Month's Menu brings you recipes for breakfast, lunch, dinner, snacks, and desserts for you and your family to enjoy!
You and your children can make this your first stop as you begin your homeschool day. Add these special activities to your regular curriculum or create your own curriculum mixing and matching the different lessons.
Come, do your homework with us!
Enjoy, and email birvin@theoldschoolhouse.com, and let us know how you're using these activities and lessons in your homeschool.
If you'd like to get to know our Star Contributors who work on the Dailies, or if you would like information on how you can join our team and earn a free membership to the site for your family, click here.