Brenda Ellis
Art Techniques 
Wildlife Silhouette with Colored Pencils
Winter may have you indoors, but you can make a work of art celebrating the great outdoors with the proper references. This month, I'm going to show you how to create a wildlife silhouette with colored pencils. Are you ready? Grab your supplies, and let's get started!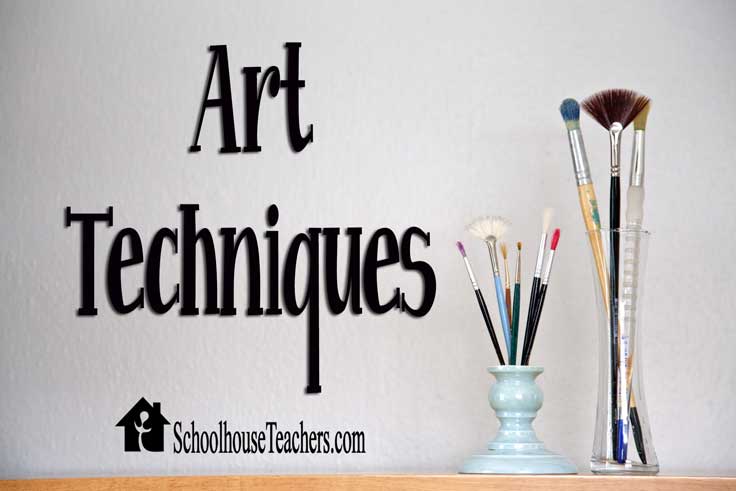 Teacher Course Introduction
Would you like to find ways to make your drawings look more realistic or more colorful? In these classes you will explore a variety of art materials that you may already have in your home or are easy to obtain. You will learn ways to use colored pencils, drawing pencils, oil pastels, watercolor paints, and more! You'll be proud of what you produce because it will be uniquely your own, not copied from the teacher example.
A materials list is given in the first lesson for each month.
Come back each month to discover a new art material and a new type of subject. Come back each week to see the next stage in the teacher's example. In this class you are the artist! You will select a similar subject from your own environment and look at it as you draw or paint your picture.
Are you surprised that you are not asked to copy the teacher's example? You will select your own subject for two reasons. First, you will be most interested in a subject that you like, have interest in, or find within your own environment. Secondly, when we look at real objects or high quality photographs, we see much more detail. Artists select the details that are important to their own picture and what they want to accomplish within it. These are important aspects of being a real artist. You will get your information for the picture from a real object (a reference) and you will see the techniques for putting that information on the page within the teacher's example.
Techniques are methods of using artistic materials or processes for drawing and painting. While there are many things to learn about art, we will focus on art techniques in this class. You will complete a new work of art each week. If you miss a few weeks or simply want a reminder, you can review any or all of the previous teacher's examples for the month to recall the stages of the process.
Students are building on what they know, and should begin to see improvement in their individual skills as they continue to draw. Encourage students to have fun and to select subjects that they like and that have personal meaning to them.
If you want more opportunities to make art, see how creativity in art, art appreciation, art history, and techniques of the artist come together on the pages of ARTistic Pursuits art curriculum at www.artisticpursuits.com. There you will find books written specifically to different grade levels. Jump right in at your grade level and expand on what you know about art and see what you can accomplish. To see a sample of our curriculum, you can watch a video overview of our course here.
Enjoy your art technique lesson!
Your art teacher,
Brenda Ellis

Brenda Ellis, author and illustrator, has over twenty-five years of experience in all aspects of teaching K-12 art. She is an honors graduate of the Kansas City Art Institute, where she met her husband, Daniel, who is also an artist. They homeschooled their three children, now graduates, while developing the award-winning ARTistic Pursuits art curriculum for homeschoolers, founded in 1999. Brenda believes that every child can understand the concepts of art and enjoy the process of putting ideas and visual images on paper. She's committed to helping children become visually aware of the wonderful world they live in, and be able to work in creative ways within it. You can see how instruction in creativity, art history, art appreciation, and technique come together on the pages of her books for Preschool through High School levels at http://www.artisticpursuits.com/. To see a sample of the curriculum, you can watch a video overview of the course here.
Course transcript information*
Upon successful completion of one full year, all 48 lessons (16 lessons in the Fall, 16 lessons in the Spring, and 16 lessons in the Summer), your child will accumulate approximately 24-36 hours of practical experience with fine art materials. This is the equivalent of 0.25 credits of high school Drawing and Painting in a Fine Arts course. The topic covered will be stated as: An introduction to a variety of art media and methods of creating art.
To obtain a complete credit, your child should be instructed in the following topics: The use of the elements of art and principles of design, art appreciation (how to see those elements in works of art), and art history (viewing art within the context of the time in which it was created and becoming familiar with a variety of artworks and artists of the past). These topics are covered within the ARTistic Pursuits books for high schoolers and with them your child can earn two full credits in fine art, 1.0 in drawing and 1.0 in painting. The Art Techniques course offered at SchoolhouseTeachers.com is a great way for your child to be exposed to a wider variety of materials and experiences and can be used to generate an interest in a further study of art. For a complete course see: ARTistic Pursuits, High School Book One, The Elements of Art and Composition or ARTistic Pursuits, High School Book Two, Color and Composition at www.artisticpursuits.com.
* Please be informed of your own state's academic requirements. http://schoolhouseconnect.com/state-homeschool-laws/
For transcript help, go to  http://schoolhouseteachers.com/2013/05/creating-a-transcript/