Evonne Mandella
Experience Videomaking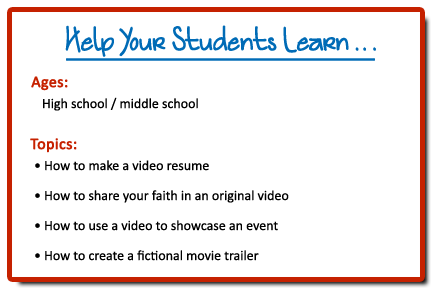 Welcome back to our video making class! Now is the time to take what you have learned and teach it to others! Inspire a friend to learn these tech-savvy skills! Awaken a new passion in a younger sister or brother. If you are a child, share these skills with an adult in your life! Use what you know to bless others, and you will always be blessed!
Visit me anytime at www.EvonneMandella.com or write me at evonnemandella@yahoo.com.
Sincerely,
Evonne Mandella
Evonne Mandella
www.EvonneMandella.com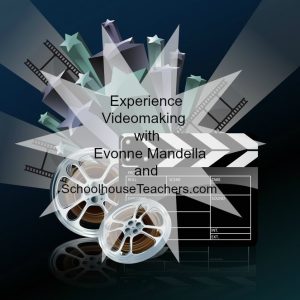 Parents and Students: Important Note!
WeVideo.com generously allows 15 minutes of export time each month, complimentary!
To make and export your free videos, make sure you do not surpass the 15-minute amount each month.
In other words, make your videos "short and sweet!" Remember, videos are most successful when they are quick and eye-catching!
However, if you accidentally reach your 15-minute export limit—no worries! Simply keep your video stored with www.WeVideo.com and export it the following month!
Have you reached your storage limit for your free account? Here is your solution! Download to your computer the video masterpieces you have created! Then delete your old videos from WeVideo, and you have increased your video storage the easy way!
Please know: adults can always share their students' work at www.SchoolhouseFamilies.com—our wonderful homeschooling social network! It's easy to do so; share your video link with other homeschooling families!
Enjoy making video masterpieces for free!
Thank you!
Evonne Mandella Note: wevideo.com is not affiliated with this teacher or SchoolhouseTeachers.com
Please see wevideo.com for terms of service.
 .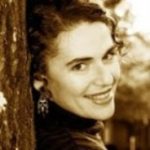 EvonneMandella has a passion for making fun and informative videos and teaching others to do the same. She has a Master's Degree from Bethany Bible College and Seminary. She enjoys working with Christian Television Network to provide uplifting, high-quality videos. She has made quality videos for leaders in Christian fitness, magazines, homeschool conventions, and the Christian television industry. Now Evonne wants to help you share your story with the world through her videomaking class! She has a passion to serve fellow dreamers and honor the Creator of dreams. Evonne also taught a Hands-On Hebrew (Hebrew Introduction) course on SchoolhouseTeachers.com in early 2013; the entire course remains archived on the site. You can learn more about Evonne at www.EvonneMandella.com!