What's New This Week?
December 9-14
Our New

Schoolhouse Preschool section

has debuted this

fall
!
Our December schedule: the two main weeks of lessons this month post the weeks of December 2 and December 9. Several of our Teachers do have new material December 16-21 as well, so please check your Teacher schedules. Nearly all courses will take a break during Christmas Week and December 30-31.

Debuting This Month!
Join us for a new Classical Archaeology and History course, taught by Regan Barr of Lukeion.org. Regan, a veteran of numerous expeditions and dig sites all over the world, will teach the basics of archaeology in a six-month course. In December, Regan is unearthing a fascinating study of the biblical account of the Riot in Ephesus (Acts 19). Week 2 is posted: Study the location and significance of Ephesus.
Debuted November 1
• Geology: Take the first of several multi-week courses with the popular Patrick Nurre of Northwest Treasures. November 1 kicked off a 16-week section on Rocks and Minerals. Worksheets, slideshows, audio, and more. Week  6, more on identifying minerals, is posted.
• Home Economics returns to our site. Take our new course with Heather Leach! November's first four weeks cover topics including personal appearance, how to manage time and listen without grumbling, and how to find your role in your family. New lessons are here for December.

SchoolhouseTeachers.com has unveiled two NEW dailies this fall!
• Parents, join Kinetic Connections teacher Edwina Moody as she demonstrates how to teach almost any subject with a hands-on approach.
• And, Test Your Knowledge has debuted as your place to print quick quizzes in a variety of topics.
~~~~~~~~~~
• We have a special surprise for you on Everyday Copywork! Beginning Monday, December 9, carrying through Christmas, all our copywork will be original poems by Janice D. Green, author of The First Christmas and The Creation Bible storybooks and owner of Honeycomb Adventures Press, LLC. Join us as she shares the Christmas story through poetry.
• This week Everyday Easels debuts a new ten-day study on the 1930 color woodcut on paper, York Boat on Lake Winnipeg by Walter Joseph Phillips.
• Kim Kautzer of WriteShop has five new Daily Writing prompts for your students that will encourage them to write about everything from hammocks to Christmas gifts.
• Everyday Epistles begins Week Six in our journey to memorize the book of Philippians. This week you'll memorize and reflect on four new verses while you continue to review the ones you've learned so far.

Welcome to the brand new Schoolhouse Preschool, full of great curriculum, fun activities, and resources designed especially for preschoolers! Here's just a few of the things you'll find this week:
• Continue to have fun experiencing Christmas with your preschoolers with an exciting month of activities from the Homegrown Preschooler team. Join Kathy and Lesli as they show you how to make cinnamon-scented ornaments, gifts for others, and glittery peppermint play dough. Plus you'll learn how you can bring science to life, find new ways to use an alphabet puzzle, create a stained glass canvas, and so much more!
• Beth Gorden's Sensory Learning for Toddlers explores the letters M and N this month. This week, we'll discover M is for Music while we make our own musical instruments and even a musical bath!

Five new offerings debuted October 1
• Michele Peterson launches an 8-month class on Photography—for both beginning and more advanced photographers. This week, Michele has a boatload of ideas for photo-based gifts this holiday season.
• Explorer and Inventor Ed Sobey leads young students to explore and invent with his Tinkers' Club, featuring the monthly challenge. December: you'll motorize the car you built in November.
• Greg Shone has returned with a second year of French lessons. December is our third month of French from Greg; you'll continue to study time this week. (Reminder: Year 1, Module 1 of Greg's lessons remains archived on the site.)
• Jennifer Needham teaches your family how to eat smart and think wisely about food in Family Nutrition. Jennifer alerts you to food allergy news in her final lesson of 2013.
• Kathy Lee and Lesli Richards of Homegrown Preschooler offer brand new preschool lessons at our site. (See above.)

New Courses For the New School Year: Debuted in

August and September
• Chris Yust of HomeschoolProgramming.com launched his September Computer Science/Programming lessons by looking at HTML elements and file layouts. December: explore programming with Greenfoot, Part 2. December's second and final week is posted Monday.
• Carol Henderson teaches a new Elementary Spanish course. Carol is back with a new video lesson and several new Spanish words and phrases this week.
• Martha Candler leads our high schoolers on a deeper study of Trigonometry as each new lesson builds on previous ones. Week 134 of Martha's course is posted—learn about the polar coordinate system. This week wraps this 14-week course.
• Marci Hanks shows students the next steps in How to Write and Produce a Play. December's new material is posted.
• Charlene Johnson continues her Pre-Algebra/Algebra 1 course with new lessons this month.
• Marla Schultz offers a Literature Kit course in a month-long unit study.
• Anna Crisostomo, who formerly taught Chemistry: Matter at SchoolhouseTeachers.com (course archived on the site), offers a six-week unit introducing students to the Scientific Method. All six weeks are now posted.
• Evonne Mandella's Experience Videomaking course began with a look at the many ways we can use videos to bless the lives of others. What better time of the year to put that into practice than the holidays?

Learn from the Experts and Our
SchoolhouseTeachers.com Courses
• Adam Andrews' popular Literature course provides an in-depth study of All the Places to Love by Patricia MacLachlan. A boy learns to love family, heritage, and the very earth on which he is raised . . . and learns to pass all these places to love on to a younger sibling as well.
• Michelle Miller's Monthly Reading List is ready to print and take to the library. This month: great holiday reads!
• Continue our Asia: Trade Route Safari travels with Teacher Bonnie Rose Hudson as we learn about three new countries in December. Studies of Turkey and Georgia are posted, and Russia will be the focus of study on December 16.
• Our Writing Teacher, Janice Campbell, takes you on a study of Leo Tolstoy's "Three Questions." In week 2, pen your own "three questions" folktale.
• Take Geography: Around the World with Tyler and Maggie Hogan of Bright Ideas Press! Continue to learn about agriculture around the world, with Ukraine, Israel, and Alaska among the spots you'll study as this three-week unit wraps up this week.
• Dr. Peter Price's Elementary Math lessons have returned to the site! New video and worksheets are posted for December.
• Deborah Burton continues her Mock Trial course with a two-week year-end review. Try your hand at "Mock Trial Jeopardy!" as you review the legal concepts learned in 2013. This week: Review your knowledge of famous court cases.
• This month, Matthew Glavach combines art and phonics in his Reading lesson, helping young or struggling readers practice phonics skills. Three new real-life news stories aid your young or struggling reader, one new lesson for each of the first three weeks of December.
• Cathy Diez-Luckie and Figures in History brings your elementary students a fun way to learn about history. This month: Study American patriot John Adams.
• Nancy Blue, of Strings & Things Entertainment in the Orlando, Fla., area, teaches Beginning Violin, now in its seventh month! Watch your skills grow as you learn the patterns and techniques needed for beautiful music. You'll continue to work on "Joy to the World" in each of December's two lessons, posted December 2 and December 9.
• Jason Lindsey of Hooked On Science has regular Science experiments for your students. Jason has a new weekly release date—look for a new fun and learning-filled experiment this Wednesday, December 11.
• Sharon Watson's two-part lesson on Writing the College Admissions Essay has been posted. Sharon will help your college-bound student face those essay-writing jitters.
• Art lessons on our site: Brenda Ellis teaches Art Techniques and Sharon Jeffus leads Studio Art for Teens.
• Can't afford expensive guitar lessons? Veteran teacher and bandleader Jerry Jennings, teaching from a Christian worldview, has Guitar lessons on our site. Jerry's Beginning Guitar class has concluded, but the entire course remains archived on the site.
. . . . And there is much, much more including Social Justice with Kurt Hoffman, creator of Young Heroes Academy; and Beginning Sewing: Historical Costumes with Amy Puetz. For a full overview of all the material on the site, be sure to visit the Site Content page.
As with all weekly lessons, previous weeks remain posted for catchup and review.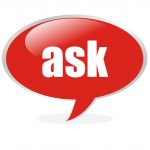 Ask our expert Teachers a question about a course you're taking at SchoolhouseTeachers.com!
Do you want to see everything SchoolhouseTeachers.com has to offer—in one place? Click here to see an outline of what you'll find and where to find it!
.
Looking for a way to track the various courses you and your family are using on SchoolhouseTeachers.com? CLICK HERE for our monthly Course Checklists for your Pre-K through Elementary, Middle School, or High School students. These printable lists allow you to mark your progress each day and week. A Skills Learned page follows at the end of each checklist, giving you room for detailed notes. A final checklist is available for your family's other courses, as well.
• Virtually every Teacher Lesson since our site debuted, March 1, 2012 is archived. Math, Hands of a Child Lapbooking, Terri Johnson's Geography, Literature, Special Needs, Economics, Home Ec, Media Socialization, Logic—and much more—are all archived here.
• Have you seen all of the changes we've been making to the lessons library? Several members have written to us and asked if there is a way to access prior Daily lessons quickly and easily. We've been working to do just that! Visit our Dailies Archive (on the Library tab), and you'll find Daily Grammar, Daily Math, our Everyday Explorers series, Ditch the Desk, Simply Shakespeare, Everyday Astronomy, and Everyday Easels all assembled by title and topic.
More Dailies are being compiled to add to our Dailies Archive. Do you have a specific Daily you would like to see added? We would love to hear from you. Please e-mail editorial assistant Bonnie Rose Hudson at bhudson@thehomeschoolmagazine.com and let her know what you want to see next!