What's New This Week?
March 10-15
New for March: Wildlife Adventures: Land and Sea, with Kelli Becton. Study the Magnificent Frigatebird! And, American Sign Language, with Sandra Heflin of Color of Language. Do more than learn a language–discover a culture and gain understanding.
Our four lesson-posting dates for Teacher courses this month are March 3, 10, 17, and 24. Remember, courses can be started at any time. Miss a month, or week? Go back and catch up on your family's schedule!

New Courses in 2014!
• Upper middle school and high school students will enjoy Joey Hajda's Friendly Chemistry, with video lessons each week. Study Lesson 5, "Orbital Notation," with Joey's newest video. This is a 13-week, four-month course running through the end of May.
• Statistics (high school level), taught by Kathy LaPan. In the second of seven months for this course we're learning standard deviation and the many types of graphs used in real-world statistics. Kathy provides a Week 2 assignment.
• Music Theory/Education, to span nearly any age in your family, by Michelle Martin. March 10 brings Week 6 in this course: "Rests and Duration."
• Family Fitness: Bethany Learn, who runs www.fit2b.us and is a personal trainer, teaches a new exercise course at our site. Video demonstration and a spiritual focus are part of this amazing course! March brings a new video and four new weeks of physical training, along with Bethany's worksheets.
• Public Speaking: Rebekah Bell, a homeschool graduate and recent grad of Biola University, excelled in national public speaking competitions. March Weeks 1 and 2 are posted: Informative Speech. Coming for the latter two weeks of March: the Current Event Speech. This fantastic, five-month course will help teens build their confidence in speaking before others!
• Charlotte Mason-Preschool: Brittney Jordan debuts a new preschool ed course that carries an emphasis from famous educator Charlotte Mason. March is the second month for this course. This month's focus: weather!
As with all weekly lessons, previous weeks remain posted for catchup and review.

•  Ditch the Desk will continue its month of fairy tale fun with a look at Jack and the Beanstalk. Join us as we learn about science, make a Wanted! poster, and even learn about economics.
•  Simply Shakespeare is preparing for a Lego movie challenge! Don't miss the fun ways you can discover Shakespeare with this much-loved toy.
•  Everyday Epistles moves into its nineteenth week of Scripture memorization and reflection as it continues studying Philippians.
•  Whales and dinosaurs abound in this week's new math games from Teresa Evans and Everyday Games.
•  Plus we'll have new Schoolhouse Spelling, Daily Grammar, Joy in the Morning for moms, and so much more!

• Sensory Learning for Toddlers from Beth Gorden looks at all the fun things you can do with the letter W when W is for Western!
• The Homegrown Preschool team explores rhythm, rainbows, and patience all this month with rainbow water xylophones, comb painting, family sing-a-longs and many more ways to engage your littlest learners in playing with a purpose.

Learn from the Experts and Our SchoolhouseTeachers.com Courses
There are more than 55 expert Teacher-led courses running currently, or completed and fully archived for your use and enjoyment, at our site! Please use the Pre-K/Elementary, Middle/High School, and Family tabs on the navigation bar of the site to see updates on all courses weekly!
• Join us for the Classical Archaeology and History course taught by Regan Barr, a veteran of numerous expeditions and dig sites all over the world. This month, we'll learn about the remains found that shed life on what public life was like in Pompeii before Mount Vesuvius erupted.
• Adam Andrews' Literature class continues in March with a study of When the Relatives Came by Cynthia Rylant. Learn about family relationships and relationships with relatives in a story nearly everyone can relate to. Story charts and a complete list of Socratic discussion questions.
• Our next Asia: Safari lesson is posted. Come explore Turkmenistan with us this week and then join us as we discover Iran on March 24.
• Charlene Johnson's Pre-Algebra/Algebra course continues with the March lessons on Algebraic Equations. Each month, Charlene's lessons go through a progression of learning. March Week 2: Now What? highlighting simply complex equations.
• Chris Yust of HomeschoolProgramming.com teaches Computer Science/Programming. Learn an Eclipse Tutorial as Chris takes you deeper into writing Java Programs in Eclipse.
• Carol Henderson has a new On-Your-Own Review worksheet for her Elementary Spanish course this week.
• Geology: Take the first of several multiweek courses with the popular Patrick Nurre of Northwest Treasures. Geology course Section 1 wraps up with Week 16 this week. Patrick provides a colorful worksheet to test your knowledge of mineral families.
• Deborah Burton continues her Mock Trial course. New for March: Study freedom of speech—the history of the issue, examples, and much more.
• Our Writing Teacher, Janice Campbell, takes you on a study of how to use humor in setting the scene in writing. Around the World in Eighty Days will be featured.
• Art lessons and art-related electives on our site: Brenda Ellis teaches Art Techniques and Sharon Jeffus leads Studio Art for Teens. Brenda has a new four-week lesson for March: learn to draw a landscape! Week 2: add wide lines. This month, Sharon Jeffus teaches about famous angel art and keeping an art journal. Coming this week: Outer Space Art.
• Michele Peterson has new March lessons in her 8-month class on Photography—for both beginning and more advanced photographers. This week: continue Michele's Days of Creation lessons.
. . . View the student photo work at Michele's Photography class here! New student photos posted.
• Interested in starting a homeschool theater group? Dr. Marci Hanks will teach you how in Writing and Producing a Play. Marci begins a critical review of all production elements with weekly reviews in March.
• Nature/Outdoors lessons that can be enjoyed by the entire family together: Erin Dean offers lessons on dual tracks. Choose from either of two subjects, or select both: study squirrels in your area . . . or study snakes!
• Explorer and Inventor Ed Sobey leads young students to explore and invent with his Tinkers' Club, featuring the monthly challenge. March: build a boat, and learn different ways to provide it with power!
• Home Economics has returned to our site. Take our new course with Heather Leach!
• Read our animated books collection here!
• Jason Lindsey of Hooked On Science has regular Science experiments for your students. Jason has a new weekly release date—look for a new fun and learning-filled experiment this Wednesday, March 12.
• Jennifer Needham's Family Nutrition course, covering four months, is archived and can be started or reviewed at any time.
• Nancy Blue, of Strings & Things Entertainment in Orlando, teaches Beginning Violin, a course now completed after eight months. All 33 weeks remain archived; the course can be started and taken at your child's pace at any time.
As with all weekly lessons, previous weeks remain posted for catchup and review.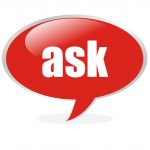 Ask our expert Teachers a question about a course you're taking at SchoolhouseTeachers.com!
Do you want to see everything SchoolhouseTeachers.com has to offer—in one place? Click here to see an outline of what you'll find and where to find it!
Looking for a way to track the various courses you and your family are using on SchoolhouseTeachers.com? CLICK HERE for our monthly Course Checklists for your Pre-K through Elementary, Middle School, or High School students. These printable lists allow you to mark your progress each day and week. A Skills Learned page follows at the end of each checklist, giving you room for detailed notes. A final checklist is available for your family's other courses, as well.
Still posted through January . . .
• We also have a bonus eBook for children, Hippo in the Stable, by Mark Trodd—download it for free at the Schoolhouse Library tab, or simply link to the book here!
• Virtually every Teacher Lesson since our site debuted, March 1, 2012 is archived. Math, Hands of a Child Lapbooking, Terri Johnson's Geography, Literature, Special Needs, Economics, Home Ec, Media Socialization, Logic—and much more—are all archived here.
• Have you seen all of the changes we've been making to the lessons library? Several members have written to us and asked if there is a way to access prior Daily lessons quickly and easily. We've been working to do just that! Visit our Dailies Archive (on the Library tab), and you'll find Daily Grammar, Daily Math, our Everyday Explorers series, Ditch the Desk, Simply Shakespeare, Everyday Astronomy, and Everyday Easels all assembled by title and topic.
More Dailies are being compiled to add to our Dailies Archive. Do you have a specific Daily you would like to see added? We would love to hear from you. Please e-mail editorial assistant Bonnie Rose Hudson at bhudson@theoldschoolhouse.com and let her know what you want to see next!