What's New This Week?
April 14-19
New for March and April: Homesteading is our newest course, with Lisa Barthuly of homesteadoriginals.com. Learn homesteading, life preparation, and more. Amazing homemade cleaner recipes! New from March: Wildlife Adventures: Land and Sea (study dolphins!) and American Sign Language (this week: fingerspelling).
Our four lesson-posting dates for Teacher courses this month are March 31, April 7, 14, and 21. Remember, courses can be started at any time. Miss some material? Catch up on your schedule!
Teens: A writing position, pay per piece, is offered by The Old Schoolhouse® Magazine! Complete Sharon Watson's Writing: Advertising course and apply. Deadline April 15. See details at the course page here.

• For  the Easter season, Everyday Easels will be studying the oil painting The Crucifixion by Bartolomé Estebán Murillo.
• Pre-K: Read and Play has a roundup of fun ways you can enjoy following Mrs. Mallard and her family as they make their memorable journey across Boston in Robert McCloskey's Make Way for Ducklings.
• Schoolhouse Spelling will have new lists of spelling words for lower elementary through high school and wrap up the week with some fun video games.
• Everyday Copywork practices writing the Ten Commandments this week.
• Everyday Games helps the kids have fun while they learn words that use the sh, th, ch, wh, ir, ur, air, ear, are, and silent e words this week.
• Plus lots more new material in our other Dailies including Everyday Epistles, Daily Grammar, Joy in the Morning, and more.

• The Homegrown Preschool team has a month full of creative ways for you and your littlest ones to learn about spring, baby animals, new life, and forgiveness. We'll build a pretend animal rescue shelter, spruce up a sidewalk, learn about Easter, and much more!

Learn from the Experts and Our SchoolhouseTeachers.com Courses
There are more than 55 expert Teacher-led courses running currently, or completed and fully archived for your use and enjoyment, at our site! Please use the Pre-K/Elementary, Middle/High School, and Family tabs on the navigation bar of the site to see updates on all courses weekly!
• Michele Peterson has new April lessons in her 8-month class on Photography—for both beginning and more advanced photographers. This week: Michele teaches Close-Up Photography.
. . . View the student photo work at Michele's Photography class here! New student photos are posted.
• Adam Andrews' Literature class continues in April with a study of The Clown of God by Tomie DePaola. Learn how God redeems all talents and situations. Story charts and a complete list of Socratic discussion questions.
• Our Writing Teacher, Janice Campbell, will take you on a study of John Milton and one of the classics, his Sonnet VII. This week: Transform, as you try your hand at writing.
• Carol Henderson has a new video and worksheet in Elementary Spanish this week. You'll add a study of los estaciones del ano!
• Nature/Outdoors lessons that can be enjoyed by the entire family together: Erin Dean offers April lessons on dual tracks. Choose from either of two subjects, or select both: study bears in your area . . . or ants! From March: study squirrels or snakes.
• Join us for the Classical Archaeology and History course taught by Regan Barr, a veteran of numerous expeditions and dig sites all over the world. Continue to study inspiring architecture in April. Week 3: The Basilica.
• Deborah Burton continues her Mock Trial course. A two-month series begins and Weeks 1 and 2 are posted: learn about the many aspects of Property Law. Week 3 is posted on Monday!

More New Courses in 2014!
• Public Speaking: Rebekah Bell, a homeschool graduate and recent grad of Biola University, excelled in national public speaking competitions. April Week 3: Continue your study of Interpretative speeches.
• Upper middle school and high school students will enjoy Joey Hajda's Friendly Chemistry, with video lessons each week. Up this week is Lesson 9: "Ionization Energy," with Joey's newest video.
• Music Theory/Education, to span nearly any age in your family, by Michelle Martin. Week 11: Learn about the treble clef and the treble staff.
• Statistics (high school level), taught by Kathy LaPan. In the third of seven months for this course we're learning standard deviation, normal distribution, the "68-95-98.7 Rule," and more. Assignments for each of April's four weeks.
• Family Fitness: Bethany Learn, who runs www.fit2b.us and is a personal trainer, teaches a new exercise course at our site. Video demonstration and a spiritual focus are part of this amazing course! Three months of exercise and fitness knowledge, activities, and videos are posted.
• Charlotte Mason-Preschool: Brittney Jordan debuts a new preschool ed course that carries an emphasis from famous educator Charlotte Mason. April is the third month for this course.
As with all weekly lessons, previous weeks remain posted for catchup and review.

Learn from the Experts and Our SchoolhouseTeachers.com Courses
More of our ongoing monthly lessons . . .
• Our first of two April Asia: Safari lessons is posted. Come explore Afghanistan, a country with centuries of turmoil, a recent war, and some of the world's most unusual sheep.
• Art lessons and art-related electives on our site: Brenda Ellis teaches Art Techniques and Sharon Jeffus leads Studio Art for Teens. Brenda has a new four-week lesson for April: learn monochromatic drawings in pastel. This week: add background values. Sharon Jeffus's Outer Space Art and other 2014 lessons remain archived while she takes a break until late spring.
• Chris Yust of HomeschoolProgramming.com teaches Computer Science/Programming. New lessons for April: Writing Java Programs in Eclipse, Part II. This week: arrays.
• Charlene Johnson's Pre-Algebra/Algebra course continues. Each month, Charlene's lessons go through a progression of learning. April Week 3: "Let's Apply", including ways we use geometry in everyday life.
• Interested in starting a homeschool theater group? Dr. Marci Hanks will teach you how in Writing and Producing a Play. Marci continues her critical review of all production elements with weekly reviews in April.
• Home Economics has returned to our site. Take our new course with Heather Leach!
• Geology: Take the first of several multiweek courses with the popular Patrick Nurre of Northwest Treasures. Geology course Section 1 has wrapped up; review any or all of this course at any time. The new course section—Exploring Our Natural Wonders—begins June 1!
• Read our animated books collection here!
• Jason Lindsey of Hooked On Science has regular Science experiments for your students. Jason has a new weekly release date—look for a new fun and learning-filled experiment this Wednesday, April 16.
• Jennifer Needham's Family Nutrition course, covering four months, is archived and can be started or reviewed at any time.
• Nancy Blue, of Strings & Things Entertainment in Orlando, teaches Beginning Violin, a course now completed after eight months. All 33 weeks remain archived; the course can be started and taken at your child's pace at any time.
As with all weekly lessons, previous weeks remain posted for catchup and review.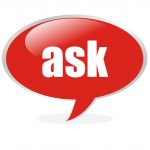 Ask our expert Teachers a question about a course you're taking at SchoolhouseTeachers.com!
Do you want to see everything SchoolhouseTeachers.com has to offer—in one place? Click here to see an outline of what you'll find and where to find it!
Looking for a way to track the various courses you and your family are using on SchoolhouseTeachers.com? CLICK HERE for our monthly Course Checklists for your Pre-K through Elementary, Middle School, or High School students. These printable lists allow you to mark your progress each day and week. A Skills Learned page follows at the end of each checklist, giving you room for detailed notes. A final checklist is available for your family's other courses, as well.
• We also have a bonus eBook for children, Hippo in the Stable, by Mark Trodd—download it for free at the Schoolhouse Library tab, or simply link to the book here!
• Virtually every Teacher Lesson since our site debuted, March 1, 2012 is archived. Math, Hands of a Child Lapbooking, Terri Johnson's Geography, Literature, Special Needs, Economics, Home Ec, Media Socialization, Logic—and much more—are all archived here.
• Have you seen all of the changes we've been making to the lessons library? Several members have written to us and asked if there is a way to access prior Daily lessons quickly and easily. We've been working to do just that! Visit our Dailies Archive (on the Library tab), and you'll find Daily Grammar, Daily Math, our Everyday Explorers series, Ditch the Desk, Simply Shakespeare, Everyday Astronomy, and Everyday Easels all assembled by title and topic.
More Dailies are being compiled to add to our Dailies Archive. Do you have a specific Daily you would like to see added? We would love to hear from you. Please e-mail editorial assistant Bonnie Rose Hudson at bhudson@theoldschoolhouse.com and let her know what you want to see next!