What's New This Week?—September 7-13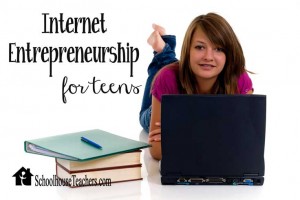 We're getting you ready for the new school year with new courses in September and throughout the fall! New with September's first week: Imperial Russia with Professor Carol (www.professorcarol.com), Algebra for Kids, Internet Entrepreneurship for Teens, Whole Foods Cooking with Sue Gregg, and the daily unit study ABC with Me. 
September marks our 100th offering (either course or daily unit study)! Remember, courses can be started at any time. Miss any material? Catch up on your schedule!

Learn from the Experts and Our SchoolhouseTeachers.com Courses
Special note: Christian filmmaker George Escobar's (Advent Film Group) newest movie, Hero, opens nationwide in September. You can get the movie at Walmart stories on Sept. 16 and support films with a strong Christian message. George is teacher of a 36-week Filmmaking course at SchoolhouseTeachers.com.
 * * * * *
Biology with Ruth Sundeen-

this week, make cheek and banana cell slides. 

Watch the course preview video.
American History: Colonization Era with Amy Puetz-up next: Men and Women of the Mayflower
Renaissance History with Rhonda Clark-Overview of English history (Rhonda's September lessons have been delayed due to a family need.)
Animal Science with Dr. Sonya Brouillette-

our next animals are turtles and tortoises

Creative Writing with Carrie Daws-

September's focus: Characters

Literature with Adam Andrews-The Odyssey by Homer. Thirty pages of study on a literary classic, story charts, a blank story chart for you to develop, and much more!
Writing with Janice Campbell

-The Myth of Daedalus and Icarus

Geology with Patrick Nurre of Northwest Treasures-

this week, Exploring America's Natural Wonders: Grand Teton National Park

. Watch the course preview video.
Mock Trial with Deborah Burt

on-September's topic: free spech.

Develop your own mock trial, debate, or persuasive paper.
Botany with Julie Polanco-Flowers and Food
Art Techniques with Brenda Ellis-September's focus: watercolor painting techniques
Music Theory/Education with Michelle Martin-More Meters and Time Signatures
Reading Lessons for young readers or struggling readers with Dr. Matthew Glavach-September's focus: middle school and high school struggling readers
Science with Jason Lindsey-weekly experiments with pdfs and videos
Figures in History with Cathy Diez-Luckie-September's Figure: Ulysses S. Grant
Lapbooking with Kimm Bellotto-September's lapbook: The Tale of Squirrel Nutkin by Beatrix Potter
Literature Kits with Marla Schultz-September's Lit Kit: Charlotte's Web by E.B. White
Reading List with Michelle Miller-September's Topic: Heroes
Plus great material in Studio Art for Teens with Sharon Jeffus, Tinkers Club with Ed Sobey, (How to Teach) Elementary Math from Dr. Peter Price, Homesteading with Lisa Barthuly, Special Needs with Judi Munday. French with Greg Shone will return for Year Three later this fall.
Previous weeks remain posted for catchup and review.
For a list of all courses both active and archived that includes suggested grade levels, click here.

Don't miss all the incredible resources we have in the Schoolhouse Preschool for your littlest learners including: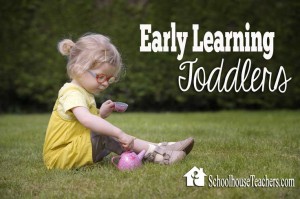 Seven lessons from the Homegrown Preschool team of Kathy Lee and Lesli Richards.
ABC with Me history series for preschoolers
Early Learning Sensory Activities with Beth Gorden.
Charlotte Mason Preschool with Brittney Jordan.
Figures in History with Cathy Diez-Luckie.
Pre-K Activities: Read and Play.
Pre-K Spelling with video flashcards.
Animated books by EZ Tales.
Plus coloring activities, stories, games, and more!

We've got lots of new material this week in the Schoolhouse Dailies, bite-sized units to fit into any day.
Plus great ongoing material in Pre-K: Read and Play, Simply Shakespeare (Two Gentlemen of Verona), Everyday Copywork, Daily Discoveries, Joy in the Morning, Kinetic Connections, Everyday Copywork, and Everyday Explorers: USA.
And don't forget the resources in our completed Dailies including Daily Math, Everyday Astronomy, Everyday Explorers: Australia & New Zealand, Everyday Explorers: Canada, Schoolhouse Music: Recorder, Schoolhouse Spelling: Pre-K/K, Schoolhouse Spelling: Lower Elementary, Test Your Knowledge, This Day in History, and This Month's Menu.

Don't forget the DOZENS of complete courses we have on the site including: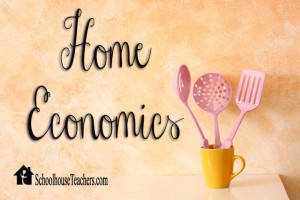 Do you want to see everything SchoolhouseTeachers.com has to offer—in one place? Click here to see an outline of what you'll find and where to find it!
Looking for a way to track the various courses you and your family are using on SchoolhouseTeachers.com? CLICK HERE for our monthly Course Checklists for your Pre-K through Elementary, Middle School, or High School students. These printable lists allow you to mark your progress each day and week. A Skills Learned page follows at the end of each checklist, giving you room for detailed notes. A final checklist is available for your family's other courses, as well.