What's New This Week?
Lesson highlights for the week of:
May 20-25
 May's four weeks of material are posted on May 1, May 6, May 13, and May 20. We encourage May 28-31 for review or catchup. The new June lessons debut Monday, June 3.
 And don't forget: New material and lessons will be on the site all summer long to help your family stay busy, even during the dog days of summer!
SchoolhouseTeachers Daily units for Simply Shakespeare and Everyday Astronomy are now fully archived. You can access prior lessons more quickly than ever before. Check out the Dailies Archive on the Library tab for more.

• Beginning Sewing: Historical Costumes debuted Wednesday, May 1 with Amy Puetz. This 4-month class will show you how to transform a simple dress into historical costumes that make history come alive! Amy's lessons include the patterns you will need as well as video instruction. The week of Monday, May 20: learn how to make a skirt from an old sheet.
• Geography: Around the World with Tyler and Maggie Hogan. These veteran educators, from Bright Ideas Press, are bringing wonderful, in-depth daily geography lessons to the site! For the weeks of May 20 and 27: learn about navigation, surveying, cartography, and much more.
• Social Justice with author of Young Heroes Academy: Abolish Slavery Edition and the founder of the Young Heroes Academy, Kurt Hoffman. Over four months, Kurt will teach your teens the importance of critical thinking, including understanding the issues of historical slavery and today's modern-day slavery. Join Kurt as we continue the series—week three of a four-part series studying the sober reality of modern-day slavery.
• Charlotte Mason Homeschooling: Add a Charlotte Mason Touch to Your Homeschool with Cindy West. Cindy has kicked off a five-month series that will run through August.
More on our SchoolhouseTeachers courses, below.
 Ask our expert Teachers a question about a course you're taking at SchoolhouseTeachers.com!
Do you want to see everything SchoolhouseTeachers.com has to offer—in one place? Click here to see an outline of what you'll find and where to find it!
.
Looking for a way to track the various courses you and your family are using on SchoolhouseTeachers.com? CLICK HERE for our monthly Course Checklists for your Pre-K through Elementary, Middle School, or High School students. These printable lists allow you to mark your progress each day and week. A Skills Learned page follows at the end of each checklist, giving you room for detailed notes. A final checklist is available for your family's other courses, as well.

 Learn from the Experts and Our SchoolhouseTeachers.com Courses
• Study Chemistry: All Things Matter for middle school and high school students, with Anna Crisostomo. Wrap up the month with something pretty cool to keep you busy: a grocery store chemical scavenger hunt!
• Cathy-Diez Luckie and Figures in History studies the great European emperor Charlemagne. Your young students will study Accent on Art and some of the great cathedrals of the emperor's time.
• Can't afford expensive guitar lessons? Veteran teacher and bandleader Jerry Jennings, teaching from a Christian worldview, has Guitar lessons on our site. Jerry teaches new songs and chords each week.
• Janice Campbell's Classics-Based Writing has a new study, and this month the focus is developing a great setting. Charles Dickens's Bleak House is the focal point for Janice's study.
• It's a month for Dickens: Join Adam Andrews' Literature for a new in-depth study of one of the all-time classics: Dickens's A Tale of Two Cities. Study all the key elements of literature, learn from Adam's story charts, and write a story chart of your own.
• Dr. Peter Price's Elementary Math lessons are video-based, teach understanding and not just basics, and plenty of worksheets are provided.
• In Deborah Burton's Mock Trial course, Deborah continues her study of employers and their legal responsibilities. Learn from real-life case studies and take Deborah's challenging weekly assignment.
• Learn Art Techniques with Brenda Ellis of ARTisticpursuits.com. May's lessons take a look at painting with watercolors.
• Studio Art for Teens: Art educator Sharon Jeffus this week teaches contrast. Also: Check out the Student Art Gallery that is a part of this course. Rachel Fetting is our featured student, and new student work is coming later this month!

• Keyboarding with "The Typing Coach," David Kimball. David's methods will have your students quickly progressing in the rate of words per minute. David's course is in its third month of making you a better, faster typist. "Day 9 through 12″ are presented during the four weeks of May.
• Hands-on Hebrew for the entire family, with Evonne Mandella. Evonne has Week 12 material—there is always creative and fun material with Evonne!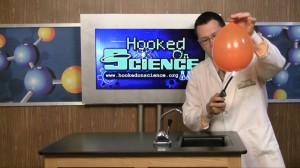 • Jason Lindsey of Hooked On Science has regular Science experiments for your students. Jason provides new experiments every Monday. A brand new experiment Monday, May 20!
• Our Nature/Outdoors study, including the art of journaling, meets your needs no matter which climate you're in! Erin Dean offers both winter climate and warm weather studies—simultaneously. May's lessons will observe the world of ponds and take a closer look at tree bark. Week 4 on Monday.
• Classical History  in May wraps up its first unit, for 2012-2013, with a study of the Council of Chalcedon (through May 11) and the Fall of Rome (May 13-31). Jennifer Courtney's lessons are packed with extra resources to visit and learn from. These lessons will remain archived on the site throughout the summer.
• Physics lessons for upper elementary, middle school, and high school students, on our site! Science made simple with Jim Mueller, author and veteran homeschool educator. May's final two weeks end with learning how to make simple speakers and motors.
• Matthew Glavich's Reading lessons explore phonics and spelling with a new unit this month that includes an audio element. These lessons will help any young or struggling reader.
• Discover fun books about spring cleaning with Michelle Miller's Monthly Reading List. It's ready to print and waiting for you on the Family tab.
• Denise Ames of CollegeCommonSense.com has a new weekly College Choice Guidance lesson taking a closer look at job trends for the future.
• Learn "The History of Economics" with the always creative Mike Sims in our middle school and high school-based Economics course. Mike has studies on three new economists for the month of May.
• All of Advent Film Group founder George Escobar's Filmmaking lessons in this 10-month series (36 lessons) remain archived on the site for a limited time.
• Joy Sikorski's Music for the Whole Family has 14 months of lessons archived on the site.
• Take Middle School Math with veteran instructor and curriculum writer Lindsay Perro.
• Take a look at all you've learned with Special Needs instructor Judi Munday's recent lessons on helping your child acquire, organize, store, and recall information as she concludes her series on language-based learning disabilities.

 • In Everyday Astronomy, our astronomers are going to take a closer look at a few of Jupiter's moons—it has 67!—and discover why it has so many.
• Get ready for a week of Rhyme and Race with five new reading games from Teresa Evans and her creative Everyday Games.
• Schoolhouse Spelling wraps up its month in the kitchen for middle school and high school, explores definitions and antonyms in upper elementary, and has fun with rhyming words, synonyms, and antonyms in lower elementary. Our Pre-K/K spelling students will have a busy week as they learn and words while rescuing some letters that dove into a swimming pool without lifejackets and spot the letters in a spelling parade that stayed lined up in the right order!
• Can you spot the difference between a preposition and an adverb? Find out how to identify sneaky adverbs in this week's Daily Grammar.

• Join Ditch the Desk creator Inger Koppenhaver as she shares with you the life of frontier photographer Evelyn Cameron and shows you how to make a photo journal. If you'd like to learn even more about Evelyn Cameron, please visit the Econobusters blog here. Econobusters and Molly Green are part of The Old Schoolhouse Magazine family and are eager to share with you their thoughts on frugal living, something Evelyn Cameron certainly learned much about!
• Practice rounding, multiplying by zero, distributive property, and the order of operations this week with Daily Math.
• Help your littlest ones discover the story of Moses leading his people. As you share the story, have fun making tissue paper flames, creating a Ten Commandments Tablet craft, and lots more with Pre-K Activities: Read and Play.
• Giggle with glee and write wackily with a very fun Daily Writing prompt all about alliteration, plus enjoy prompts about the weather, buying gifts, throwing a surprise party, and more.
• Learn about two famous artists, the founding of an international relief agency, the First Council of Nicea, and even turtles this week with timeline figures, short fiction, hands-on activities, upper grade options, living book lists, and more with This Day in History.
• Does all of this learning make you hungry? We've got the answer for that under This Month's Menu. Check out our recipes for chicken tortilla soup, lemon chicken with rice, pineapple butter cake, strawberry shortcake with whipped cream, and so much more!
• Virtually every Teacher Lesson since our site debuted, March 1, 2012 is archived. Math, Hands of a Child Lapbooking, Terri Johnson's Geography, Literature, Special Needs, Economics, Home Ec, Media Socialization, Logic—and much more—are all archived here.
• We're remodeling our Schoolhouse Library and working hard to organize all of our prior Schoolhouse Teachers lessons and Schoolhouse Dailies into easy-to-navigate archives that make it easier than ever to Point, Click, Teach. While remodeling is under way, we ask for your patience as the links and menu options in the library will be changing. You'll find exciting changes, including archived lesson descriptions, on our Teacher Archives. All three of our Everyday Explorers units are now fully archived, with all past lessons organized by state, territory, or province. You can find all of our Everyday Explorers: USA, Everyday Explorers: Canada, and Everyday Explorers: Australia & New Zealand easier than ever to navigate. Several of our other Schoolhouse Dailies are also archived on the library shelves for your convenience, and more will be coming soon.