Adam Andrews
Welcome to Literature with Adam Andrews on SchoolhouseTeachers.com!
How to Use This Course
SchoolhouseTeachers.com brings you Literature by Adam Andrews, Director of the Center for Literary Education. For more than 30 months, Adam Andrews has provided the questions (and answers) needed to discuss a different book each month so students can study setting, plot, theme, characters, literary techniques, motive, and more. The class is meant to be an interactive class between the teacher (parent) and the student. Each book can be studied independently, and the books can be done in any order to fit the needs of your student. Story charts are provided for each book, some filled in and some blank for the student to fill in. An assortment of books are provided for grades K-12. This course counts as a language arts credit.  Students who complete 10 units may earn 1 full academic credit.  Students who complete 5 units may earn 0.5 academic credit. As always, please check your own state's academic requirements.
Course Details
Course Introduction
In this space, I am sharing some powerful techniques for reading comprehension and literary analysis that you can use with students of all ages, from kindergarten through high school. From month to month we are looking at a variety of great books—some written for adults, some for the smallest children—and showing how the same key questions can be asked of each one. Using these questions, you can lead a powerful discussion in your home or classroom almost automatically. You'll be amazed at the results!
The lessons posted here are not designed to be used by the student as daily worksheets; rather, they are created to facilitate periodic (weekly or even daily) discussions between teacher and student. It's this simple:
First, the student reads the assigned title (listed below) over the course of several days or weeks.
Then, teacher and student meet together to discuss the story, using the questions provided in this month's lesson as a guide.
I'm also including story charts with these lessons, but I caution you that while the charts are helpful for organization and capturing the main elements, they are not to be used as assignments in a strict sense, or subjected to rigid grading. Instead, the idea is to plot the main elements, leading to open discussion on the work and a chance to interact with the story as a complete work of art.
If you're looking for worksheets, beware: fill-in-the-blank exercises may actually hinder a student from understanding literature! The goal of literary analysis is to interact with a story as a complete work of art, to understand its themes and carry on a "conversation" with its author. At The Center for Literature, we have found that worksheets rarely contribute to such understanding. On the contrary, they often bore and frustrate even the most willing students. Happy Reading! Mr. A
Components
In-depth discussion questions relating to scene, character, plot, and other key story elements
Length
Thirty-five self-contained monthly studies; each study focuses on a different title
Ages/Grades
Elementary to high school; discussion questions can be adjusted to fit the grade level of your child, and titles studied range from classic children's books to books by C.S. Lewis, Shakespeare, and others
Course Outline
Books do not need to be studied in order (See How to Use This Course).
The Cricket in Times Square
The Velveteen Rabbit
The Hobbit
Misty of Chincoteague
At the Back of the North Wind
The Book of Three
Two Eggs, Please!
Treasure Island
Miracles on Maple Hill
The Story of Ferdinand
The Great Divorce
The Bronze Bow
"Eeyore Finds the Wolery and Owl Moves Into It" from The House at Pooh Corner
Julius Caesar
A Tale of Two Cities
Misty of Chincoteague
The Door in the Wall
Sam, Bangs, and Moonshine
The Lion, the Witch and the Wardrobe
Prince Caspian
Brave Irene
All the Places to Love
Harriet, You Drive Me Wild
Apples to Oregon
The Relatives Came
The Clown of God
Fishing in the Air
Wilfrid Gordon McDonald Partridge
Letting Swift River Go
The Voyage of the Dawn Treader
The Odyssey
The Silver Chair
The Horse and His Boy
The Magician's Nephew
The Last Battle
The Biggest Bear
Transcript Information
This course counts as a language arts credit.  Students who complete 10 units may earn 1 full academic credit.  Students who complete 5 units may earn 0.5 academic credit.
*Please be informed of your state's academic requirements. http://schoolhouseconnect.com/state-homeschool-laws/
For transcript help, go to http://schoolhouseteachers.com/2013/05/creating-a-transcript/
Download a Preview
Preview one of Adam Andrews' Literature lessons.
Course Completion Certificates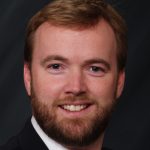 Adam Andrews is the Director of the Center for Literary Education, www.centerforlit.com. He received his BA in Political Economy and Christian Studies from Hillsdale College in 1991. He earned his MA in History from the University of Washington in 1994, and is currently a candidate for the PhD in History. He is writing his doctoral dissertation on the history of American higher education. Adam is a Henry Salvatori Fellow of the Intercollegiate Studies Institute, and was a founding board member of Westover Academy, a Classical Christian school in Colville, Washington until 2007. He is the assistant director of the American Council for Accredited Certification, a non-profit professional certifying body.