Anna Crisostomo
Welcome to Scientific Method
on SchoolhouseTeachers.com!
How to Use This Course
The six-week study of the scientific method presented on SchoolhouseTeachers.com by teacher Anna Crisostomo, introduces students to the scientific method, the vocabulary related to it, the uses it has in everyday life, and its use in future science studies. Activities are included, along with worksheets (some with answer keys), and ideas for science fairs are given. It is best to follow these lessons through sequentially so the student learns to develop and use the scientific method.
Course Details
Course Introduction
Scientific method is a topic in science that carries into all science curricula at all levels. Every week you will discover more ways to use this method to work through science projects and experiments.
Join me as we look at the steps involved in the scientific method and learn to recognize the ways we use it in everyday life. Enjoy the chance to see your hypotheses in action as you run tests with simple objects you can make at home.
Enjoy!
Components
Presentations with links to videos, activities, experiments, and further reading
Length
Six lessons
Ages/Grades
Elementary-middle school
Course Outline
Lesson 1: Introduction to the Scientific Method and Vocabulary
Lesson 2: Scientific Method Song and Activities
Lesson 3: Paper Helicopter Activity
Lesson 4: Forensic Science and New Vocabulary
Lesson 5: Scientific Method for Dummies and Science Fair Projects
Lesson 6: Scientific Method Assessment
Download a printable course outline here.
Course Completion Certificates
*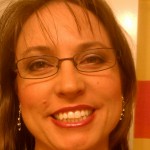 Anna has taught K-8 PE, 7 & 8 Science, and English ESL, and has loved every level, but her greatest love lies with the middle school ages. She uses a lot of technology to enhance her students' learning. She challenges students to use creativity and hands-on learning to develop their own educational experiences.
She has been awarded technology grants, has served on curriculum-building teams, represented her campus for STEM, and has been looked to for mentoring. She was selected for leadership trainings and even had the chance to spend an entire week at NASA as part of a gifted program for Math and Science teachers!
She loves teaching and working with the students today. She is inspired by many of the older generations of teachers and more so by the usage of technology within the classroom. Students are her life; she never looks forward to breaks within the year. Not being with her students makes her sad; they energize her daily.