Evonne Mandella
Welcome to Experience Videomaking
on SchoolhouseTeachers.com!
How to Use This Course
Experience Videomaking is an elective course to help your student learn to use software, often free, to make videos for private use. The videos your student makes can be video gifts, resumes, and tutorials. They can also be used to share your faith. These lessons are best followed in sequential order as they build on each other throughout the course. This course counts as a computer/technology credit, and students who complete all 18 weekly lessons can earn 0.5 academic credit. As always, please check your own state's academic requirements.
Course Details
Course Introduction
Welcome to our Experience Videomaking class! Have you ever wanted to make a video about a place you went or about something you did? How about a video resume or a tutorial to teach someone else how to do something? Maybe your church or homeschool group is having an event and you'd like to make a video to invite all your friends. This is the course for you! We'll start out by learning how to use some free video software and learn how to put all the components together to create a good video. Along the way, we'll have a lot of fun! Are you ready? Let's get started.
Don't forget, you can visit me anytime at www.EvonneMandella.com or write me at evonnemandella@yahoo.com.
Sincerely,
Evonne Mandella
Components
Video-based instruction
Length
Eighteen weekly lessons
Ages/Grades
Middle-high school
Course Outline
Week One: Introduction to Videomaking
Week Two: Mood and Atmosphere
Week Three: Storyboards
Week Four: Preview Tool
Week Five: Music in Your Video
Week Six: Finding Images to Use
Week Seven: Royalty Free Stock Footage
Week Eight: Video Timelines
Week Nine: A Call to Action
Week Ten: Video Gifts
Week Eleven: Creating Video Tutorials
Week Twelve: Sharing Our Videos in Safe Places
Week Thirteen: Creating a Video Resume
Week Fourteen: Sharing Your Faith with Video
Week Fifteen: Showcasing an Event, Part One
Week Sixteen: Showcasing an Event, Part Two
Week Seventeen: Creating a Movie Trailer, Part One
Week Eighteen: Creating a Movie Trailer, Part Two
Transcript Information
This course counts as a computer/technology credit, and students who complete all 18 weekly lessons can earn 0.5 academic credit.
*Please be informed of your state's academic requirements. http://schoolhouseconnect.com/state-homeschool-laws/
For transcript help, go to http://schoolhouseteachers.com/2013/05/creating-a-transcript/
Course Completion Certificates
Please note: This class will only be available through February 28, 2017.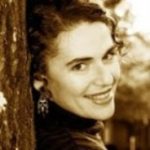 Evonne Mandella has a passion for making fun and informative videos and teaching others to do the same. She has a Master's Degree from Bethany Bible College and Seminary. She enjoys working with Christian Television Network to provide uplifting, high-quality videos. She has made quality videos for leaders in Christian fitness, magazines, homeschool conventions, and the Christian television industry. Now Evonne wants to help you share your story with the world through her videomaking class! She has a passion to serve fellow dreamers and honor the Creator of dreams. Evonne also taught a Hands-On Hebrew (Hebrew Introduction) course on SchoolhouseTeachers.com in early 2013. You can learn more about Evonne at www.EvonneMandella.com!