Would you like to contribute content to SchoolhouseTeachers.com and earn a free membership to the site for your family?
Much of our Schoolhouse Dailies content is produced in a team environment by our Schoolhouse Contributors. While a few Schoolhouse Contributors develop their curriculum independently, many work in an on-line team environment to create much of the material you see on our Dailies tab. We would be happy to discuss this opportunity with you and would love to consider your work. For information on joining our group of Schoolhouse Contributors, contact Schoolhouse Dailies Editor Julie Coney at jconey@theoldschoolhouse.com.
Schoolhouse Contributors who are active on the site: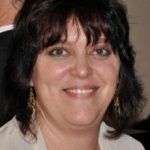 Julie Coney lives in Eastern Washington and home educates her four children with the help and support of Jody, her husband. Her oldest child graduated in June 2012. Her youngest started kindergarten in September. Her days are fueled by time in the Word and enormous amounts of coffee. When she isn't busy with dishes, laundry, and school books, you will find her behind the camera or at her desk making cards. You can find her sharing her homeschooling life and mentoring other moms at her blog A Teaching Heart.
.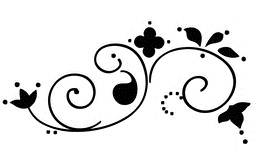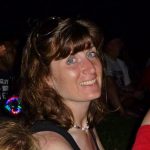 Born and raised in Pittsburgh, Pennsylvania, Tammie Bairen now lives in sunny, historic St. Augustine, Florida, with her husband and three children, ages 16, 14, and 12. She has been married for 20+ years and homeschooling for 11+. She is currently an editor with TheOldSchoolhouseMagazine and a publishing company. She is also a ghostwriter and has begun to write her first novel. She enjoys learning new things and then teaching those new things to middle school and high school students at her co-op. She loves to research and help people find answers to their questions. She also loves history, especially reading historical fiction, and traveling anywhere that might provide a great educational experience. She just finished a series about the 50 states on her blog, Living Life As It Unfolds.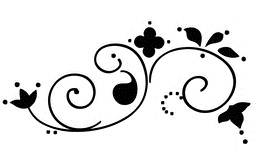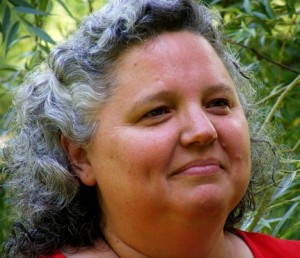 Yvonne Blake has lived in the deserts of Arizona, the tropic islands of the Bahamas, the rugged hills of New York, and the farmlands of mid-Maine. Her father was a school teacher and pastor, and her mother was a nurse. As Yvonne traveled through life, she packed her memories of settings, experiences, and characters in the corners of her mind.
After teaching in a Christian school for twelve years and seeing the youngest of her eight children leave home, Yvonne developed her writing skills by completing the Journeyman Course of the Christian Writers Guild and participating in Faithwriters for several years. She continues to teach children how to write on her website Polliwog Pages and at writing workshops.
Yvonne and her husband live on the coast of Maine, enjoying their grandchildren and quieter times together. Yvonne is now unpacking the boxes of memories to put them into poems, short stories, and novels. She prays her writing will be used of the Lord to entertain, enlighten, and encourage others.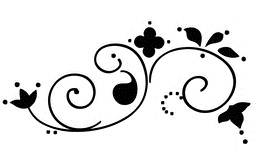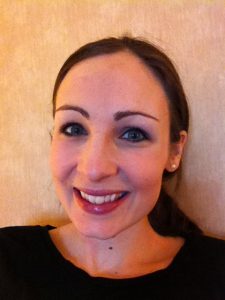 Not sure why she attempts to use a bookshelf, Sarah Gilbert's flooring is often hidden underneath the multitude of books her preschool- and toddler-aged sons page through each day. Luckily, her infant foster son and baby due this fall have yet to contribute to the rampant literary madness. Sarah loves curling up with her sons to discover memorable stories that thrill and engage, inspiring Godly character in little lives.
Sarah has a heart for orphans and the incarcerated, and her constant prayer is that all would know the redeeming, everlasting love of Jesus Christ.
She joyfully raises her children alongside an abundantly loving and kind husband in the beautifully simple countryside of central Pennsylvania.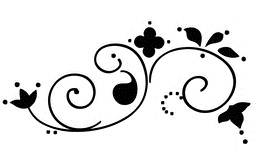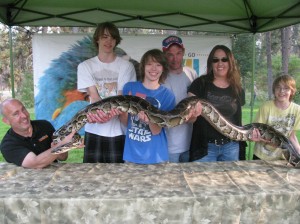 Jennifer Holden began homeschooling when her daughter came home crying in fourth grade after a traumatic experience in the public school system. Her daughter is now 22 years old and the mother of two beautiful daughters of her own (who will also be homeschooled). Her three sons have always been homeschooled and are 16, 15 and 12. Jennifer has an educational background in Early Childhood and Special Education and 20+ years of experience teaching, leading youth groups and other children's activities, and working with children in various settings. She believes that experience is the best teacher and that children learn best when they are interested and actively engaged in learning. Their family loves camping, hiking, and historical reenacting. They recently sold their house and spent a year traveling the country in an RV and experiencing history, geography, science and so much more in a very hands-on way!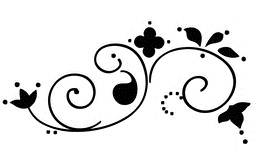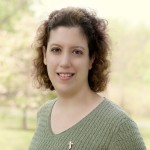 Bonnie Rose Hudson is a writer who lives in central Pennsylvania. She loves encouraging children, studying history, serving the persecuted Church by sharing their stories, and being a member of The Old Schoolhouse's Star Contributors Team. Visit her website www.writebonnierose.com to explore an ever-expanding historical timeline and collection of stories.
Check out her blog, Exploring with Jake, at http://writebonnierose.wordpress.com/ for the weekly thoughts of Bonnie's favorite character, Jake, who loves exploring, changing the world, and making friends, but who isn't always sure what his gifts really are.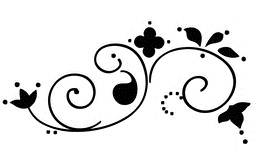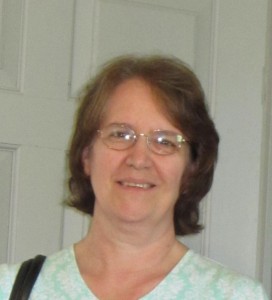 Sharon Hudson is a Christian mother of two adult children and works as a legal secretary. She loves bringing her lifelong passion for learning to SchoolhouseTeachers.com and is responsible for the Schoolhouse Spelling materials on the site..
.
.
.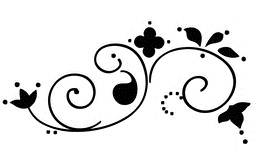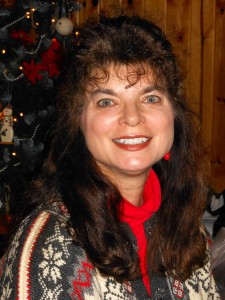 Paula McGrew is a Christian wife, mother, and author whose number one priority is serving Jesus Christ in every area of her life and letting her light shine for Him. Born in North Dakota and raised on the prairie, she is a farm girl at heart.  She, her husband Kevin, and their two sons, Graham and Soren, live on a 10-acre hobby farm in northeastern Minnesota. Their farm is home to Pygmy goats, laying hens, a hive of honey bees, and their hunting dog–an Italian Spinone named Pesto. In her free time, she enjoys writing, gardening, canning and baking from scratch, riding horses, scrapbooking, embroidering, and spending time with her family. You can learn more about her and the books she has published at www.paulalynnmcgrew.com.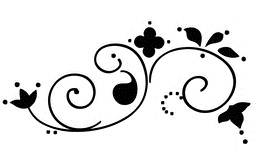 Fiona Miller is trained in architecture but now works from home as an artist and illustrator. You can see some of her work at FionaMiller.net. She has taught young people of all ages and in various settings including church Sunday school classes, after-school art programs, and college-level Art History classes. She is currently contributing to the Everyday Easels: Passport series.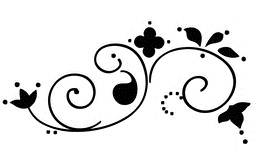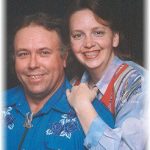 Edwina Moody was born and raised in Sacramento, California, and now lives in Arkansas with her husband, Martin, three sons and two stepsons who are all twenty something, her ten-year-old autistic son, and two grandchildren. She has been married for 16+ years and homeschooling since her son was four. When she isn't homeschooling her youngest son and grandson, she's spending time researching her family tree or helping others research theirs, doing crafts, or reading historical fiction. She is a U.S. Army veteran. While she was a single parent, she earned two associate degrees and a bachelor's degree in social work.
Edwina figured out shortly after beginning to homeschool her son that he was neither a visual nor an auditory learner. He is what is called a kinetic learner, which means that he is a hands-on learner. To help her son learn better she has created her own resource materials. Some of those items were created with the help of a friend.
Some of the items Edwina and her friend have created are available on Currclick.com. Their company is marketed under the name of Learning Tree Games. You can also follow them on their Facebook page by the same name.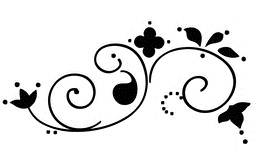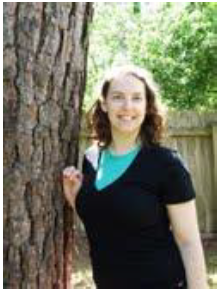 Sharla Orren has a BA in Sociology from Henderson State University. She loves homeschooling her two boys, ages 9 and 5. Her husband is the Youth and Family Minister at their church. She currently has her own blog, www.lookatwhatyouareseeing.com, in which she writes about homeschooling, natural living, homemaking, and time management. She also serves as a storm spotter and data collector for The National Weather Service.
.
*.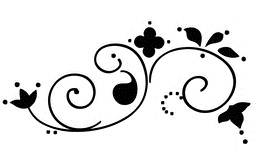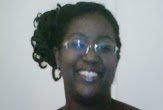 Julie Pierce is a graduate of Yale University with a BA in Sociology and a minor in Spanish. She continued her education with an MBA in Finance with a focus on Organizational Behavior, from Keller Graduate School of Management. She frequently writes and teaches at home, at work, at church, and in her community.
She has written and published newspaper op-eds and has published an anthology of poems, Discord, Disillusionment and Determination. She is an avid blogger at christianmommyblogger.com and mountmom.com. Additionally she is the G+ Manager and Moderator for the Christian Mommy Blogger Community. On MountMom.com, she shares devotionals to help others apply Scriptural truth to their lives and to provide inspiration. On ChristianMommyBlogger.com, she provides tips for other bloggers to help improve their blogs so that they can expand their reach as they bring the message of God.
She teaches in many areas including technical and computer classes in her work place, and she also teaches piano in her community. She volunteers as a teacher in the Children's Church program at her home church. Julie has two daughters who have taught her so much more than she could ever teach them.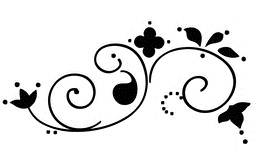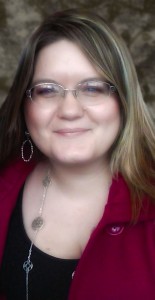 Michelle Pohl is a storyteller who encourages moms to begin Blooming with Joy . . . through every chaotic moment, disappointment, and mess. Her readers keep her motivated to be real with life and laugh at her mistakes. She lives in Missouri, USA, with her husband and homeschools her three daughters. For further encouragement from Michelle you are invited to attend her seminar at the 2014 St. Louis Homeschool Expo or visit her website at www.BloomingWithJoy.com.
Michelle@bloomingwithjoy.com
http://www.facebook.com/bloomingwithjoy

www.twitter.com/BloomingWithJoy
*
.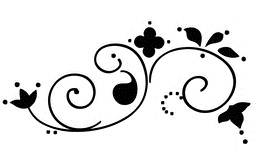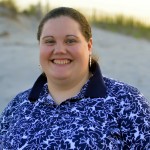 Rachel Ann Rogish resides on an island off the coast of New Jersey where her family is involved in full-time ministry. Homeschooled from kindergarten through high school, Rachel Ann is excited to give back to the mission of quality home education and to promote the reality of a creative ministry lifestyle.
High school and university studies refined Rachel Ann's gifts in writing, drama, art, and music. After her time in university, Rachel Ann is now home in New Jersey; when she is not writing, she is learning the domestic arts, helping in her parent's ministry, exploring the wonders of nature, reading a good book, freelancing for the Cape May County Herald Newspaper, and preparing for the day when she will meet the spouse God has for her.
Immanuel's Veins, a historical fiction novel set during the unsettled 1790s, is her first novel in progress. The tale of a young man's search for place and meaning in the world, Immanuel's Veins dares to ask and answer what liberty truly is in uncertain times and to demonstrate the pursuit of a living, experiential faith in Christ.
Follow her literary journey on Facebook @seagypsyrachelann.
Schoolhouse Contributors who have helped us create wonderful lessons in the past:
.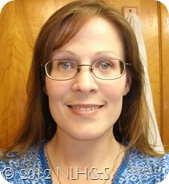 Blossom Barden is a Christian wife of 16+ years and stay-at-home homeschooling mom of two teens.
Besides being a wife, mother, and homeschooler she especially likes to read in her free time—almost any genre (as long as it is wholesome and not a romance). Drawing has always been part of her life, although it seems to happen less and less as the years pass. Recently, writing has become an interest that she is exploring more.
Visit Blossom's blog (http://www.nlfamily.net) to read more about how her day goes—whether it's life in general or the school day—and to read some of the many reviews she posts.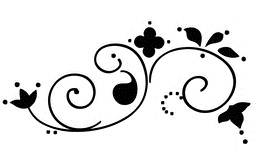 Glenn Dahlem, age 78, lives in Honolulu, Hawaii.  He works as a writer, writing articles on teaching methods, improving writing, coaching sports, and linguistic anthropology.  Previously he worked as a school counselor, later as a public relations counsel. He holds B.S. and Ph.D. degrees from his original hometown school, the University of Wisconsin-Madison. He also has an M.S. degree from Winona State University in Minnesota.
*
*
*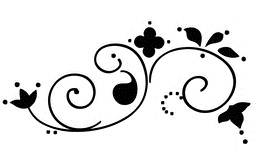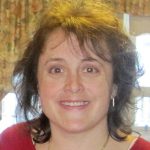 Lisa Boyle and her husband Mike live in suburban Philadelphia, Pennsylvania, with their four children whom they homeschool.
Lisa's background is in Education, having received her bachelor and master degrees from Temple University. She taught in both public and private schools before having her children and also was a school administrator for two years.
Her interests include blogging (you can find her blog at http://our4kiddos.blogspot.com), reading, traveling, homeschooling, making all kinds of crafts, taking lots of photos, and being an active member of their church.
She is a devout Christian and delights in being able to bring her children closer to God everyday.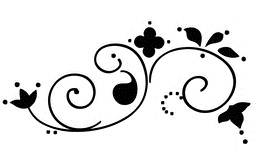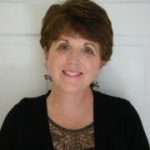 Lisa Duffy loves learning and living for God with her husband and their three teens. The family started homeschooling when their oldest was in kindergarten. Lisa teaches co-op classes twice a week, focusing on writing, literature, history, and faith. She also loves volunteering. Formerly a lawyer and classroom teacher, Lisa says that being a mom is the best job she's ever had.
.
.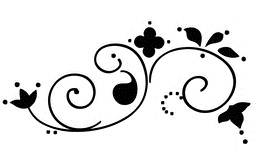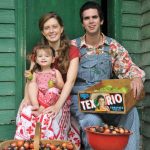 Emilee Gettle is a homeschool graduate who, along with her husband, is homeschooling their daughter. Emilee has a bachelor's degree in Christian Education. She has enjoyed a love of the arts from a very young age and has been designing art and craft projects for over ten years for various print and online publications. You can read more about her latest projects on her blog: www.heirloomgirl.com.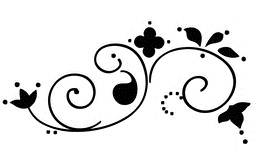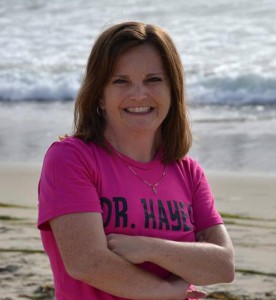 Heather Hayes has been following Jesus since 1991. She lives in Las Vegas, Nevada, with her husband, Ryan, and their six-year-old son, Nehemiah. Ryan and Heather adopted Nehemiah from foster care in 2009.
Heather was homeschooled until going to college and then spent thirteen years working in the public school system as a classroom teacher and guidance counselor. She is now enjoying the role of full-time wife and homeschooling mommy.
Heather holds a doctoral degree in Educational Leadership from University of Phoenix and teaches graduate-level education courses online for Colorado Christian University.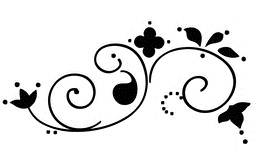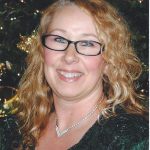 After twelve years of working for the government as a physicist, God blessed Charlene Johnson with three children and the opportunity to stay home with them. They have homeschooled for ten years and will continue as long as the Lord allows. When she's not busy with her homeschool, she also teaches math and science classes at her local Christian homeschool co-op and tutors middle school, high school, and college students. Several years ago she also started her own event planning and catering company, Elegant Experiences..
.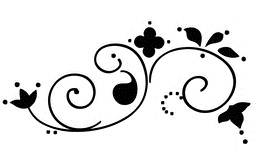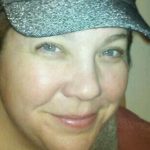 Every month, Inger Koppenhaver worked behind the scenes to bring you an exciting new Ditch the Desk you can do with your family! Inger grew up in a city by the beach in California, but loves living in her small Norman Rockwell kind of town on the prairie in Montana. She is a published author and homeschool mom of four adorable children who also just happens to own a 50's style café with her mother-in-law. You can find out more about Inger at http://hidingthepeas.wordpress.com/ and www.facebook.com/BadlandsCafeMT.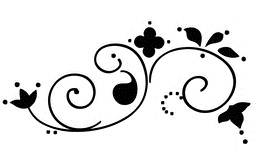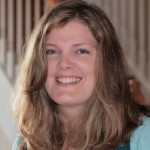 Wendy Woerner, married to her high school sweetheart for more than sixteen years, has homeschooled for several years. You will find her blogging about her life at WendyWoerner.com.
When she's not working, Wendy loves spending time with her family, reading about all forms of homeschooling, and encouraging other moms that they can be successful with homeschooling too!