SchoolhouseTeachers.com Proudly Presents
A CHILDREN'S STORY BOOK WRITING CONTEST
 "Back In Time"
Have you ever wondered what it would be like to see history in person? Have you ever wanted to meet Revolutionary War heroes, see the Roman Empire, or walk in the footsteps of Jesus? Share your ideas of what a journey into history would look like. In a story of no more than 300 words, create your own characters and live out your adventure.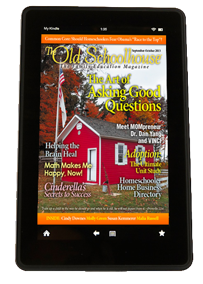 The Grand Prize Winner Wins A Kindle Fire Tablet 
7″ LCD Display, Wi-Fi, 8GB!
And . . . Their Story Becomes A Professionally
Produced Animated Book For All to Enjoy!
 SPONSORED BY

EZTales.com is an award winning interactive website that helps kids discover the joys of learning to read. All children, ages 5-10, are invited to write their very own "Back In Time" story for publication on SchoolhouseTeachers.com. Every story submitted will be published for all to read. The Grand Prize winning story will be produced as an animated book that literally comes to life. And best of all, it is absolutely free for everyone! No subscription is necessary to enter the contest.
Individuals, Groups, Or Classrooms Of Children Can Submit A Story.
OFFICIAL RULES
NO PURCHASE, SUBSCRIPTION, OR PAYMENT IS NECESSARY TO ENTER OR WIN.
1. SPONSOR: EZTales.com, 10924 Grant Road #225, Houston, Texas 77070 (http://www.eztales.com/intro).
2.  RESPONSIBILITY: All legal responsibilities of a contestant under these official rules will be assumed by the contestant's teacher, educator, parent or legal guardian.
3. Story Rules: Stories can be either fiction or nonfiction, and on any subject matter taken from the "Back In Time" story concept above. However, all submissions must be age-appropriate and no more than 300 words. And since every story submitted will be published online in text form, we ask that the teacher, educator, parent, or legal guardian ensure that punctuation and spelling are correct prior to submission. SchoolhouseTeachers.com and Sponsor reserve the right to not accept any story based on spelling, punctuation, or content. Stories may be resubmitted once corrected.
4. LIMITATIONS:  Entries must be the original work of the contestant, must not infringe upon third-party rights, nor previously have won awards, nor have been previously published. Open only to children ages 5-10 years old. Employees of SchoolhouseTeachers.com, the Sponsor, or its parent and affiliated companies are ineligible. SchoolhouseTeachers.com and the Sponsor are not responsible for Entries from persons older than 10 years of age, or for inaccurate, fraudulent, incomplete, stolen, lost, illegible, or late entries, each of which will be disqualified. Books may be written by individual authors or in collaboration with friends or classmates, but all participants must be 10 years of age or younger. Void where prohibited or restricted by law, and subject to all federal, state, and local laws and regulations.
5. PRIZES: Grand Prize Winner: Publication of the winning entry as a read-aloud animated book will be posted on SchoolhouseTeachers.com and on EZTales.com. The Grand Prize winner will also receive a Kindle Fire Tablet, 7″ LCD Display, Wi-Fi, 8GB from SchoolhouseTeachers.com.
6. PROCEDURES: Contest begins on September 30, 2013, and ends at midnight December 31, 2013. NOTE: We have extended the contest deadline by one month; our entries have been pouring in!
The Grand Prize winner will be chosen by SchoolhouseTeachers.com and their affiliate website staff, their audience, and their Facebook fans. The Grand Prize winner will be announced on the SchoolhouseTeachers.com website and their affiliate websites within 31 days of the end of the contest (December 31) and the Grand Prize-winning book will be produced as a professional read-aloud animated book within 30 days of choosing the Grand Prize winner.
7. CONDITIONS: By entering this Contest, each contestant agrees that: [1] teacher, educator, parent, or legal guardian of contestant will be bound by the Rules and the SchoolhouseTeachers.com decisions; [2] the Entry will not be acknowledged or returned; [3] neither SchoolhouseTeachers.com nor any of its officers, directors, shareholders, employees, agents, or representatives are responsible for claims, injuries, losses, or damages of any kind resulting, in whole or in part, directly or indirectly, from the awarding, delivery, acceptance, use, misuse, possession, loss, or misdirection of any prize or participation in this Contest or in any activity related thereto.
8. THE OLD SCHOOLHOUSE® MAGAZINE Conditions:
SchoolhouseTeachers.com is a division of The Old Schoolhouse® Magazine and thus under its provisions and statutes. All contests sponsored by The Old Schoolhouse® Magazine ("Contests") are subject to the terms of these Company Contest Rules ("Rules"), additional rules, instructions, and guidelines published in connection with a specific Contest ("Contest-Specific Rules") and applicable law. Entrants are directed to read the entire The Old Schoolhouse® Magazine Contest rules at the following site; Contest entrance states that participant(s) abide by all Contest rules stated at this site: http://schoolhouseteachers.com/2013/09/story-contest-rules/
9.  PRIZE ACCEPTANCE:  By accepting a prize, each prizewinner irrevocably assigns and transfers its rights to SchoolhouseTeachers.com and Sponsor for the Prize-Winning animated book, including, without limitation, all copyrights. Additionally, each prizewinner grants to SchoolhouseTeachers.com and Sponsor and assigns the right to publish, use, adapt, edit, and/or modify such Prize-Winning Entry in any way and in any and all media, without limitation, and without consideration to contestant. The Old Schoolhouse® Magazine, SchoolhouseTeachers.com, and EZTales.com accept no liabilities for the operation and or malfunction of the Kindle Fire Tablet prize.
10. ENTRY: Contestants must enter their story on the story submission page. Please click on Enter Contest below to go to the submission page.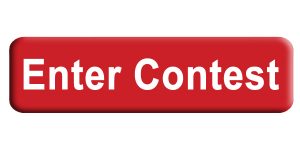 No other entries will be accepted. All correspondence regarding stories and contest will be by email, so a valid email is essential for entering the contest and receiving notices regarding the contest. It is also essential to include title of story so that your child's story can be searched for on the submitted and approved story page.