The SchoolhouseTeachers.com Team
Julie Ott – Director of Customer Relations
Julie is a veteran homeschool mom, having taught their four children from preschool through high school over the last 25 years, and she loves helping our TOS customers on their homeschooling journey as well. If you've ever asked a question of our staff–by email, phone, or chat–there's a good chance you've spoken with Julie! Julie also enjoys sewing, baking bread, and gardening with her husband.
---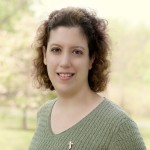 Bonnie Rose Hudson – Executive Editor
Bonnie Rose Hudson works as the Executive Editor of SchoolhouseTeachers.com, the curriculum site of The Old Schoolhouse Magazine®. Her heart's desire is for every child to feel the love of God and know how special they are to Him. She would love for you to stop by her author's blog WriteBonnieRose.com for resources to help teach your children about missions and the persecuted Church, free history and writing printables, and to discover how you can write for the homeschool market.
---
Kristen Hamilton – Executive Assistant Manager
Kristen and her husband, Kevin, have been home-educating their five children since their eldest's birth in 1998. Kristen is Executive Assistant Manager of TOS Magazine's SchoolhouseTeachers.com. A curriculum junkie, Kristen blogs about her homeschool experiences at Sunrise to Sunset. She also enjoys reading, crochet, and hiking with her family in her limited free time. Kristen loves to talk about homeschooling, and is thrilled to be working at SchoolhouseTeachers.com, providing educational resources and support for homeschoolers everywhere.
---
Tammie Bairen – Assistant Executive Editor 
Tammie lives in St. Augustine, Florida, with her husband, John, and their three children—two are still homeschooling their way through high school, and the other has graduated. Joining the team in 2013, she is currently an editor and a writer with TOS and SchoolhouseTeachers.com. She is also an acquisitions editor for a small publishing company. She loves to learn as much as she loves to teach and enjoys creating curricula for her co-op. When she finds the time, her hobbies include cross-stitching, woodworking, reading historical fiction, and working on her novel.
---
 Leah Walton – Schoolhouse Writers Manager
Leah is a homeschool graduate and the second-oldest of six children. She loved her homeschooling experience and wants to help others on their homeschooling journey to make it as enjoyable as her own adventure. Leah lives with her parents and four younger siblings on forty acres of family land. She enjoys being outside with her horses, as well as reading, crocheting, baking, and doing anything with her family!
---
Crystal Marcum – Marketing Administrator
Crystal Marcum is a wife, and a mom to three beautiful children. She has nearly twenty years of experience in education as a teacher, curriculum specialist, assistant principal, and principal, has homeschooled for three years, which she considers her most important role. Crystal loves to see children love learning and thrive in an environment where parents can "Train up a child in the way he should go, even when he is old he will not depart from it" Proverbs 22:6, ESV. She firmly believes that homeschooling is a blessing, and during the year, Crystal remembers to "plant with the harvest in mind." Giving children the basic foundations they need will payoff tenfold.