The 2019/2020 Planners will be released in early June! We'll update this page as soon as they're available.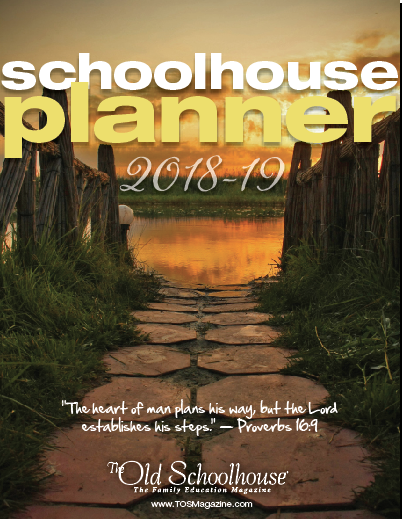 2018-2019 Schoolhouse Planner
"Simplify your life with the 2018-2019 Schoolhouse Digital Planner. Inside you'll find all the forms you've ever wanted to organize home and school. Take a look:
Helpful articles written by homeschooling experts like Jeannie Fulbright, Kim Kautzer, Dr. Mary Hood, and Cindy Wiggers, as well as homeschooling parents just like you.
Interactive calendars, planning pages, field trip logs, and transcripts.
Notebooking and Lapbook resources
Must-have lists, including common Greek and Latin roots, books of the Bible, grammar and spelling rules, a periodic table of the elements, U.S. Presidents and more!
Helpful household forms such as chore charts, grocery lists, and meal-planning charts.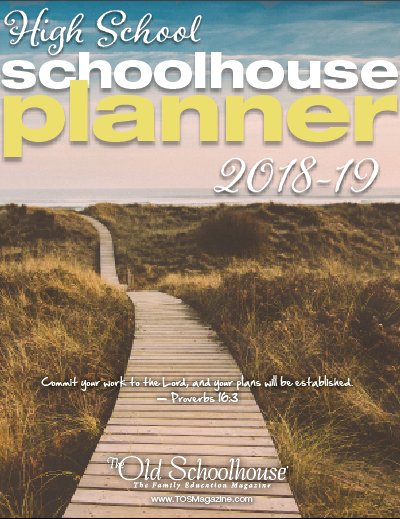 High School Schoolhouse Planner
Prepare your high schooler for life after homeschool. Develop time management and organization skills with the downloadable 2018-2019 High School Schoolhouse Digital Planner. Inside your high schooler will find over 380 pages that include:
Encouraging articles written by homeschool graduates, as well as expertly written articles to help with setting goals, hands on science and starting a micro business.
Calendar and planning pages, record-keeping forms, transcripts, and forms for goal planning and objectives.
 A guide for planning a high school course of study.
 A college checklist, forms for tracking scholarship information, and for exploring career ideas.
Academic forms to assist with current events, research papers, science labs, and field trips.
 Logs for tracking community service, discipleship, Bible memorization, and independent study.
Much, much more!
Your 9th to 12th grader will gain a lifetime of organizational skills with the 2018-2019 High School Schoolhouse Planner.