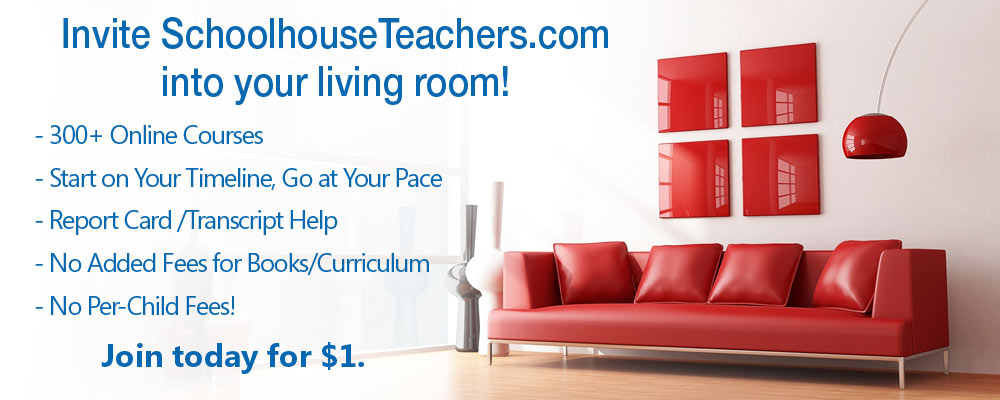 Which homeschooling courses do you need this year for each of your students?  Open up the new Scope and Sequence to find 300 self-paced course options for your child's age or grade. One low monthly fee of $12.95 includes as many courses as the family desires. 150 teachers. No added textbook fees. No limits on classes.
*
What's New? A COMPLETE preschool curriculum. Check out the Preschool Playground.



Point, Click, Teach!
No contracts! Cancel anytime.
One monthly price for the entire family. All course materials are included.
.
"SchoolhouseTeachers.com was a God find! Couldn't ask for a better variety of classes for all ages and grades. It's extremely affordable. Very easy to find what I'm looking for. Customer service is superb! And it's for the parents, also. They offer classes, e-books, information and helpful magazines… And that's just a drop in the bucket! They're constantly adding more classes and making things as easy as pie for every family. Give them a try, you really have nothing to lose…!" – Elizabeth Diane Black, NC