Welcome!
We now have animated books—and a storybook-writing contest! We've extended the story contest entry to

December 31!

Watch our video, just below. For details on the contest, go here. Read the approved stories—more than 200 have been submitted!—here. 
Do you want to
make home education

F-U-N
and
ENGAGING
for your children, and
readily
accessible
for you?  Are you looking for
curriculum to
fit
individual learning styles or grade levels?
SchoolhouseTeachers.com provides the flexibility and options you are looking for!
 * * * * *
Here for the New School Year . . . New courses every month this fall—see below!
Debuting Monday, December 2—the first week is now posted: Classical Archaeology, with Regan Barr of the Lukeion Project (www.lukeion.org). Regan will take you to some of the most fascinating spots in the world. Learn ancient history through dig sites, the Bible, and other historical sources—and see how it all comes together!
Debuted November 1: Geology: Take the first of several multi-week courses with the popular Patrick Nurre of Northwest Treasures. November 1 kicks off a 16-week section on Rocks and Minerals. Also new in November: Home Economics with Heather Leach!
Debuted October 1: Family Nutrition; French: Year 2, with Greg Shone of FrenchEssentials.com; Homegrown Preschool; Photography; and the Tinkers' Club*—explore and invent with worldwide explorer and author, Ed Sobey.
Debuted September 3: Beth Gorden helps moms of young ones with Sensory Learning for Toddlers; Marla Schultz teaches Literature Kits, which incorporates material for early elementary through early middle school; Carol Henderson is our new Spanish teacher; Anna Crisostomo, Chemistry Teacher on our site, offers a new fall course, understanding the Scientific Method; and Evonne Mandella has plenty of instruction and fun with Experience Videomaking (experience Evonne's first video—just below).
Returning mid-September: Studio Art for Teens, with Sharon Jeffus. Sharon has five new fall lessons posted, including "Stripes in the Jungle," "Seascapes," and "Thanksgiving Turkeys in Different Settings."
New Fall Lineup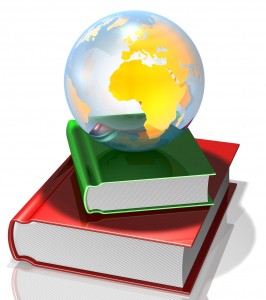 * * * * *
We now feature Jason Lindsey and his Hooked On Science projects every Wednesday!
 * * * * *
There is so much to explore! Go on a virtual tour of Asia and explore Australia, learn the science behind soap, discover historic heroes, understand the economics of football, and uncover fallacies. SchoolhouseTeachers.com has a variety of classes to help you make learning exciting!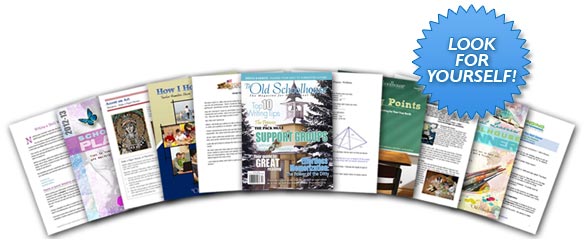 Try your first month's subscription with SchoolhouseTeachers.com for just $3! After that, just $12.95 per month is all you pay for the ease of choosing the ready-to-go, unlimited "classes" and lesson plans made convenient for your family's homeschool day. Or, take 10 percent off and buy an entire year for $139! Price includes all available teacher interaction and lessons, hundreds of e-books, our Schoolhouse Planners, and other downloadable teaching and learning products. Remember, you don't need a membership for each child; one membership serves your entire family!

We offer 

DAILY checklists

for every subject on our site for your child's age group, and a second sheet for all other courses you are teaching. Go here for detailed checklists.
 What's New in our lessons this week? Get the LATEST UPDATE here. We add new courses every month!
 .
DON'T WAIT! JOIN TODAY to start selecting from creative and innovative lessons that will best fit your homeschooling needs! Miss a month? Our teachers' lessons and many of our Daily Unit studies stay archived on the site for our members for several months and beyond.

Point, Click, Teach!