Welcome!
Do you want to make home education F-U-N and ENGAGING for your children, and readily accessible for you?  Are you looking for curriculum to fit individual learning styles or grade levels?
SchoolhouseTeachers.com provides the flexibility and options you are looking for!
With 36 Schoolhouse Teacher-Led Subjects and 19 Daily Unit Studies presented via teaching videos, ongoing lesson plans, worksheets, lapbooks, writing prompts, and other assignments, you have multiple options to choose from! Students can also interact personally with the Teachers by asking them questions and gaining feedback.
 * * * * *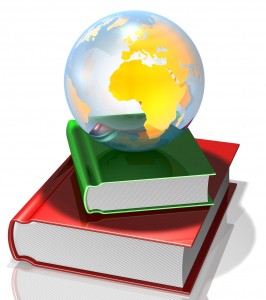 New, and now posted for May: Amy Puetz kicks off a new class: Beginning Sewing: Historical Costumes. If you are interested in teaching sewing to your daughter, these are the lessons to take!
New Teacher-led courses and content from April: Geography: Around the World with Tyler and Maggie Hogan; Charlotte Mason Homeschooling: Add a Charlotte Mason touch to your homeschool with Cindy West; and Social Justice with the author of Young Heroes Academy: Abolish Slavery Edition, Kurt Hoffman. New from March: Chemistry for middle school and high school with Anna Crisostomo; Keyboarding with David Kimball; and Hands-on Hebrew with Evonne Mandella, for the entire family.
Check out our Student Art Gallery inside the Studio Art for Teens class! Rachel Fetting, 17, is our featured teen artist for the first half of May. (She's our fifth student artist featured; all work is archived!) And a brand new Studio Art for Teens lesson is posted: Learn from Sharon Jeffus's "Balance in Your Artwork."
 * * * * *
There is so much to explore! Go on a virtual tour of Asia and explore Australia, learn the science behind soap, discover historic heroes, understand the economics of football, and uncover fallacies. SchoolhouseTeachers.com has a variety of classes to help you make learning exciting!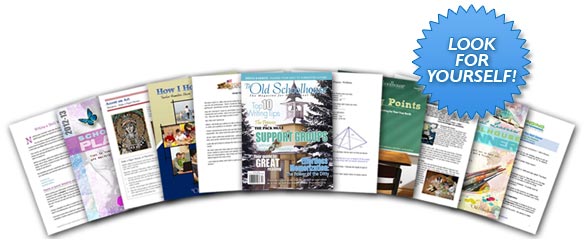 Try your first month's subscription with SchoolhouseTeachers.com for just $3! After that, just $12.95 per month is all you pay for the ease of choosing the ready-to-go, unlimited "classes" and lesson plans made convenient for your family's homeschool day. Or, take 10 percent off and buy an entire year for $139! Price includes all available teacher interaction and lessons, hundreds of e-books, our Schoolhouse Planners, and other downloadable teaching and learning products. Remember, you don't need a membership for each child; one membership serves your entire family!

NEW this month:

DAILY checklists

for every subject on our site for your child's age group, and a second sheet for all other courses you are teaching. Go here for detailed checklists.
 What's New in our lessons this week? Get the LATEST UPDATE here—including a snapshot of our exciting new courses that debuted March 1 and April 1. We add new courses every month!
 .
DON'T WAIT! JOIN TODAY to start selecting from creative and innovative lessons that will best fit your homeschooling needs! Miss a month? Our teachers' lessons and many of our Daily Unit studies stay archived on the site for our members for several months and beyond.

Point, Click, Teach!