Lisa Duffy
We hope you enjoyed Lisa Duffy's five-week Elementary Literature Kit on Pagoo; please feel free to review or repeat this material. SchoolhouseTeachers.com is planning more elementary-aged literature courses shortly after January 1, 2013. – Ed.
Welcome to the Elementary Literature Kits course on SchoolhouseTeachers.com
Welcome to Elementary Lit Kits! My hope with these on-going project pages is to enrich your reading time with your children, to expand their horizons and their learning, and to encourage their love of literature. Check back regularly for new installments, including work pages and creative cross-curricula activities based on well-loved children's literature selections. You provide the kids and the comfortable setting; Lit Kits will provide a selection of activities to build skills in critical thinking, language arts, science, history, public speaking, math, art, and Bible.
When I was a classroom teacher years ago, "Book Time" was my students' favorite learning zone during the day. I read aloud, the kids listened intently, and a wealth of book-related discussion and activities ensued. When I later started teaching my own precious preschoolers at home, literature was a natural place to begin, and literature has always been part of my family's home-based education. When we look back over our homeschool journey together, some of our fond memories are of special vacations; many more are of time spent together with special books. The Lit Kit activities and suggestions you'll find here are extensions of ideas and projects I've used in my classrooms, co-ops, and living room. Please pick and choose those activities that will suit your family's interests and needs.
I suggest that you read the literature selection aloud to your children, no matter how old they are. I'll discuss some research that addresses the value of reading aloud in next month's intro session, but for now, please read to your kids if you can. If you have older children who question that approach, you might want to let them know that high school teachers read to their classes, adults read aloud to each other, and research shows that listening to books and stories is highly beneficial. This intro page will cover other topics of interest to parents studying literature with their children in upcoming months. These include: ideas to help restless kids stay focused during read-alouds; the value of author studies; methods of encouraging reluctant readers and writers; statistics, rationale, and personal experience with DEAR (Drop Everything and Read); creating a read-aloud portfolio, and more.
The lessons and activities in this series will be based on a different piece of children's literature each month. You'll find a new Lit Kit of activities and ideas posted each week. The suggestions will be categorized by subject area and correspond with certain chapters of the book we're covering, but many of the activities can be easily adapted and applied to other chapters, and even to other books.
There are so many benefits to enjoying literature with your young children! Let's get started on this journey together!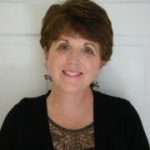 Lisa Duffy has been serving the homeschool community as a teacher, mentor, and curriculum developer since she and her husband began their own homeschool journey 16 years ago. Lisa's educational background includes a BA in Psychology, a JD in Law, and an M.Ed in Education. She worked in each of these professions before having children, and has used skills from each in her career as a homeschool mom. As a certified teacher, Lisa has taught in public, private, and church schools. She is known for her creative teaching style, engaging lessons, and her respect for students. In addition to teaching, Lisa enjoys volunteering, writing, storytelling, and sharing her love of learning.