Decorated Sugar Cookies
by Lisa Mcclanahan

2 Dozen of your favorite sugar cookies
1 Cup powdered sugar
1 Tablespoon milk
1 Tablespoon corn syrup
Food coloring

Mix powdered sugar and milk until combined.
Add in corn syrup and stir.
Color icing as desired.
Outline cookies with icing in a decorator bag, using tip #2, 3, or 4. If you don't have a decorator bag, you may use a zipper baggie by snipping a very small hole in the baggie's bottom corner.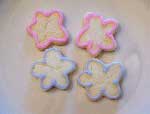 Thin icing with more corn syrup. Use this thinner icing to fill in tops of cookies. The icing should flow across the cookie.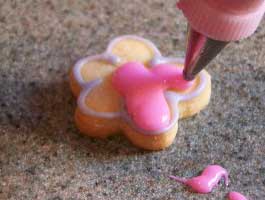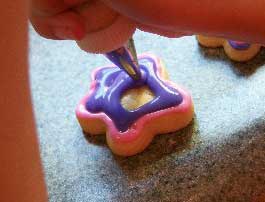 Let cookies set until dry.