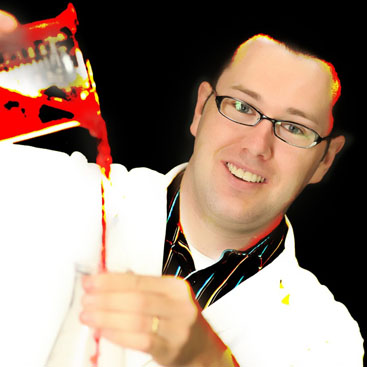 Jason Lindsey
Crystal Calhoun
Lesson Designer
Jason Lindsey is an award-winning science educator. Jason studied science and journalism at Western Kentucky University where he earned a Bachelor of Science degree. At WKU, Jason focused on general science with an emphasis in meteorology and climatology. Jason has worked diligently for more than ten years to take science beyond the classroom window. Each year he performs hands-on science experiments at hundreds of schools and community events throughout the United States. His hands-on, kid-friendly science classes are offered throughout the year and have helped hook thousands of kids on science.
Jason previously worked as a chief meteorologist, backpack journalist, science reporter, and webmaster at WKAG-TV, WBKO-TV, KGWN-TV, and KFVS-TV. Jason now produces and hosts a hands-on science segment that airs on television stations across the nation. Jason has earned many awards for his science efforts.
Be sure to check out his website and find more great materials.
More Info