Meet Our Teachers
Ongoing Courses
-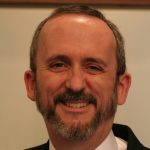 Bob Hazen does a lot of things with mathematics! He is a homeschooling father of two boys (both now out of college), popular speaker for Twin Cities (MN) homeschool groups on "Math Games to Supplement Any Math Curriculum" , a licensed math teacher beginning his 27th year of teaching math, the holder of several college adjunct faculty positions, a former elementary math columnist for a national homeschool magazine, an invited speaker at national and state math education conferences, a specialized trainer for K-6 teachers on how to better prepare students for the algebra, and the founder of two Twin Cities-based math endeavors—SAI: the Summer Algebra Institute for Kids, and AFB: Algebra For Breakfast. SAI (www.AlgebraForKids.com) is a week-long, half-day math enrichment program in which substantive, memorable algebra is taught to students as young as 3rd grade. AFB (AlgebraForBreakfast.com) is an online anytime video version of SAI. AFB makes SAI and algebra more easily accessible to kids across the country and around the world.
---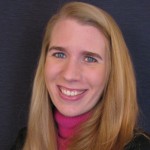 Amy Puetz is a homeschool graduate and a self-taught historian. Her publishing company, Golden Prairie Press, publishes books and other resources related to history. Her history curriculum, Heroes and Heroines of the Past: American History, incorporates using all five senses to learn history. She especially loves to dig for little-known stories that show God's providential hand. "History at its best," is her motto, and she loves to bring history to life for others.
---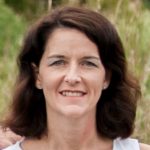 Dr. Sonya Brouillette is a wife, homeschooling mom of three great children, a practicing mixed animal veterinarian, and a science teacher with Landry Academy online (landryacademy.com). A graduate of Louisiana State University School of Veterinary Medicine, she enjoys raising 4-H livestock animals with her husband and children. They show and raise Jersey cattle, English Orpingtons (chickens), and several breeds of swine. She has a deep love of life science and enjoys sharing this exciting world with her students.
---

Tammie Bairen has a love for learning. She enjoys doing research to find out new things and sharing that information with anyone who might be interested. She attributes this love of learning to being a homeschooling mom. She and her husband of 20+ years are in their 12th year of homeschooling. Tammie has been teaching co-op classes for eight years and has put together her own curricula for many of them, as well as two classes that were taught by others. She has been writing for SchoolhouseTeachers.com for nearly two years and is also an editorial assistant. When she is able to find some free time, she enjoys reading and traveling.
---

Brenda Ellis, author and illustrator, has over twenty-five years of experience in all aspects of teaching K-12 art. She is an honors graduate of the Kansas City Art Institute, where she met her husband, Daniel, who is also an artist. They homeschooled their three children, now graduates, while developing the award-winning ARTistic Pursuits art curriculum for homeschoolers, founded in 1999. Brenda believes that every child can understand the concepts of art and enjoy the process of putting ideas and visual images on paper. She's committed to helping children become visually aware of the wonderful world they live in, and be able to work in creative ways within it. You can see how instruction in creativity, art history, art appreciation, and technique come together on the pages of her books for Preschool through High School levels at www.artisticpursuits.com. Enjoy a video overview of her curriculum here.
---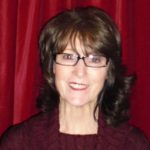 Sandra has taught Deaf Education and Interpreting for more than 40 years and worked as an interpreter while earning a BA in Education from California Baptist University and a Masters in Deaf Education from Cal State University, Northridge. In 1982 she received a CSC (Comprehensive Skills Certificate) from the National Registry of Interpreters for the Deaf. In 2010 she qualified for a certificate in Educational Interpreting (EIPA). Sandra has taught American Sign Language at the high school and college levels as well as in the community. She has taught ASL interpreting at the university and graduate levels.
While director of a Deaf Education Program at Stockdale Christian School in Bakersfield, Calif., Sandra founded a nonprofit organization, Color of Language, to develop materials to aid in teaching Deaf children and to assist parents and families to effectively communicate with their Deaf family members. She recently retired from the staff interpreter position at Cal State, Bakersfield and is excited to now be teaching the first ASL course offered on SchoolhouseTeachers.com.
---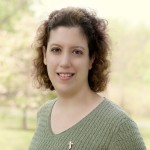 Bonnie Rose Hudson lives in central Pennsylvania with her mother and sister and works as an administrative assistant. Along with spending time with her family and writing, making kids smile is her favorite thing. Her heart's desire is for every child to feel the love of God and know how special they are to him. She loves being a member of The Old Schoolhouse ® Magazine's  Star Contributors Team and working as an editor and writer for SchoolhouseTeachers.com. At TOS, she found a place where her love of God and history combine with her love of writing to bring encouraging, educational, and entertaining material to students and their families. She would love for you to stop by her website at http://www.writebonnierose.com/.  You can also meet the star of her children's series at Exploring with Jake (http://writebonnierose.wordpress.com/) and share Jake's adventures and struggles.
---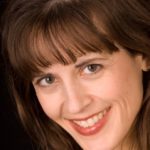 Cheri Blomquist is the writer and teacher of The Denim Beret writing courses, an online program for teens who want to become excellent writers. She has a degree in English education and has served the homeschool community as a teacher and tutor since 2006. She was also blessed to homeschool her own children for eight years. Cheri is also a freelance writer. Her work has been published in various small magazines, and she has also written on assignment for an educational product developer. Someday she hopes to fulfill her lifelong dream of writing children's books. She lives at the southern edge of the Denver metro area with her husband and five children.
---
Ruth Sundeen graduated from Evangel University in May of 1982 with a Bachelor of Science degree in Biology (pre-med emphasis, minor in chemistry). After moving to Louisiana and upon becoming a mother, she operated a home-based business for 17 years while homeschooling her two children.
When her oldest child reached high school age, she began teaching science to her son and other local, home-educated students. She has taught Biology, Chemistry, Physics and Anatomy, and Physiology for 16 years. She averages more than 50 students each year.
Ruth is passionate about teaching science from a special creation standpoint, and she wants all of her students to come away from her classes with a love of science, a strong grasp of the extensive scientific evidence to support special creation, and the conviction that they can make a difference in the world we live in. She lives in Abita Springs, Louisiana, with her wonderful husband, Larry.
---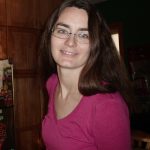 Julie Polanco has been homeschooling her four amazing children for eleven years. She is a trained Master Herbalist, aromatherapist, and avid gardener who has had a passion for plants since she was a little girl. She has been published in many journals and websites and is the author of Finding Joy: A Christian's Journey to an Unschooled Life, available in popular online bookstores. She is currently working on her second book, The Purpose of Plants, to bring glory to God as the Creator of everything green and lovely. She is enrolled in a botanical illustrator certificate program at Morton Arboretum. You can catch her occasional posts on her blog, http://www.botanymomma.com/.
---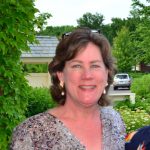 Rosemarie Pagano is a writer excited about science and making complex subjects easy to understand. Her character, Robin Bird Worm Whisperer, adds a bit of humor and isn't afraid to get dirty as she takes students on fascinating scientific journeys called "Worm Missions." Her writing credits include magazine articles, press releases and blog posts.
Rosemarie is passionate about education and can't stop talking about children's books. Blue gel pens, colored pencils, graph paper, and a box of sixty-four stubby crayons (periwinkle is her favorite) are a few of Rosemarie's favorite things. Rosemarie lives in northern Illinois with her husband Rosario and their two dogs.
---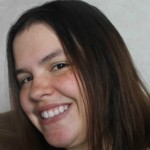 Brittney Jordan is a homeschooling mom to two adventurous boys and a sweet little girl, and she is happily married to her best friend. Her education and background are in business and banking, but she left that all behind to dive into the world of homeschooling. Brittney was homeschooled in high school herself, and especially enjoys sharing literature and nature study with her children. When not spending time with her family, you can find Brittney reading, shopping for bargains, or blogging about her family and homeschooling adventures at Mom's Heart.
---
Joey Hajda has had a love of science since he was a boy. His initial career choice was veterinary medicine, but after receiving his veterinary degree, he discovered that he loved teaching as much as he loved science. Consequently, he got a degree in education. His teaching career has now spanned almost 25 years and has included public school, community college, and homeschooled students—including his own ten children. He and his wife, Lisa, in addition to homeschooling their children, wrote Friendly Chemistry: A Guide to Learning Basic Chemistry. They enjoy sharing their enthusiasm for science with fellow homeschoolers.
For additional information regarding Friendly Chemistry, please visit www.friendlychemistry.com or find us on Facebook.
---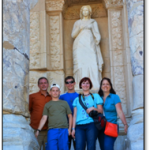 Regan Barr is an archaeologist, educator, published author, and homeschool parent. Besides excavations in Jordan and Greece, his three years on the excavation team at ancient Troy give him unique experience in the Classical world. Regan's graduate studies include New Testament, Classical Archaeology, Classical Greek, and Ancient History. Regan and his wife Amy cofounded The Lukeion Project, which brings expertly taught Classical studies to learners on six continents via live, online webinars.
Regan teaches Ancient Greek, Greek History, Word Roots, Grammar, Research Writing, and a variety of workshops dealing with archaeological and ancient world topics. Regan co-leads Lukeion Family Expeditions to the Mediterranean each May (Italy, Greece & Turkey).
All photos in this lesson unit are by the author.
---
Chris Yust is 15-plus-year software engineering professional and homeschool dad to two boys. After finding little homeschool support available for computer science students, Chris and his wife Andrea created Homeschool Programming, Inc. and have co-written more than six introductory computer programming textbooks for kids and teens. Chris and Andrea are passionate about making technical subjects fun for kids and increasing awareness of computer science as a high-paying, in-demand job in this digital age! Chris has a Master's degree in Electrical Engineering from the University of Florida and lives in the Atlanta, Georgia area.
For more information on self-study curriculum for Java, C#, Visual Basic, HTML  / web design, and Android app development, please visit www.HomeschoolProgramming.com
---
Kevin Mark Smith is an allied attorney with the Alliance Defending Freedom in Wichita, Kansas, where he lives with his wife and three daughters. He writes often on the law, homeschooling, and issues of importance to Christians, families, and conservatives on www.kevinmarksmith.com.
---
Over the years, God rewrote Carrie's dreams from becoming an accountant to being a stay-at-home mom and writer. She started by writing weekly devotions online before a mentor at the Christian Writer's Guild encouraged her to try fiction. To learn more about Carrie and her writing, visit CarrieDaws.com. After almost ten years in the military, Carrie's husband medically retired, and her family, including three children, now lives in Virginia. Besides writing, she stays busy homeschooling, keeping up with her extended family and friends, and volunteering within military ministries.
---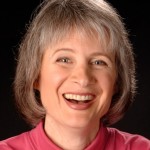 Cathy Diez-Luckie, publisher at Figures In Motion, is thankful for being able to educate her three children at home and loves to study history and literature along with them. With training in art and a graduate degree in chemical engineering, her diverse background includes researching polymeric materials, directing manufacturing at a medical device company, and illustrating children's books for a publisher in New York. Her award-winning children's book series (Famous Figures) integrates art and history and engages children with hands-on activities and movable action figures as they learn about the great leaders of the past.
---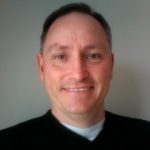 Greg Shone holds a BA History, a BA French, and is a certified teacher. He started his teaching career as a French teacher in both public and Christian schools and later combined his love for History and French by teaching French and Social Studies in a French immersion school. His relationship with the homeschool community began in 1994 as a private French tutor and culminated in August 2012 with the launch of French Essentials, a downloadable French program for the homeschool. He and his wife, also a teacher and coauthor of French Essentials, have two children and have live in beautiful, historic Quebec City.
For additional info regarding learning French with French Essentials, please visit us at www.frenchessentials.com.
---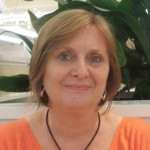 Teresa Evans has been a classroom teacher in Australia for more than 20 years. She has two adult children and lives in a coastal area of Queensland, Australia with her husband. Teresa says her favorite subjects to teach have always been math and phonics. For many years, she used games in these areas to make learning fun and interesting for her students. She enjoyed creating her own games and resources for her classroom, and then in 2004 started sharing her games online for teachers, homeschoolers, and parents to use with children. For Teresa, the ultimate compliment is to see children completely engrossed in playing one of her math games and using their math skills while playing—but not even realizing that they are "doing math."
---
Patrick Nurre was in the second grade when he discovered his first big find—a large dinosaur bone in the alley behind his house! That was the beginning of a lifelong love with geology and earth science. He is a popular speaker at homeschool and church conventions on geology, the Flood, and creation/evolution. He teaches numerous private and homeschool classes in the Seattle, Washington area, in addition to leading field trips to Mt. St. Helens, Mt. Rainier, and annual family trips to Yellowstone National Park.
Patrick is the owner and vision behind Northwest Treasures, a business devoted to high quality geology curricula and kits and samples, from a young earth perspective. He believes that a well-founded faith needs to be solid in this vital area of science. His classes are taught from a young earth view.
Patrick and his wife live in the Bothell, Washington area. For additional resources in geology, see his web site at NorthwestRockAndFossil.com.
---
Sharon Gibson is the founder of Homeschool Legacy and author of Once-a-Week Unit Studies. A seventeen-year homeschool veteran Sharon enjoys sharing her joy of homeschooling with others.
A firm believer that learning and homeschooling can and should be fun, Sharon writes Once-a-Week Unit Studies so that others can enjoy the benefits of creative and engaged learning without the prep-work typically associated with unit studies.
Sharon also enjoys sharing with scouts the added benefits her Once-a-Week Unit Studies provide them, as she guides them through merit badge requirements and weaves them seamlessly into their unit study assignments. Visit her at homeschoollegacy.com/.
---
Heather Leach was born and raised in Indiana. Mother of four, wife to one, lover of God and coffee. Her background in childcare and love of organization helps with her homeschool and church activities. When she is not teaching, writing, or taking care of her home, Heather enjoys gardening, taking care of the family farm, reading Jane Austen novels, and hanging out with friends. You can find Heather on her website The Homemakers Journal for more homemaking tips, recipes, and homeschooling ideas.
---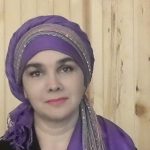 Lisa Barthuly lives in the mountains of the American Redoubt with her mountain man husband, amazing children, a few dogs, and a menagerie of farm animals. She is a Follower of Yeshua, Torah Lover, Helpmeet, and Mama! She enjoys a simple, home-centered life built on God's foundations, studying Scripture, homeschooling, scratch baking, cooking, canning, candle making, and gardening. She's the family herbalist, enjoys rich coffee and cream, reading, and loves a round of competitive target practice!
Visit Lisa at "Homestead on the Web" at www.HomesteadOriginals.com. You can visit her blog at www.HomesteadOriginals.com/blog, and check out her other titles available at her website and on Amazon.com.
---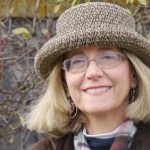 Dr. Carol Reynolds weaves energy, humor, and history into everything she does. After a career as a professor at Southern Methodist University, Dallas, "Professor Carol" and husband Hank moved to a ranch and began creating Fine Arts courses for students and adults.  Her unprecedented Discovering Music: 300 Years of Interaction in Western Music, Arts, History, & Culture and Exploring America's Musical Heritage reaches across the world. She followed that with online courses in History of Early Sacred Music, Imperial Russia, and America's Artistic Legacy. A pianist and organist, she is a popular speaker or performer in the Van Cliburn Series, The Dallas Symphony, opera companies, and museums. She works frequently in Eastern Europe and Russia as Study Leader for The Smithsonian.
---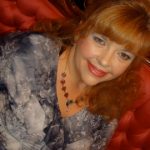 Dana Susan Beasley is publisher/principal of AngelArts, a creative arts agency and publishing house. While Dana's expertise is in graphic arts, writing, publishing, and music, she also is a homeschooling mother devoted to working at home. She is the author of an entrepreneurial homeschooling curriculum for families. Her desire is that AngelArts, and her work, be a vehicle for God's glory. She is married to her husband, Travis, and helps him with marketing his architectural business.
---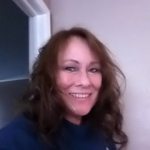 Kimm Bellotto and Niki McNeil met through an online homeschool group. While chatting, they discovered they both loved lapbooks and were looking for an easier way for homeschooling moms to pull together the necessary items for a lapbook. Those chats soon became a business plan, and the two ladies quietly "set-up shop" on the web, becoming the first company to sell ready-to-use lapbook kits. With Niki's innovative ideas and Kimm's creative graphics abilities, the two moms published their first unit, titled "Plants," in November 2002. Two years later, talented writer/researcher Katie Kubesh joined the team and the company came into full bloom.  In the Hands of a Child wants to make hands-on learning easy and readily attainable for every child and for every mom!  With over 400 lapbook titles to choose from and a growing line of notebooking units, they offer something for everyone regardless of age or ability.
---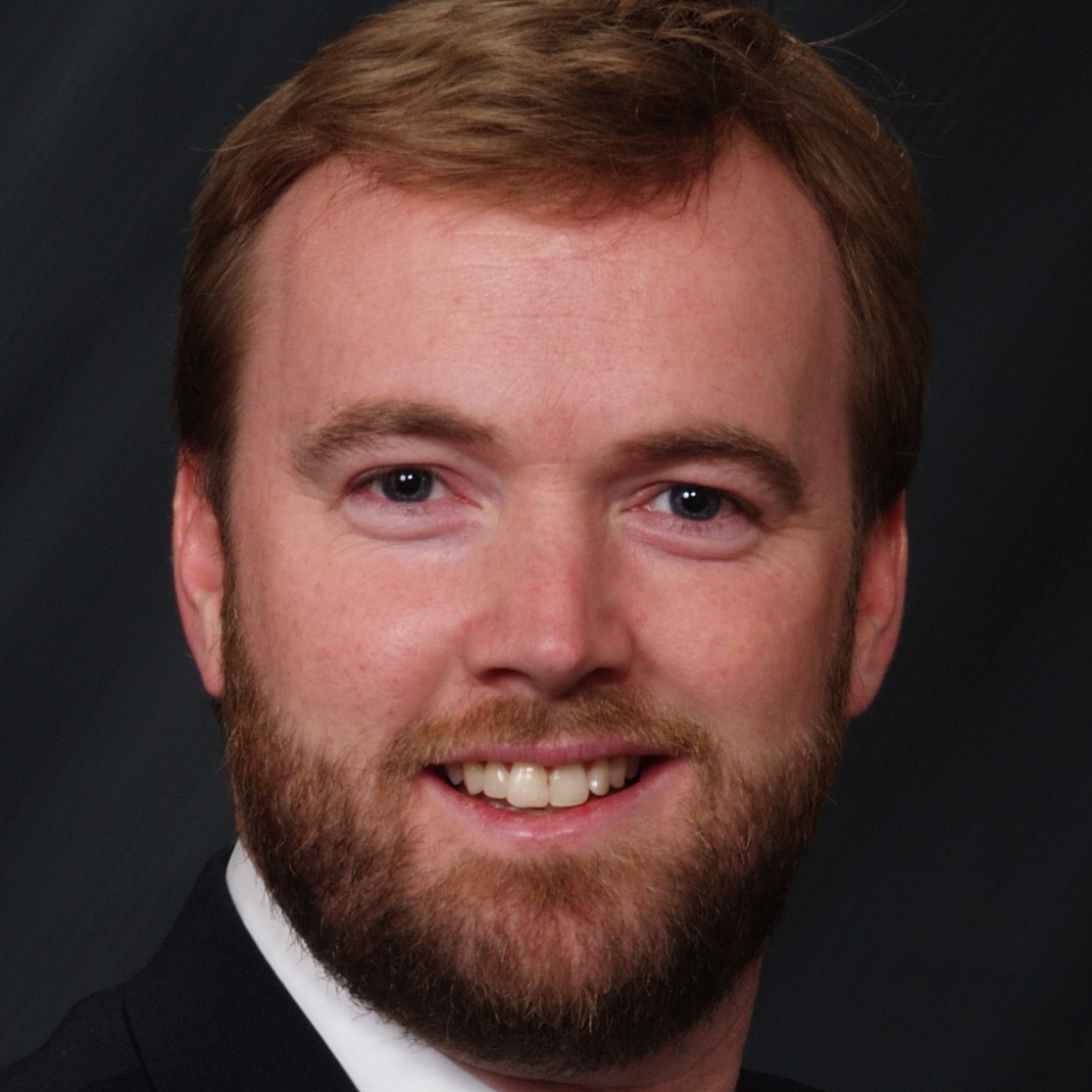 Adam Andrews is the Director of the Center for Literary Education, www.centerforlit.com. He received his BA in Political Economy and Christian Studies from Hillsdale College in 1991. He earned his MA in History from the University of Washington in 1994, and is currently a candidate for the PhD in History. He is writing his doctoral dissertation on the history of American higher education. Adam is a Henry Salvatori Fellow of the Intercollegiate Studies Institute, and was a founding board member of Westover Academy, a Classical Christian school in Colville, Washington until 2007. He is the assistant director of the American Council for Accredited Certification, a non-profit professional certifying body.
---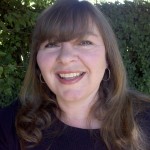 Marla Schultz is a homeschooling mother of six children, ages four to fourteen. An avid reader of great books of all genres, she is especially fond of children's literature. Marla graduated from Central Bible College in Springfield, MO with a B.A. in Bible and Communications Arts and an emphasis in Literature. Her mother's love of books and their family's missionary experiences—she lived in Austria and the Netherlands and traveled to several other countries as a teenager—has motivated her to learn more about different countries, cultures, and time periods through fiction, and to share that love of learning and discovery with her own children. Marla stays busy homeschooling, homemaking, and serving at her church in children's ministries. She also enjoys writing fiction and is in the final stages of editing a children's book she wrote and writing a Christian fantasy for middle grade and young adult readers.
---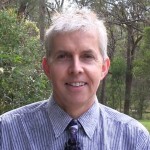 Dr. Peter Price has been an educator in Australia and the UK for over 30 years – first as an elementary teacher and then as a university professor. He has a PhD in mathematics education and for 16 years taught future teachers at an Australian Christian college in Brisbane, Queensland. Peter has a passion for seeing children turned on to math, and loves helping teachers, including homeschool moms and dads, find better ways to teach mathematics. "Math is perhaps the most useful, beautiful, logical of all disciplines, and my vision is to change the experience of millions of children who currently find math boring or frustrating," he says. Peter is married to Trish, and they have three grown children, and two granddaughters. Peter is excited to be a part of the Schoolhouse Teachers team, and looks forward to getting to know lots of homeschool families. His business site is www.profpete.com. You can contact Dr Price with any questions about teaching elementary math at peter@professorpetesclassroom.com.
---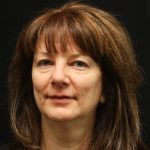 Deborah Burton is a follower of Christ, a wife, and the homeschooling mother of two fascinating, bright, and curious sons. She worked as an attorney for ten years before homeschooling, and is licensed in Pennsylvania and Maryland. In addition to her law degree, her undergraduate and graduate degrees are in Journalism. Her love of God, her children, homeschooling, writing, and the law intersect in her company, Homeschool Court, which provides Biblical materials enabling homeschool students to participate in a challenging and fun mock trial class. Everything the teacher needs to offer high quality instruction is provided in her mock trial curriculum found at http://www.homeschoolcourt.com/.
You can find helpful materials to add to what is provided each month at SchoolhouseTeachers.com. Write to her directly at dburton@homeschoolcourt.com and mention Schoolhouse Teachers to receive a special offer and to sign up for updates as new cases and topics are added! Stay up-to-date on Homeschool Court on FB at https://www.facebook.com/HomeschoolCourt and on Twitter @HomeschoolCourt.
---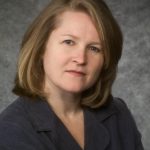 Michelle Miller has always loved words; just ask her weary-eared husband! From teaching herself to read at a very young age, to making her baby sister patronize her pretend childhood library, to owning 25,000 living books today, she has discovered that modern public libraries seldom offer children the best. Thus, she founded a private library (www.ChildrensPreservationLibrary.com) offering the great treasures to families in her area. She enjoys helping others around the country do the same.
Naturally, when she wrote her award-winning history curriculum, it harnessed the incredible potency of these great books, along with pithy and supporting spiritual commentary (www.TruthQuestHistory.com). Michelle is a veteran homeschooler (19 years, with many more to go!), columnist, speaker, consultant, and author who graduated summa cum laude from the University of Alabama. Michelle and her husband, John, have four children: two adult sons and two youngsters still at home in Michigan; they also have five cute grandsons! For information on starting a library in your area, contact us at: CPL@speedconnect.com.
---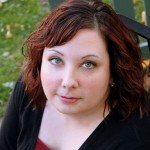 Michelle Martin was born into a musical family and has been teaching music for over 20 years. She currently teaches piano and voice from her home studio. Michelle is also a performer, a writer, and a homeschool mom. She continues to learn from her two daughters, and finds homeschooling enriches her life. Music has always been a passion for Michelle, and she believes exposing a child to music is just as important as learning math or science. Michelle lives in Michigan with her husband, Jim, two daughters, Zoe and Eva, and a myriad of furry and aquatic friends.
---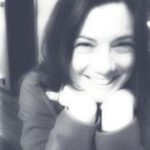 Erin (Eddie) Dean has been homeschooling her bright, high-energy, and loquacious children for almost nine years. The children are 5, 12, and 20 (graduate) and can almost always be found side by side, often with foam swords, video camera, or both. She's a lifelong hiker and roamer and married to Simon, a very supportive computer programmer/business analyst, kayak enthusiast, and husband who shares her love of all things outdoors—and is blind to messes. Erin's background includes accounting, developing children's programs for a large community center, and more years of wrangling other people's children than she likes to admit.
When she's not here, she can be found at her blog The Usual Mayhem. There, she shows the good, the bad, and the chaos of one homeschooling family, and shares her love of nature with anyone who's foolhardy enough to step through the door.
---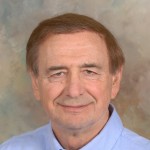 Matthew Glavach, Ph.D., teacher, researcher, and writer, has authored and coauthored over 40 educational programs, including Reading with Donny and Marie Osmond, an original music based reading program for younger readers, and research articles, including "Breaking the Failure Pattern" in the Journal of Learning Disabilities. More recent research articles include "The Brain, Prosody, and Reading Fluency" and "A Reading Strategy for Content Area Teachers, Parallel Reading Intervention" published with the National Association of Special Education Teachers. In 2005, his reading program Core Reading was among programs chosen by the National Institute of Child Health and Human Development, NICHD, for a possible visit by First Lady Laura Bush.
He is currently on the editorial board of The Journal of the American Academy of Special Education Professionals (JAASEP) an online peer-reviewed journal committed to advancing the professional development of special education professionals.
With his Northern California company Glavach and Associates, (StrugglingReaders.com), Dr. Glavach is committed to improving student literacy.
---
Being a freelance writer, book reviewer, dedicated mom, and popular teacher at her homeschool support group Renewed Moms Ministry keeps Rhonda Clark extremely busy. She writes almost all of her own curriculum for her classes that have varied from elementary science, to middle school history and literature, to high school computer.
When not shuttling her daughter to soccer, archery, bowling, or any other number of endless activities, she devotes time to writing homeschool curriculum and her first novel. Scrapbooking, paper crafting, and reading are downtime activities, but the one thing she enjoys most is spending time with her husband of 20 years. They have two children, a college-aged son and a high school-aged daughter.
---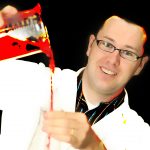 Jason Lindsey is an award-winning science educator. Jason studied science and journalism at Western Kentucky University where he earned a Bachelor of Science degree. At WKU, Jason focused on general science with an emphasis in meteorology and climatology. Jason has worked diligently for more than ten years to take science beyond the classroom window. Each year he performs hands-on science experiments at hundreds of schools and community events throughout the United States. His hands-on, kid-friendly science classes are offered throughout the year and have helped hook thousands of kids on science.
Jason previously worked as a chief meteorologist, backpack journalist, science reporter, and webmaster at WKAG-TV, WBKO-TV, KGWN-TV, and KFVS-TV. Jason now produces and hosts a hands-on science segment that airs on television stations across the nation. Jason has earned many awards for his science efforts.
---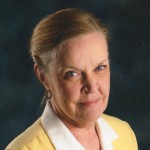 Judi Munday has a heart to equip, educate, and encourage parents of children with special needs. She earned her M.Ed. degree at the University of Illinois in 1968 in special education for culturally disadvantaged preschool children. In 1985, she earned a second Masters degree at Regent University in Virginia Beach, VA, where she focused her study on specific learning disabilities. After almost 15 years of teaching in Christian schools and in the mission field of public schools, she started her own business in 1999, HIS Place for Help in School.
For the last 13 years, Judi has served homeschool families of children with special needs. She offers diagnostic testing and consultation for parents (in person or by telephone). With her husband as webmaster, she maintains an informational website, www.helpinschool.net , where parents can find practical, evidence-based teaching strategies.
Judi has presented numerous workshops at home school support groups and statewide conferences in Louisiana, Hawaii, and Virginia. She currently holds a Post-Graduate Professional Teaching License in Virginia. In 2003, she compiled and wrote the "Special Needs Education" section for the Home Educators of Virginia Homeschool Manual(now in its 3rd edition). She has self-published two books: Teaching Your Special Needs Child: Teaching Strategies and Tools That Really Work and Writing a Student Education Plan, both of which are available through her website
Judi has been married to John for 47 years, and they are blessed to be the grandparents of ten homeschooled grandchildren, ages 5 to 15.
---

Kathy Lapan is a former middle school math teacher who currently homeschools a high schooler and a middle schooler. She holds a BS in accounting and an MBA in Health Care Administration/Finance. As a professional blogger and a published writer, she provides homeschooling resources, information, and, of course, educational materials. She also tutors in subjects from literature to Spanish to advanced maths.
Her children are her favorite students, although only one shares her passion for math.  She has worked to share her love of math with students from elementary school to college through local homeschool groups and the Internet. Kathy is thrilled to provide this information in an interesting and unique way to students through SchoolhouseTeachers.com.
---


Sharon Jeffus has a B.S.S.E. in Art Education from John Brown University. She studied painting at Metropolitan in Denver and sculpting at Southern Illinois University. She has written more than twenty books and has the internationally known company Visual Manna. Sharon wrote her first book in 1992 and developed the Visual Manna teaching method, where art is integrated with art appreciation, techniques, vocabulary, and core subjects. She also has written an Indian Arts and Crafts program that was rated Outstanding by the Bureau of Indian Affairs. Sharon taught Intensive English as an adjunct lecturer at the University of Missouri-Rolla and has given presentations on teaching art to college classes, including Azusa Pacific University and Columbia College and the Audubon Society. Sharon developed and presented workshops on art and science in coordination with the Wonders of Wildlife Museum and Bass Pro. Sharon homeschooled her two sons, Jonathan and Joshua, and is a proud homeschool mom and a grandma want-to-be.
You can contact Sharon at http://www.vmmclasses.com.
---
Dr. Sobey is internationally acclaimed for his insights into creativity for kids of all ages! "Dr. Ed" globetrots to deliver a powerful message that kids learn best when they are creatively engaged. First a research scientist and later a museum director, Ed discovered the power of creative learning as Director of the National Inventors Hall of Fame. During the day he worked with the world's most successful inventors to discover what gave them the passion to make discoveries. He saw the same passion evolve at home as his young sons invented, played, and learned.
Seeing the same learning process at work in preeminent inventors and school-age children led Ed to develop the Kids Invent! Approach, an educational program sought by educators and policymakers all over the world.
You can find out more about Ed's work at the Northwest Invention Center at www.invention-center.com.
And, you can watch a video on Ed, "Curiosity, Exploring, Failure, and Plan B" at: http://vimeo.com/67350649.
---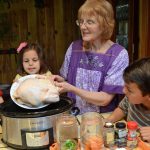 A family health crisis compelled Sue Gregg to reexamine what she learned in foods courses while acquiring a home economics degree at Washington State University. Her research raised the question: "How can I replace nutrient-depleted, processed foods with wholesome, nutrient-dense foods that my family will eat?" The results? Over 800 whole foods recipes everyone can enjoy. She's done TV cooking shows, provided meals for 30 to 125 campers daily at Campus by the Sea on Catalina Island for seven summers and at Campamento Citlali in Vale de Bravo, Mexico for two summers without the benefit of electricity. She taught cooking in Kenya, Malawi, Okinawa, Honduras and revisited cooking class friends in Russia 14 times. Sue takes pleasure inviting neighborhood children over to fix a dish or even a whole meal they can serve their parents. Her husband of 53 years, Rich, partners with her to photograph kitchen and dining scenes and edit teaching materials. You can find out more about Sue, her cookbooks, and an overview of curriculum offered at www.suegregg.com.
---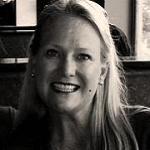 Kelli Becton is a Christian homeschool mom from the Gulf Coast of Florida. Kelli and her husband, Mark, own a professional fishing charter guide service — www.fishingsouthwestflorida.com — and make their living on the water. Kelli will tell you that she is an accidental homeschooler! She was a career woman who never considered homeschooling. "I was on 'the fast track' and planned to keep it that way," she says. But God had other plans. Today, she and her husband are eternally grateful that He did. Kelli says that she loves having the opportunity to share her family's experiences, joys, trials, and successes with readers, and to encourage homeschool moms. You can read her blog at www.adventuresinchildrearing.com. Her three boys are thriving, and she is greatly blessed by the homeschooling lifestyle her family lives. Kelly says, "Life is an adventure, and that's just the way we like it!"
---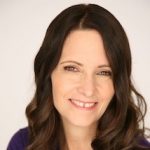 Janice Campbell is a writer, conference speaker, and lifelong learner with an abiding love for classic literature. She graduated with honors from Mary Baldwin College (an English major, of course!) and is author of the Excellence in Literature curriculum for grades 8-12, Transcripts Made Easy, Get a Jump Start on College, and other resources. She is also Director of the National Association of Independent Writers and Editors (www.NAIWE.com). In every facet of her business life—writing, speaking, and NAIWE—Janice's goal is to share knowledge and resources that can help ordinary people do extraordinary things.  You can find her online at www.Everyday-Education.com and www.Janice-Campbell.com, as well as on Facebook and Twitter.
---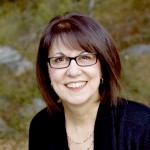 Kim Kautzer loves to help parents feel more confident about teaching writing. She believes that when you combine blank paper, reluctant child, and insecure parent, you create a recipe that's doomed to fail. With a heart to inspire and equip homeschoolers, Kim encourages parents that teaching writing is much more objective than they think, and with the right tools, they can lead and motivate their struggling writers. Award-winning WriteShop, her unique and successful writing program, has been honored as one of Cathy Duffy's 101 Top Picks for Homeschool Curriculum. Kim and Jim homeschooled for 15 years, graduating their youngest in 2003. The Kautzers enjoy a passel of grandchildren and their sometimes-empty nest in Southern California. Kim enjoys writing, speaking, and drinking English breakfast tea. She blogs about writing at In Our Write Minds.
---
-
Archived Courses
---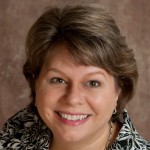 Carol Topp, CPA, is an author and accountant specializing in helping homeschool organizations and microbusiness owners. She is the author of several books, including the Micro Business for Teenagers series and Homeschool Co-ops: How to Start Them, Run Them and Not Burn Out. She runs a home-based accounting practice specializing in tax preparation, small/micro business accounting, and nonprofit accounting. Carol has presented numerous workshops on money management, business start-up, taxes, budgeting, nonprofit management and homeschooling to various community, church, and homeschool groups. She lives in Cincinnati, Ohio with her husband and two daughters, both homeschool graduates. Learn more at CarolToppCPA.com and HomeschoolCPA.com.
---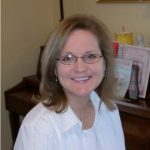 Cindy West, M. Ed. has homeschooled her three children (16, 12, 6) from the very beginning. As a former public school teacher, she knew there had to be a better way to instill a love for learning in children. Thankfully, she learned about the Charlotte Mason style of homeschooling early on, and it's been the perfect fit for her family. Besides a love for learning, she and her children have also found the CM style to be very rigorous, yet gentle and easy to adapt at the same time. Cindy often shares her passion for this method of homeschooling at Our Journey Westward and has created several curriculum resources that fit well with the CM style at Shining Dawn Books.
---
Anna Crisostomo has taught K-8 PE, 7 & 8 Science, and English ESL, and has loved every level, but her greatest love lies with the middle school ages. She uses a lot of technology to enhance her students' learning. She challenges students to use creativity and hands-on learning to develop their own educational experiences.
She has been awarded technology grants, has served on curriculum-building teams, represented her campus for STEM, and has been looked to for mentoring. She was selected for leadership trainings and even had the chance to spend an entire week at NASA as part of a gifted program for Math and Science teachers!
She loves teaching and working with the students today. She is inspired by many of the older generations of teachers and more so by the usage of technology within the classroom. Students are her life; she never looks forward to breaks within the year. Not being with her students makes her sad; they energize her daily.
---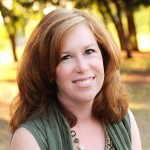 Jennifer Courtney currently serves as the Director of Training and Development for Classical Conversations.  She is the co-author of the Classical Acts and Facts History Cards series and of the book Classical, Christian Education Made Approachable.  Jennifer writes for the Classical Conversations Writer's Circle as well as a variety of homeschool and other education websites and magazines. In addition to home educating her own children, she tutors high school students once a week in Latin, Shakespeare, poetry, US History, philosophy, logic, and Chemistry.  She and her husband Tim live in Oklahoma where they home educate their four children.
---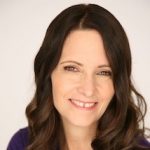 Janice Campbell is a writer, conference speaker, and lifelong learner with an abiding love for classic literature. She graduated with honors from Mary Baldwin College (an English major, of course!) and is author of the Excellence in Literature curriculum for grades 8-12, Transcripts Made Easy, Get a Jump Start on College, and other resources. She is also Director of the National Association of Independent Writers and Editors (www.NAIWE.com). In every facet of her business life—writing, speaking, and NAIWE—Janice's goal is to share knowledge and resources that can help ordinary people do extraordinary things.  You can find her online at www.Everyday-Education.com and www.Janice-Campbell.com, as well as on Facebook and Twitter.
---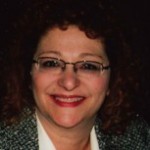 My name is Denise Ames and I've been a Financial Aid counselor at a small private university in the Texas hill country for the last 10 years. I've talked to thousands of families over the years and helped them through this process. A student doesn't have to feel they are totally dependent on the college to give them free money. This is not rocket science – it's just never explained in a clear, concise, easy to understand manner. I explain the "Big Picture" and everyone's responsibility so people can focus on what they can accomplish. I started this business, College Common Sense (www.collegecommonsense.com) as a way to reach more families to explain the processes I've developed over the years. I would like to help you and your students too.
---
Mike Sims and his wife have been married for 17 years and homeschool their six kids. He teaches economics at Trinity Valley Community College and serves as the Assistant City Manager for the City of Terrell, Texas, where he oversees the operations of the largest rural Tax Increment Finance district in Texas and works with local citizens solving local problems every day. He received his Bachelor's Degree in Public Affairs from Indiana University and his Master's Degree in Economics from the University of Texas at Arlington. He and his wife founded their family website, nanocivics.com, in order to spread the word about the importance of nanocivics, the small-scale relationships of local public life.
---
Jennifer Needham is a homeschooling mom to five incredible kids. Teaching others about nutrition is her passion because people can't be expected to eat right if they aren't taught how! Those people who spend the time to learn about what it takes to stay healthy usually do stay healthy.
Jennifer has a Bachelor's degree in Biology, a professional background in healthcare, and is finishing her Master's degree in Nutrition. She works from home writing science curriculum for public school students and teaching nutrition classes for homeschoolers in her local area. She has also written a nutrition curriculum for children called Nutrition For Healthy Kids.
---
Bethany Learn is the founder and CEO of Fit2B Studio, a radically different fitness video site that streams family-friendly, core-safe content to thousands of members worldwide. She lives on a seven-acre farm in the Pacific Northwest with her husband, two children, three goats, 13 chickens, two cats, a horse, and a Chihuahua named Charlie.
Bethany is passionate about birth and fitness education, and fit2b.com is full of helpful information and wholesome workouts for the whole family—moms and dads continued.
---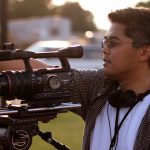 George Escobar, Director/Producer/Co-Writer, is co-founder of Advent Film Group (AFG), which produced Come What May, and the upcoming films Hero and The Screenwriters. He is the co-writer and co-director of Alone Yet Not Alone and director of The Isaiah 9:10 Judgment. He has more than 25 years of experience in film, television, and interactive media. Before cofounding Advent, George was Vice President of Product Development for Discovery Channel, Executive Director for AOL/Time Warner, and is a former Producing Fellow from the American Film Institute's Center for Advanced Film and Television Studies. He holds seven U.S. patents in technology and user-interface design.
In his career, George has worked for top executives in the industry, including Howard Stringer (Sony CEO), Sandy Grushow and David Grant (Fox), Kit Laybourne (TELE-TV), and Kim Friedman (TV director).
George and his wife homeschooled their three sons in northern Virginia.
---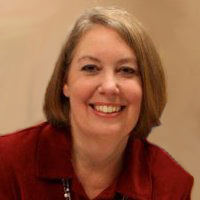 Terri Johnson has been homeschooling her six children for fourteen years and running the family business, Knowledge Quest, Inc., along with her husband, Todd, since 2001. Their mission for the company is to encourage and equip homeschool parents by providing rich and interactive materials for teaching history and geography. Knowledge Quest publishes mapping software, outline maps, timelines, historical biographies, geography curricula, and mobile apps. Although a homebody by nature, Terri enjoys teaching and interacting with other homeschooling parents through live workshops, conferences, and the written word.
---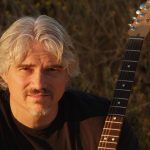 Jerry Jennings is a recording artist, performer, teacher, and the author of five instructional books. He has taught private lessons, group lessons, and workshops since 1987. Jerry's passion in life is making the best possible music and empowering others to do the same. His education includes an Associated Arts degree in music at American River College and additional composition courses at Cal State University-Sacramento.
Jerry and his wife Jane have been homeschooling their daughter Julia for seven years. In the nineties, Jerry began playing in churches, which led his family into a Christian life. There is a tightrope to walk in teaching young people to "rock out" while not leading them down the wrong path, but Jerry makes it work.
---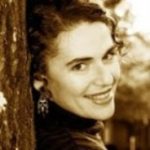 Evonne Mandella is a Jewish Christian Homeschooling Mom of two. She and her husband, Rob founded Wholesome Learning Publications.  With over 175 Homeschool Products, she gets to share her love for Messiah Jesus on a daily basis.
Evonne's journey has led her to the land of Israel, where she lived on kibbutz (communal farm). From there she moved back to the States where she became a Believer in Jesus (Yeshua) as she likes to call Him.  Evonne has studied at Bethany Bible College and Seminary where she has earned her BA in Christian Education. She is currently finishing her Masters in C.E. as well.
Evonne has been a Featured Speaker for Homeschool Conferences and on The Homeschool Channel.  Evonne's Workshops focus on bringing encouragement to struggling moms through humor and large sprinkles of inspiration, with Hebrew flavor.
You can catch her at her local Homeschool Group leading Jewish Dance and Hebrew Classes.
Checkout Evonne's Full Line of Messianic Jewish Homeschool Curriculum here.
Contact Evonne to share your journey of Faith at evonnemandella@yahoo.com
---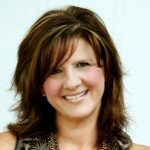 Kathy H. Lee, author of The Homegrown Preschooler, 101 Easy Wacky Crazy Activities, and Solutions for Early Childhood Directors, has been dedicated to the well-being of young children for over 25 years.  As a former administrator and teacher, Kathy has extensive experience in the field of early childhood education.  She is the homeschooling mother of seven children, both biological and adopted, and enjoys sharing her journey of motherhood.  A sought-after speaker worldwide, Kathy is most often described as a passionate, experienced, and knowledgeable presenter. In addition to speaking, Kathy is a featured blogger for Gryphon House Books. Kathy and her husband John live with their seven blessings in Canton, GA. To see more of Kathy's work, click here. To connect with Kathy Lee, find her on Twitter, Facebook, Pinterest, or Instagram.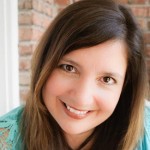 Lesli Richards is an author, speaker, and homeschool mom of 5. She is a humorous and engaging author and speaker with a decade of experience in homeschooling. She is the co-author of The Homegrown Preschooler with Kathy Lee, which released in 2013. She is currently Director of Challenge B for Classical Conversations of Cumming, Georgia. She enjoys teaching her 5 children at home and is passionate about encouraging other moms to learn right along with their kids, redeeming two generations of education at the same time! For a list of Lesli's workshops, click here.
---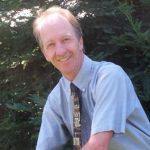 David Kimball is an actively involved homeschool Dad with his wife and four children in central California.  He has a passion to make the complicated simple, teaching computer and business skills both locally and online at moscertificationtraining.com/learn.
In addition, David has written extensively on family finances at his Household Budget Made Easy website.  His goal is to help families become financially free so Dads are able to spend more stress free time with their children, homeschooling and mentoring them to be godly, responsible men and women.
---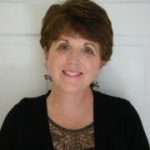 Lisa Duffy has been serving the homeschool community as a teacher, mentor, and curriculum developer since she and her husband began their own homeschool journey 16 years ago. Lisa's educational background includes a BA in Psychology, a JD in Law, and an M.Ed in Education. She worked in each of these professions before having children, and has used skills from each in her career as a homeschool mom. As a certified teacher, Lisa has taught in public, private, and church schools. She is known for her creative teaching style, engaging lessons, and her respect for students. In addition to teaching, Lisa enjoys volunteering, writing, storytelling, and sharing her love of learning.
---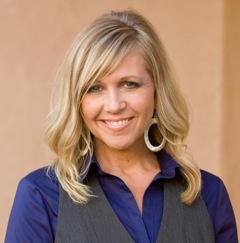 For the last 17 years, Dr. Lisa Dunne has worked as an educator in the fields of psychology, English, humanities, and public speaking. She holds a Ph.D. in human development and a Master's degree in communication studies, and she is the author of several books and the recipient of several local and national writing awards. Dr. Dunne's educational accolades include honors from Who's Who among America's Teachers, Teacher of the Year, and recognition from the City and County of San Francisco for her work in the two-year college system. She loves helping Millennials discover God's design for their lives! As an actor and director, Dr. Dunne has performed in over 75 productions from Key West to London, where she met her husband, Adrian, in 1988. He is the lead pastor of Artisan Christian Church, and together the Dunnes homeschool their beloved children, Ethan (14) and Cymone (8) as well as run homeschool academies connecting members of 35 churches in northern California. Their most recent venture was the launch of a new partnership with CollegePlus, California International Christian University: Higher education for the next generation. Learn more at www.CALICU.us! When they aren't teaching, speaking, pastoring, or homeschooling, the Dunne family enjoys hiking, biking, and vegetarian cooking.
---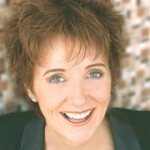 Joy Sikorski, M.A., an award-winning film composer, performer and educator, founded SingBabySing® and Singing Mastermind, two online businesses dedicated to freeing voices around the world. Her credits include Fearless Voice Power, an affordable online singing lessons course, a book, Singing Through Life With Your Mouth Closed, a National Public Relations Society Award for music in a documentary film, music for a  feature film, radio commercials, an international album, choral music, and works for piano and voice and other instruments.
She is also co-composer/lyricist for a musical based on an adaptation of Newberry Award-winning author Lois Lowry's book, Gathering Blue.  Ms. Sikorski has appeared on television, is a published author featured in the Inlandia CWW Anthology, Los Angeles Family Magazine and has been interviewed by the Dallas Opera Co. and elsewhere.  She is known for her unique performance genre, "Improper-Music of the Moment," in which she concurrently creates music and lyrics while singing and playing the piano.  She also co-founded Caring for the Kenai, an award-winning environmental awareness contest featured on ABC's Good Morning America; its contestants have received the President's Environmental Youth Award.
Her current projects include several voice training courses, a nonfiction book, a children's book series, an historic fiction novel based on an Old Testament story, and several original music projects.
---
Michele Peterson is a not-for-profit photographer who specializes in capturing the moment, preserving memories, and striving to bless others through pictures. What started out as an interest in learning how to take a better picture turned into a passion to get as much knowledge of photography as possible. This led to a position on the high school newspaper as a photographer, what Michele still calls "my all-time favorite class."
After high school, while pursuing a degree in nursing, photography continued as a hobby, growing into a daily part of her life. A few years back, Michele began entering contests, and has won a number of awards. She continues to be a student of the art through various classes. Michele teaches her own children, enjoys learning from others in shared settings, and enjoys sharing her experiences. She desires to spark an interest in others to perhaps take up photography as a lifelong interest as well.
---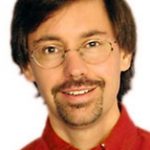 "Science Jim" Mueller has a BA from Lake Forest College and an MS from Aurora University. He worked as an environmental educator from 1989 to 1994. The following eight years he worked at a small children's science museum in Carbondale, Illinois, six of those years as the executive director. Since 2002, Jim has been developing and teaching a physics curriculum specifically for homeschoolers. He has created books, web sites, movies, and, most recently, live web classes for students all over the world. He uses an entertaining and humorous approach with all of his materials, which make his products quite unique in the world of education.
Science Jim, his wife, Science Mary Beth, and his kids, Science Ben and Science Sarah, live in Chapel Hill, North Carolina, where they enjoy their chickens, woodland wanders, music, and board games—that is, when they are not cleaning up after science experiments, of course!
---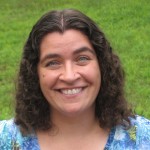 Dr. Marci Hanks is a homeschooling mom who enjoys writing and producing plays. She taught middle school, high school, and religious education classes. She earned her Doctorate of Education in Teaching and Learning Literacy. She also loves coordinating field trips and teaching writing classes for her homeschool group in Wisconsin. To contact Marci, email: drmarcihanks@gmail.com.
---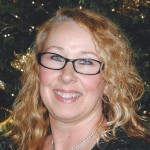 After twelve years of working for the government as a physicist, God blessed Charlene Johnson with three children and the opportunity to stay home with them. Charlene has homeschooled for ten years and will continue as long as the Lord allows. When she's not busy with her own homeschool, she also teaches math and science classes at a local Christian homeschool co-op and tutors middle school, high school, and college students. Several years ago she also started her own event planning and catering company, Elegant Experiences.
---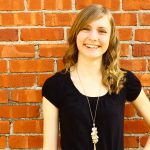 Rebekah Bell began competing in the National Christian Forensics and Communications Association (NCFCA) during her junior year of high school. She placed in numerous events, including persuasive and impromptu at the state, regional, and national levels. Rebekah competed on the speech and forensics team at Biola University, where she placed in impromptu at the national Christian college forensics tournament.
Earlier in 2013, Rebekah taught a public speaking class for homeschooled students. This past fall, she served as a speech coach for her local NCFCA group.
---
Anna Crisostomo has taught K-8 PE, 7 & 8 Science, and English ESL, and has loved every level, but her greatest love lies with the middle school ages. She uses a lot of technology to enhance her students' learning. She challenges students to use creativity and hands-on learning to develop their own educational experiences.
She has been awarded technology grants, has served on curriculum-building teams, represented her campus for STEM, and has been looked to for mentoring. She was selected for leadership trainings and even had the chance to spend an entire week at NASA as part of a gifted program for Math and Science teachers!
She loves teaching and working with the students today. She is inspired by many of the older generations of teachers and more so by the usage of technology within the classroom. Students are her life; she never looks forward to breaks within the year. Not being with her students makes her sad; they energize her daily.
---
Beth Gorden is married to her best friend and has three children (ages 2, 5, and 8). Although she never planned to homeschool, now that her family has experienced the joy of homeschooling, Beth says she wouldn't have it any other way. Beth is passionate about making learning fun and is always dreaming up new ways to creatively engage her early learners.
Beth has a B.A. in Psychology and Bible from Northwestern College. She has writtenChristmas Crafts for Kids and has created a variety of educational resources including: Reading the Easy Way: Preschool, Reading the Easy Way: Kindergarten, and Reading the Easy Way: 1st Grade to help kids master key sight words in a fun, hands-on way.
You can find Beth at 123 Homeschool 4 Me, where she writes about her family's homeschool journey, kids' crafts and activities, recipes, more than 150 free educational printables, and more to encourage and equip preschool and homeschool families.
You can connect with Beth on Facebook, Twitter, Google +, LinkedIn, and Pinterest.
---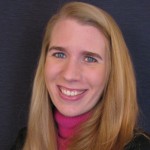 Amy Puetz is a homeschool graduate and a self-taught historian. Her publishing company, Golden Prairie Press, publishes books and other resources related to history. As a columnist for Home School Enrichment Magazine she shares stories about historical events from a Christian worldview. She especially loves to dig for little-known stories that show God's providential hand. "History at its best," is her motto, and she loves to bring history to life.
---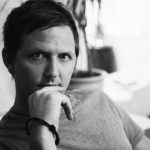 Immensely excited to teach a class on SchoolhouseTeachers.com, here is a bit about Office Chair Philosopher and Professional Mind Blower, Kurt Hoffman…
July 1, 1979, the peculiar story of Kurt Hoffman and his audacious curiosities begins. Reflecting on his youth, Kurt admits he all but hated school. Almost failing high school (and nearly giving his mother an ulcer in the process) he finds it joyfully ironic how passionate he is about helping young people gain what he lacked: a global perspective, clarity about one's talents, and a love for true knowledge! Kurt was refreshed to discover there does not have to be tension between reason and faith and that there are substantive and meaningful answers to our greatest questions, if only we will seek to know truth above all else.
Earning his Bachelor's degree in Philosophy, Counseling, and Education in 2006, Kurt went on to earn his Masters of Social Work and Masters of Public Administration in 2009. His first of hopefully several books, Young Heroes: A Learner's Guide to Changing the World (Abolish Slavery Edition), is premised on the pursuit of truth above all else and dedicated to empowering youth out of cultures of complacency, consumerism, and poverty. Its goal is to transform them into thoughtful creators of a conscientious culture where human dignity is readily and deeply affirmed. His first book does this by empowering youth to abolish the global crisis of human trafficking and modern-day slavery. (You can read Cathy Duffy's review of his book here.)
Recently, Kurt moved from Arizona to Michigan with his beautiful wife and two children where they are building Young Heroes Academy—an internationally-minded school program designed to, "Enlighten, educate, and empower young people to break the cycles of poverty, transcend cultures of consumerism, and abolish modern-day slavery." It's full of dreamery and audacious ideas, just the way he likes it. (Oh yeah, making up new words is another thing he loves to do.)
Visit his website here: www.IAmAYoungHero.com.
---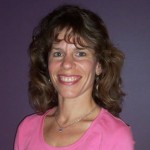 Carol Henderson loves to teach and is very thankful for the privilege of homeschooling her five children for the past 20 years. Carol teaches Elementary Spanish, Hands-On History, and Geography & World Cultures in a large homeschool co-op in her hometown. She also authors and maintains the award-winning website, www.ABookInTime.com, which helps both homeschool moms and traditional teachers find the best books, crafts, maps, and other activities for teaching hands-on history.
---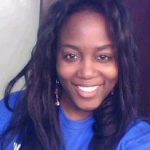 Peacenlyn Wells, an Ohio native, home school mom of 2 teen sons, and 5th/6th grade Sunday School Teacher, spends her days working on a degree in Linguistics. She also teaches Spanish to local Home Schoolers. She is currently the owner of KonnectOH Language Academy which offers online nationwide Spanish classes for Homeschooled Students. http://groups.yahoo.com/group/konnectoh/ During her spare time she volunteers with Junior Achievement teaching Skills for Success Classes to Middle and High School Students. Teaching is her first love and learning languages is her second. In addition to speaking Spanish, ASL, and small amounts of Japanese, she has now begun the task of learning Arabic.
Martha Candler is a mathematics teacher with five years of high school experience and 20 years of teaching math at the college level, most often as an adjunct instructor so that she could be home when her children were home. With most of her experience in College Algebra, Trigonometry, Pre-Calculus, and Business Calculus, her favorite has always been Trigonometry.
She believes that students should understand what they do and not just do the work mechanically or through shortcuts. As much as possible, they should see a reason or use for what they are learning. This is her philosophy when creating extra materials for her classes.
Martha has two married daughters who went through public schools, but that might not be the case if they were school age now, she says. She enjoys reading, needlework, and is very involved in the music program at her church, where she plays piano, keyboard, harp (occasionally), and works with a men's vocal quintet and a mixed ensemble.
You can see some of her created materials on www.teacherspayteachers.com.
---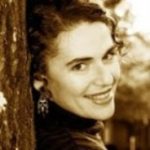 EvonneMandella has a passion for making fun and informative videos and teaching others to do the same. She has a Master's Degree from Bethany Bible College and Seminary. She enjoys working with Christian Television Network to provide uplifting, high-quality videos. She has made quality videos for leaders in Christian fitness, magazines, homeschool conventions, and the Christian television industry. Now Evonne wants to help you share your story with the world through her videomaking class! She has a passion to serve fellow dreamers and honor the Creator of dreams. Evonne also taught a Hands-On Hebrew (Hebrew Introduction) course on SchoolhouseTeachers.com in early 2013; the entire course remains archived on the site. You can learn more about Evonne at www.EvonneMandella.com!
---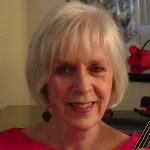 Nancy Blue received her Bachelor of Music Education degree from the University of Cincinnati, College-Conservatory of Music, and her Master of Music in Performance from Southern Illinois University.
She has had extensive teaching experience in both private and group settings. Some students have gone on to play professionally while many others have been enriched by the experience of playing the violin.
She is the owner of Strings & Things Entertainment and plays professionally in the Orlando, Florida area. She is married to Randy, who is also a professional musician.
---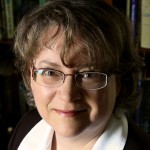 Sharon Watson enjoys giving students the skills they need to develop into competent communicators through writing. Whether the students are reluctant or eager, she knows how to engage their interest and move them to the next level in her local classes and workshops and in her curricula found on www.WritingWithSharonWatson.com. Jump In, her popular middle school writing course published by Apologia Press, is one of Cathy Duffy's 101 Top Picks for Homeschool Curriculum. Sharon and her husband Terry homeschooled for 18 years and now have three adult children and two delightful granddaughters. The Watsons live in northern Indiana, where Sharon loves to watch her husband coach and play in the church softball league.