Kathy Lee & Lesli Richards
Welcome to Homegrown Preschool on SchoolhouseTeachers.com!
IMPORTANT NOTE: The Homegrown Preschool lessons currently on the site will no longer be available after November 29. If you are using these lessons in your homeschool, please be sure to save the lessons that you need. Thank you. -Eds.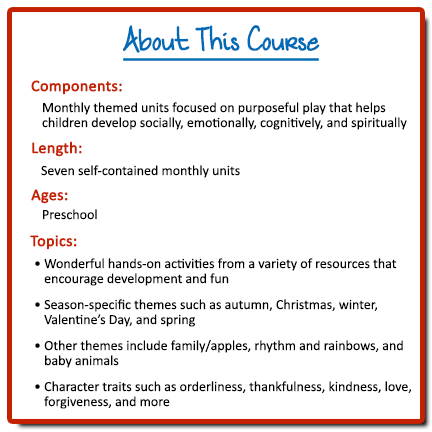 We are so excited to be able take the concepts we've developed in The Homegrown Preschooler (check it out below!) even further on a monthly basis! We are glad you are here. We hope to leave you encouraged and inspired to pour into your youngest blessings. Brain research shows that young children learn best when they experience concepts in a hands-on way. This hands-on learning method provides the necessary foundation for abstract learning later in their educational journey. We have created a curriculum for The Old Schoolhouse® Magazine and SchoolhouseTeachers.com that is full of hands-on activities to develop your child socially, emotionally, cognitively, and spiritually, while keeping you organized and sane!
Enjoy the welcome video by Kathy Lee
Each month we will include a visually appealing printable curriculum overview, which can be placed in a frame, on a refrigerator, or pinned to a family bulletin board. In addition to the overview, we will include step-by-step instructions for each activity contained in our age-appropriate, theme-based plan. We suggest that you look at our overview and start thinking about which activities might fit your family the best. Each week, new activities and materials will roll out here on our lessons page; you can review each of them and plug in activities to your calendar as best suits your family. Just check the activities off as you go. We give you the freedom to plan according to the needs of your teaching style and family schedule.
You will find having a copy of The Homegrown Preschooler on hand to be helpful. It can be purchased at Amazon or other booksellers. You can find a weekly lesson plan format on page 188. If you have any questions about our activities, we are just an email away! You can contact us at kathy@kathyhlee.com or lesli.richards@att.net. Here's a little bit more about our book:
"With the accessibility of a parenting how-to book and the thorough educational foundation of an expensive boxed curriculum, this guide will inspire parents to use their homes as classrooms as they take advantage of the naturally rich learning opportunities that occur in everyday home life. Parents will learn how to transform their home into a learning environment that rivals the best preschool classroom by finding exciting learning opportunities in everyday occurrences, from using laundry to teach sorting to exploring growth cycles in the garden. Parents can make easy use of simple-to-start ideas, advice, and activities, as well as organizational tips, recipes, and more than 200 activities that are easy to pull together. In addition, there are convenient charts and checklists to document children's growth, which will help ensure there are no gaps in educational, social, or physical development."
For more ideas, check out our social media pages listed in the bios below. We hope you and your children have a great time learning!
Blessings,
Kathy and Lesli

COURSE OUTLINE
LESSON ONE:
(Week One, Week Two, Week Three, Week Four)
THEME: Family/Apples
CHARACTER TRAIT: Orderliness
THEME: Autumn
CHARACTER TRAIT: Thankfulness
THEME: Christmas
CHARACTER TRAIT: Kindness
THEME: Winter/Hibernation
CHARACTER TRAIT: Peacefulness
THEME: Hearts and Valentine's Day
CHARACTER TRAIT: Love
THEME: Rhythm and Rainbows
CHARACTER TRAIT: Patience
THEME: Spring/Baby Animals/New Life
CHARACTER TRAIT: Forgiveness
For a printable course outline, click here.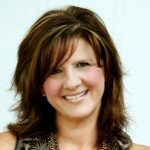 Kathy H. Lee, author of The Homegrown Preschooler, 101 Easy Wacky Crazy Activities, and Solutions for Early Childhood Directors, has been dedicated to the well-being of young children for over 25 years.  As a former administrator and teacher, Kathy has extensive experience in the field of early childhood education.  She is the homeschooling mother of seven children, both biological and adopted, and enjoys sharing her journey of motherhood.  A sought-after speaker worldwide, Kathy is most often described as a passionate, experienced, and knowledgeable presenter. In addition to speaking, Kathy is a featured blogger for Gryphon House Books. Kathy and her husband John live with their seven blessings in Canton, GA. To see more of Kathy's work, click here. To connect with Kathy Lee, find her on Twitter, Facebook, Pinterest, or Instagram.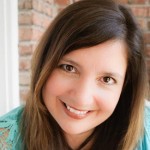 Lesli Richards is an author, speaker, and homeschool mom of 5. She is a humorous and engaging author and speaker with a decade of experience in homeschooling. She is the co-author of The Homegrown Preschooler with Kathy Lee, which released in 2013. She is currently Director of Challenge B for Classical Conversations of Cumming, Georgia. She enjoys teaching her 5 children at home and is passionate about encouraging other moms to learn right along with their kids, redeeming two generations of education at the same time! For a list of Lesli's workshops, click here.