Marci Hanks
Welcome to How to Write and Produce A Play!
Plays can be so much fun, whether they take place in your living room or in the community! They can be a lot of work, or a little bit of work, depending on how much time you have to put into them. Either way, plays create wonderful memories for homeschool families to treasure forever!
Plays offer homeschoolers opportunities to connect with other homeschoolers. Children enjoy spending time with their friends and family. They make new friends and form new bonds. Many homeschool parents have told me that being a part of a play changed everything for their children. The children went from being lonely, depressed, and wanting to give up on homeschool to being happy and LOVING homeschool. Some of our students have said that doing a play was the most fun they've ever had.
Plays offer a creative outlet for homeschoolers. Homeschool families enjoy sharing their time and talents to make sets, props, and costumes. I have found that many homeschoolers have incredible artistic abilities!
Plays offer an amazing learning experience for homeschoolers. Children learn organizational and memorization skills. They learn how to speak in front of an audience. They become more comfortable with public speaking and gain confidence in their abilities. Through our plays, I have seen many very shy, quiet children become much more outgoing and comfortable talking to people. Plays bring big blessings.
During the first semester, this course will guide you through the process of writing a play. During the second semester, this course will help you plan for a performance. This course will break down each step of the process making it manageable and fun.
I hope you enjoy God's gift of drama!
If you have any questions, or if you would like to share pictures of your play rehearsals, props, costumes, or sets, you can email me, (with your parents' permission), at marcihanks@twc.com. Visit my website at: https://christianscripts-public.sharepoint.com/Pages/default.aspx.
"I can do all things through Christ, which strengtheneth me," (Philippians 4:13 KJV).
Semester One: Writing the Play 
Lesson One: Choosing a Topic and Type of Play
Lesson Two: Describing Your Characters
Lesson Three: Choosing Problems for Your Play
Lesson Six: Dialogue, Part One
Lesson Seven: Dialogue, Part Two
Lesson Eight: Dialogue, Part Three
Lesson Nine: Adding Stage Blocking
Lesson Ten: Reading Your Play Aloud
Lesson Eleven: Making a Cover Page
Semester Two: Your Production 
Lesson One: Planning Your Production
Lesson Eight: Dress Rehearsals
Lesson Ten: The Big Picture, Part One
Lesson Eleven: The Big Picture, Part Two
Lesson Twelve: The Big Picture, Part Three
Lesson Thirteen: The Big Picture, Part Four
Lesson Fourteen: The Big Picture, Part Five
Lesson Fifteen: The Big Picture, Part Six
Lesson Sixteen: The Big Picture, Part Seven
Lesson Seventeen: The Big Picture, Part Eight
Lesson Eighteen: The Big Picture, Part Nine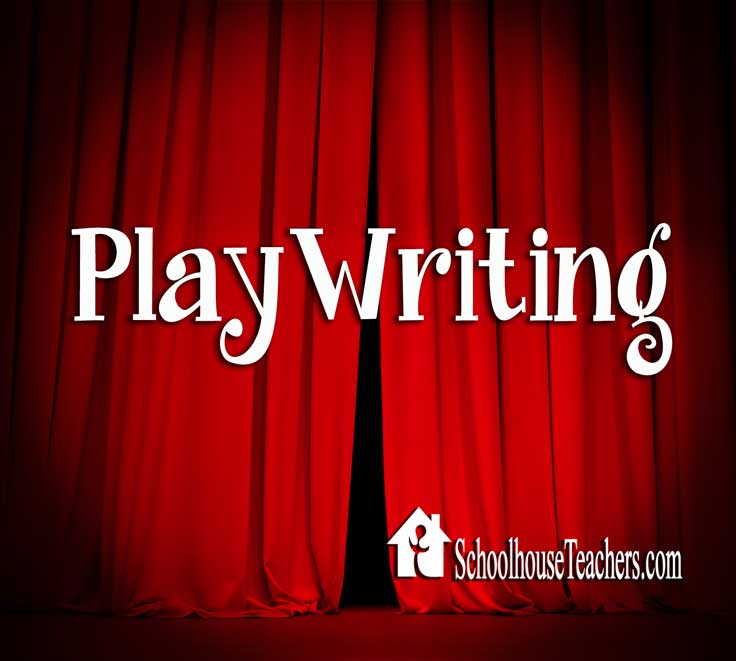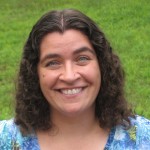 Dr. Marci Hanks is a homeschooling mom who enjoys writing and producing plays. She taught middle school, high school, and religious education classes. She earned her Doctorate of Education in Teaching and Learning Literacy. She also loves coordinating field trips and teaching writing classes for her homeschool group in Wisconsin. To contact Marci, email: drmarcihanks@gmail.com.
Course transcript information
Upon successful completion of all lessons in both semesters, your child will learn the equivalent of 0.5 credits of a high school Introduction to Theater Arts I course.
For students involved in a full-scale production with family, friends, or homeschool groups, an additional 0.5 credits may be earned for helping with the technical aspects of theater, such as sets, props, costumes, lighting, programs, directing, or teaching acting skills. Thus, if students both complete the course and help with the staging of a full production, 1.0 academic credit is earned.
— Dr. Marci Hanks
* Please be informed of your own state's academic requirements: http://schoolhouseconnect.com/state-homeschool-laws/
For further transcript help, go to our help page, here: http://schoolhouseteachers.com/2013/05/creating-a-transcript/