Amy Puetz
Welcome to the Beginning Sewing: Historical Costumes class!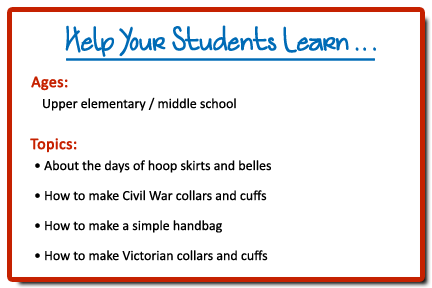 I'm so excited to have you join me on this journey into the world of historical costuming. In this class we will learn to sew historical costumes. Most of the projects are accessories that can be added to a dress to make it look like a certain time period. In my book Costumes with Character I recommend using a plain dress for a historical costume. That way we can add different accessories to it. For instance it is easy to use the same dress for a Pilgrim, pioneer, and Victorian outfit by adding different collars, cuffs, and other accessories.
Let me introduce myself. My name is Amy Puetz and I live in the great state of Wyoming. As a girl, I loved dressing up as a pioneer and playing "Old West" with my two sisters. It was the joy of playing dress-up as a child that led me to write a book about historical costumes called Costumes with Character. I have always loved history and think it is fun to learn about history when we can touch it. That is where historical costumes come in. Dressing as a pioneer seems to bring to life the history of the brave people who tamed the west. I'm also a homeschool graduate and a published author.
There are different ways to get a dress that will work. It may be sewn using a pattern or you may makeover a dress you already have. Garage sales and second hand stores often have dresses that work for the simple dress. Instead of a dress you may use a blouse (white is always a good choice) and a long skirt (lesson four has instructions for this). If you find or make a solid color dress, then the accessories may be of a printed fabric, or if you have a dress that has a pattern on it, you could have the accessories be a solid color.
The easiest way to get a dress for a child is to find an adult dress and take up the side seams, hem, and sleeves. If using a pattern to sew the dress, it may be made with deep hems to let out as the girl grows.
Things to look for in a dress:
·        No collar
·        Simple sleeves
·        Full skirt
·        Long skirt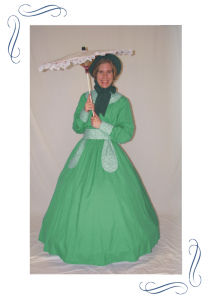 I would love to see pictures of your sewing projects. Please feel free to share pictures as you create new costumes.
Here's an outline of what we'll make this summer in our class:
May, 2013
Pioneer apron
Pioneer bonnet
Fan and shawl
Make a skirt from an old sheet
June, 2013
Pilgrim hat and apron
Pilgrim cuffs
Pilgrim collar
Handkerchief and belt
July, 2013
Sailor hat
Sailor collar
Victorian fur bonnet
Victorian fur muff
August, 2013
Civil War collar and cuffs
Civil War belt and pockets
Handbag
Victorian lace collar and cuffs
I hope you enjoy bringing history to life with me!
Amy Puetz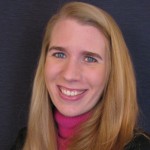 Amy Puetz is a homeschool graduate and a self-taught historian. Her publishing company, Golden Prairie Press, publishes books and other resources related to history. As a columnist for Home School Enrichment Magazine she shares stories about historical events from a Christian worldview. She especially loves to dig for little-known stories that show God's providential hand. "History at its best," is her motto, and she loves to bring history to life.