Joy Sikorski
Welcome to the Music-Voice Lessons for the Entire Family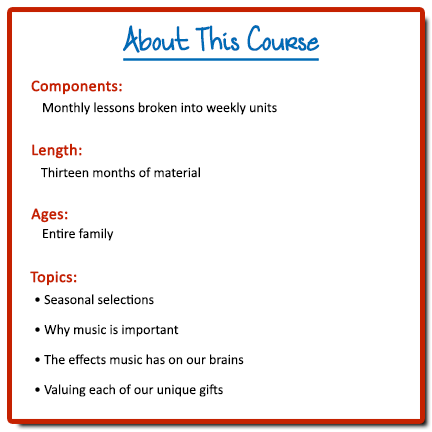 Welcome to Music-Voice lessons for the entire family. These monthly units are divided into weekly segments, and there is something for every member of the family in each lesson! These lessons seek to do more than just help you improve your vocal skills. They seek to help you learn to value your unique, God-given voice, no matter how you feel about it or what others have said about it in the past. Come join me in these lessons and be inspired, challenged, and most of all, encouraged.
Course Outline:
What Is It About Music That's So Important?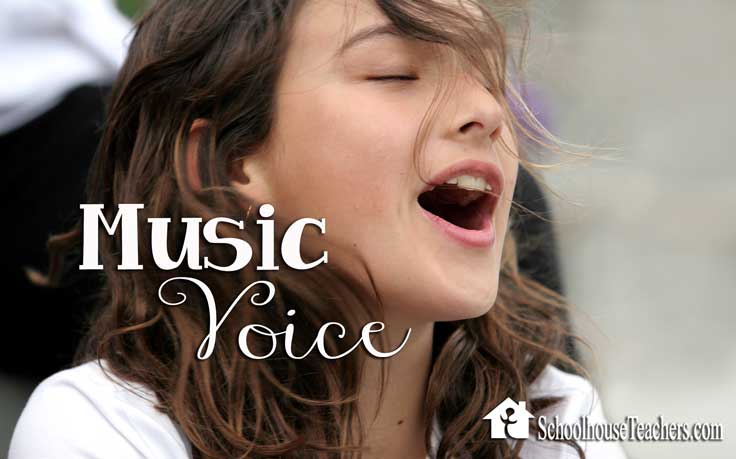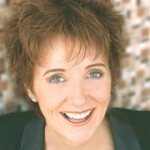 Joy Sikorski, M.A., an award-winning film composer, performer and educator, founded SingBabySing® and Singing Mastermind, two online businesses dedicated to freeing voices around the world. Her credits include Fearless Voice Power, an affordable online singing lessons course, a book, Singing Through Life With Your Mouth Closed, a National Public Relations Society Award for music in a documentary film, music for a  feature film, radio commercials, an international album, choral music, and works for piano and voice and other instruments.
   She is also co-composer/lyricist for a musical based on an adaptation of Newberry Award-winning author Lois Lowry's book, Gathering Blue.  Ms. Sikorski has appeared on television, is a published author featured in the Inlandia CWW Anthology, Los Angeles Family Magazine and has been interviewed by the Dallas Opera Co. and elsewhere.  She is known for her unique performance genre, "Improper-Music of the Moment," in which she concurrently creates music and lyrics while singing and playing the piano.  She also co-founded Caring for the Kenai, an award-winning environmental awareness contest featured on ABC's Good Morning America; its contestants have received the President's Environmental Youth Award.
Her current projects include several voice training courses, a nonfiction book, a children's book series, a historic fiction novel based on an Old Testament story, and several original music projects.