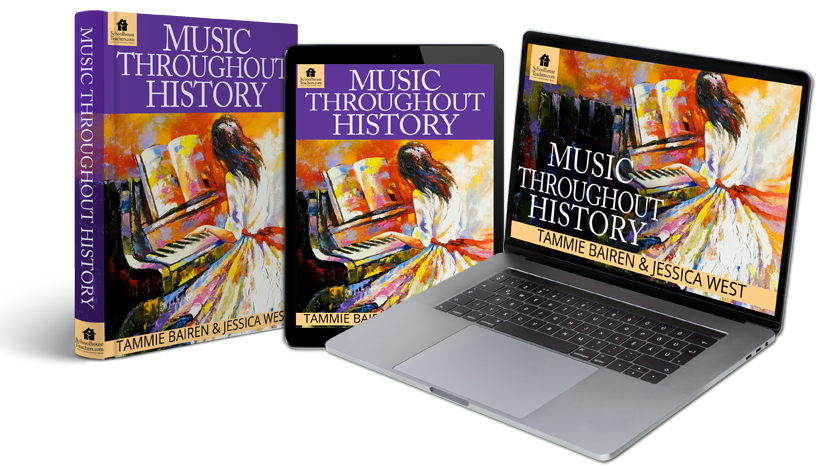 Welcome to Our Music Throughout History Homeschool Course
How would you like to take a journey through time on the waves of musical notes? Begin in the time of Gregorian chants and French troubadours of the medieval era. Move through the transitional Baroque and graceful Classical periods. Enter into the emotional times of war and change. Explore the hymns and gospels we still sing, and listen to the contemporary Christian songs we can tune into on the radio today. Students will learn musical terms, styles, instruments, composers, and more on this adventure through the ages. Students will also learn how to write lyrics and compose a masterpiece of their own.
Or, go straight to the lesson plan or course lessons.
Music Throughout History
* Ultimate Membership Only*
Length: 36 weeks
Content type: Text-based
Age/Grade: 9th–12th Grades
Related Classes You May Enjoy
High School Music Classes