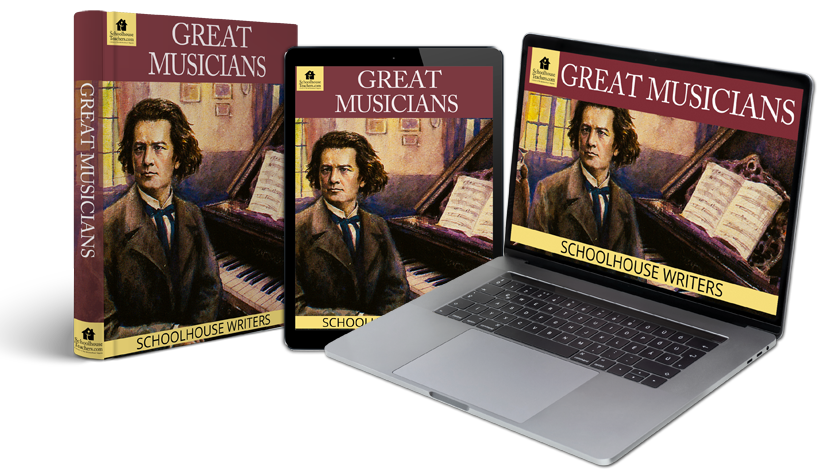 Welcome to Our Great Musicians Homeschool Music Course
Did you know George Frederic Handel practiced in the attic? Did you ever hear about Johann Sebastian Bach singing in the streets? Our course, Great Musicians, teaches elementary students about twelve accomplished musicians of the past and some of their interesting backstories. Each biographical story shares about the musician's experiences, dedicating special time to his childhood, family, and early experiences.
Or, go straight to the lesson plan or course lessons.
Great Musicians
Length:  12 units
Content-type: Text-based
Age/Grade: 1st – 3rd Grades
Related Classes You May Enjoy
Preschool - Elementary Music Classes