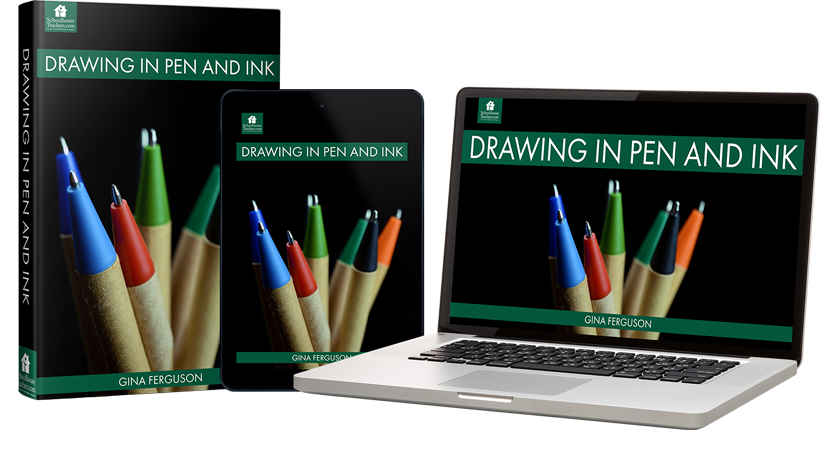 Welcome to Our Drawing in Pen and Ink Homeschool Curriculum
Does your artist prefer black and white over the whole color spectrum? If that is the case, Drawing with Pen and Ink is the perfect course! Through these video lessons, students will learn how to hold their pen, discover how to use textures, and experiment with value scales and lighting—the most important aspect of pen and ink drawing! Example artistic opportunities include still life, landscapes, animals, and more.
Or, go straight to the lesson plan or course lessons.
Drawing in Pen and Ink
Length: 12 lessons
Content type: Videos and printables
Grades: 4-10
Related Classes You May Enjoy
Preschool - Elementary Art Classes