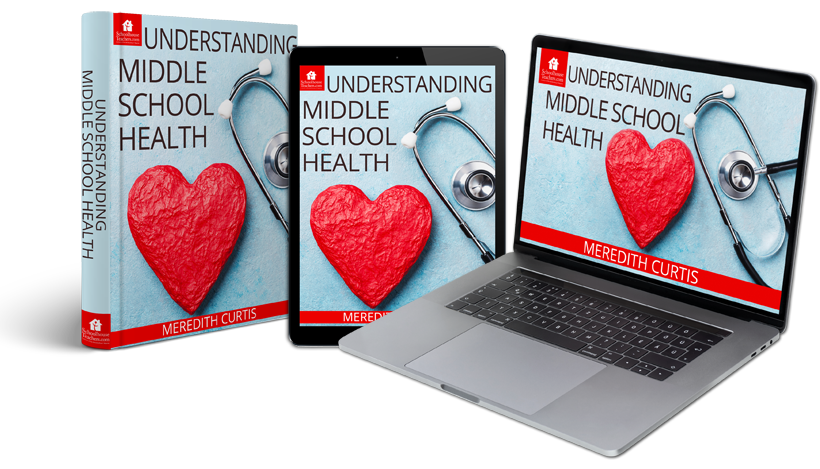 Welcome to Our Understanding Middle School Health Homeschool Curriculum
Do you find yourself struggling to answer some of the questions coming your way at this stage in your student's life? No worries! Understanding Middle School Health is a thirty-six-week comprehensive course that covers information about our bodies, nutrition, exercise, illnesses, toxins, emergency care, alcohol, drugs, and most importantly, students will get a dose of God's Word at an age when they need guidance most.
Or, go straight to the lesson plan or course lessons.
Understanding Middle School Health
Length: 36 weeks
Content type: Text based
Grades: 6-8
Related Classes You May Enjoy
All Health and Fitness Classes
Middle School Health and Fitness Classes