Terri Johnson
Welcome to Geography on SchoolhouseTeachers.com!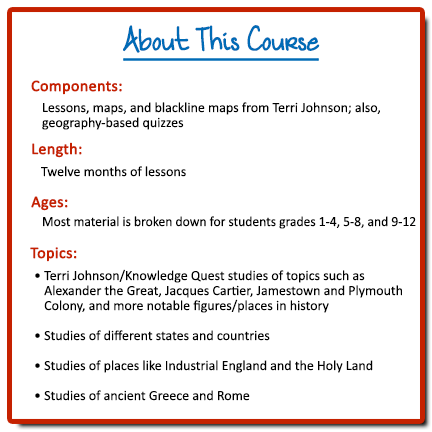 My name is Terri Johnson and I am excited to be your geography teacher for SchoolhouseTeachers.com as part of The Old Schoolhouse® Magazine's curriculum site.
My husband, Todd, and I started a company 13 years ago. We named it Knowledge Quest, Inc., because, as homeschooling parents, we felt that we were on a quest for knowledge and, frankly, it wasn't always easy to find the knowledge that we were seeking. Back in 2001, we simply couldn't find historically based maps that our kids could label and color while we studied history. I don't know about you, but I like to look at a map while reading a story, whether it's factual or fictional. It helps me gain my bearings. It helps students, too, to know where an event took place and to actually see it on a map. It also helps them to know when an event took place by noting it on a timeline in relation to other events going on at the same time, or near that same time.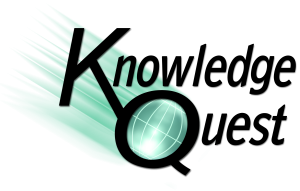 Anyway, all that was 13 years ago. We have continued to homeschool all six of our children since then, with some reaching the graduation stage but several of them still learning alongside me here at home. And we have continued to grow our business. Knowledge Quest publishes a variety of history and geography materials, most notably Map Trek, which is our outline map series, along with timelines, historical biographies, geography curriculum and software, and even mobile apps. THIS is a great time to be homeschooling, with all of the resources available to you.
And we are pleased to be sharing some of ours with you! If you want to download more samples of our products, beyond what is listed at these lessons here, you are so welcome to do so. Head over to our website, sign up for our bi-weekly newsletter if you wish, and take a look around. We can give you the guided tour or you can just wander around on your own. Either way is cool with us.
Also, a great way to get to know us better is to allow us to get to know you and for you to get access to some unadvertised specials and giveaways. So "like us" and post on our Facebook page here:
www.facebook.com/KnowledgeQuest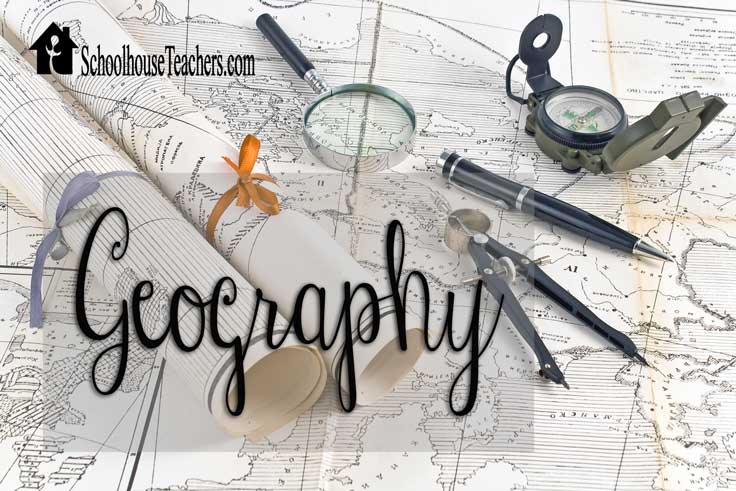 NOW FOR THE LESSONS here at SchoolhouseTeachers.com. First thing you should know is that I typically divide my lessons into Grades 1-4 (Level A), Grade 5-8 (Level B), and Grades 9-12 (Level C). It will help you to know that organization going in.
Inside, I have lessons on:
• Europe and ancient Europe, including Alexander the Great and more
• Jacques Cartier and Sacagawea
• Industrial England
• Historic James Towne, Plymouth Colony, and Native American tribal groups
• A Child's Geography exploration of the Holy Land
• A Child's Geography Explore His Earth
• My Country Book, which has Olympics-based activities
• My eBook Around the World: Learning More About Our Globe One Country at a Time, and activities
• A complete study of St. Patrick
• Much more on countries, some U.S. states, and still more!
In the words of an old Irish blessing: May God hold you in the palm of his hand until next we meet again. Be blessed!
Warm Regards,
Terri Johnson Knowledge Quest, Inc.
* * * * *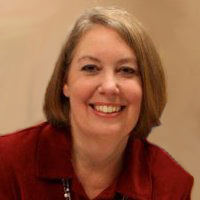 Terri Johnson has been homeschooling her six children for fourteen years and running the family business, Knowledge Quest, Inc., along with her husband, Todd, since 2001. Their mission for the company is to encourage and equip homeschool parents by providing rich and interactive materials for teaching history and geography. Knowledge Quest publishes mapping software, outline maps, timelines, historical biographies, geography curricula, and mobile apps. Although a homebody by nature, Terri enjoys teaching and interacting with other homeschooling parents through live workshops, conferences, and the written word.