Tyler and Maggie Hogan
Welcome to the March Geography: Around the World Lessons
Lesson 16: Tying It All Together
Geographers are often at their best when they seek to answer specific questions or solve particular problems. Using a wide array of tools and broad knowledge of many fields, they can analyze complicated information and come up with creative solutions. These are some questions faced by geographers:
Where are all these pirates coming from, and how can we keep our ships safe in the Arabian Sea?
If we build a new building at this particular location, what will happen to all the storm water that can't sink into the ground anymore because of the pavement?
Why is this kind of animal population shrinking, and what can we do to keep it from going extinct?
What are the best places for tourists to visit when they come to our location, and how can we get them there?
Which neighborhoods in our city are suffering in poverty? Why? What goods or services would help them (without hurting them in other ways)?
What are the best venues for our concert tour?
Where is this disease coming from? How fast is it spreading? What can we do to keep anyone else from dying?
How can we find the ruins of this ancient city, and what can we learn about the people who lived there?
If this airport is closed due to bad weather, how can we most efficiently reroute planes and get passengers (and their luggage) to their destinations?
What kinds of strange creatures live at the bottom of the sea?
In this lesson, we'll also explore:
Missionary Geography
Regional Geography
Resources for Further Study
College and Career options for Geographers
This is our final unit in this yearlong course, and Unit 16 covers the weeks of March 3, 10, and 17. A final exam will be delivered the week of March 24.
*************** 
Introduction to Geography: Around the World
I love geography.
Geography is one of the most undertaught subjects in schools, but one of the most important. The study of the earth, its structure, and its inhabitants, informs just about everything we do every day. The world grows more closely connected every year, and things that used to concern only a few people locally now affect the whole world. In a world that is increasingly global-minded, where long distance is a thing of the past, it is perhaps one of the most crucial topics for us to understand. Geography encompasses both the arts and the sciences as it involves both human and physical realities. Sociology, culture, religion, transportation, agriculture, government, and economics are all a part of human geography. Physical geography includes studies in geology, meteorology, oceanography, ecology, hydrology, and astronomy.
This course is an overview in world geography, not a doctoral program. But I hope that by the end, you'll have an appreciation for the depth of knowledge just waiting to be discovered. More than anything, I want this program to whet your appetite for learning about the world in which you live. We'll have to move quickly in order to cover all this information, but don't let the pace stop you from learning more on your own. If you find something fascinating, feel free to delve into it. Do one of the optional projects or find a way to do some extra research. You'll never regret having read an extra good book on a topic you enjoy!
–Tyler Hogan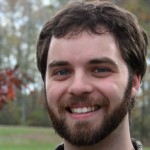 Tyler Hogan is the director of curriculum development at Bright Ideas Press. He lives in Dover, Delaware, with his wife, Helen, and their adorable daughters, Kaylee, Avalon, and Sierra. He and Helen are both homeschool graduates and now homeschooling parents. Tyler has spoken, performed, and taught classes around the world on homeschooling, geography, the arts, and worldview. He also works as the operations manager for Grace for Dover, a nonprofit Christian community development organization. In his "spare time," he teaches homeschool co-op classes, reads good books, drinks tea, overanalyzes movies, and writes about himself in the third person. He has a BA in theatre from Belhaven University and always enjoys the adventure of lifelong learning.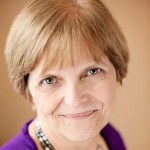 Maggie Hogan and her husband Bob started homeschooling their two boys in 1991. With precious few resources available for homeschoolers, they had to develop most of their own curriculum, and before long Bright Ideas Press was born. Publishing geography, history, and science materials (such as the popular The Mystery of History series, the Christian Kids Explore Science series, Hands-On Geography, and many others), they have strived to make practical, fun, and affordable resources available to homeschoolers all over the world.
Enjoy!
.
.
Course transcript information*
This course is easily worth a full (1.0) High School credit. I have tried to give far more than is needed so that parents can pick and choose what they want to focus on.
If you are looking for a College-Prep credit, please do all the map work, memorization, research, and as many hands-on activities as you can.
If you are taking this as an elective or supplement, please do not do everything assigned! Pick and choose from the activities and map work, and ignore the memorization lists and the glossary.
- Tyler Hogan
* Please be informed of your own state's academic requirements.http://schoolhouseconnect.com/state-homeschool-laws/
For transcript help, go to  http://schoolhouseteachers.com/2013/05/creating-a-transcript/