Everyday Explorers: Australia & New Zealand
Welcome to Everyday Explorers-
Australia and New Zealand
on SchoolhouseTeachers.com!
How to Use This Course
Everyday Explorers: Australia and New Zealand is an elective course that allows the student to study interesting facts about Australia and New Zealand and the history of these nations. A different state or territory of Australia will be visited each month, with detours to explore New Zealand, the Cook Islands, and Niue. There are activities, interesting facts, and links that will help the student virtually explore the areas being discussed in the day's lesson. A study of native Australian animals is included in the "Build a Zoo" feature. Activities to study the animals are included and targeted to the different age groups so any age student can benefit from this course. Answer keys are included where appropriate.
Course Details
Course Introduction
This feature will lead your family in exploring one of the states or territories of Australia throughout the month. In addition, we'll explore New Zealand, the Cook Islands, and Niue along the way! We'll even build our own zoo!
Each week is broken into three parts.
Day One through Four: We will study various locations within our host region.
Day Five: We'll enjoy another installment of Build a Zoo!
So, grab your map and your adventurer's spirit and let's go exploring!
Components
Monthly units take students across Australia and New Zealand, exploring historic locations and meeting exotic animals. Activities are provided for Kindergarten-2nd grade, 3rd-6th grade, and 7th-12th grade.
Length
Seven monthly units of four weeks each
Ages/Grades
Kindergarten-high school (with grade-appropriate activities)
Course Outline
Australian Capital Territory
New South Wales
Northern Territory
Queensland
South Australia
Tasmania and Victoria
Western Australia
New Zealand
Cook Islands and Niue
Plus ongoing Build-a-Zoo activities
Download a Preview
For a preview of the Everyday Explorers: Australia & New Zealand class, click here.
Course Completion Certificates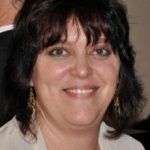 Julie Coney lives in Eastern Washington and home educates her four children with the help and support of Jody, her husband. Her oldest child graduated in June 2012. Her youngest started kindergarten in September. Her days are fueled by time in the Word and enormous amounts of coffee. When she isn't busy with dishes, laundry, and school books, you will find her behind the camera or at her desk making cards. You can find her sharing her homeschooling life and mentoring other moms at her blog A Teaching Heart.
*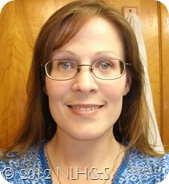 Blossom Barden is a Christian wife of 16+ years and stay-at-home homeschooling mom of two teens.
Besides being a wife, mother, and homeschooler she especially likes to read in her free time—almost any genre (as long as it is wholesome and not a romance). Drawing has always been part of her life, although it seems to happen less and less as the years pass. Recently, writing has become an interest that she is exploring more.
Visit Blossom's blog (http://www.nlfamily.net) to read more about how her day goes—whether it's life in general or the school day—and to read some of the many reviews she posts.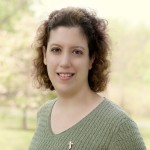 Bonnie Rose Hudson works as the Executive Editor of SchoolhouseTeachers.com, the curriculum site of The Old Schoolhouse Magazine®. Her heart's desire is for every child to feel the love of God and know how special they are to Him. She would love for you to stop by her author's blog WriteBonnieRose.com for resources to help teach your children about missions and the persecuted Church, free history and writing printables, and to discover how you can write for the homeschool market.