Homeschool Online Drama Curriculum to Keep Learning Fun
Some children are born performers, thriving on the reactions of others right from the start. Other children would still be tempted to slip quietly behind Mom's skirt, even as teens, if they could. Regardless of a child's natural temperament, becoming comfortable speaking in front of others is an important step toward competently defending their faith, sharing their creativity, and reaching out to people within their own neighborhoods and beyond. SchoolhouseTeachers.com has designed its online drama curriculum and speech courses to make it easy for you to encourage your child's development in the art of public speaking.
Reader's Theater is one easy way to approach reading and performing in front of an audience—even if the audience is only you! More than seventy short elementary-level scripts foster skills in reading fluency, auditory comprehension, articulation, social language, and vocal/physical expression. Don't miss this gem from our online drama curriculum!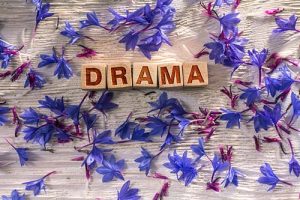 For families of all sizes and ages, In the Limelight goes beyond simply performing plays to digging deeply into Biblical truths. Jesus used parables to teach, stories that explained truth in ways that were familiar to the audience. How can stories like Cyrano de Bergerac or The Wind in the Willows teach lessons that point back to God's truth? In the Limelight can help your family relate the author's themes to God's message for our lives. Plus, you'll have fun performing dramas live or with dolls and action figures!
No online drama curriculum would be complete without a study of Shakespeare! Simply Shakespeare offers your elementary through high school students small doses to full immersion into the playwright's works. Stand-alone units mean you have the flexibility to spend one week or several exploring some of Shakespeare's most famous plays.
If these courses create a spark in your preteen or teen, How to Write and Produce a Play can really set him on fire for drama production. From writing the script to creating props and staging the performance, your child can develop skills in planning, organizing, problem-solving, creativity, writing, and so much more.
Acting and dramatic readings aren't the only ways to grow comfortable performing in front of others. SchoolhouseTeachers.com also offers online drama curriculum and speech courses to help your child learn to deliver a message with ease and confidence. Start with Public Speaking, which teaches your teen how to write and deliver a memorable message, whether impromptu or carefully planned to persuade an audience or frame a sales pitch.
If your student understands the basics of speechwriting and delivery, he is ready for Advanced Public Speaking. This course helps teens learn to evaluate the speeches of others and apply new techniques to their own presentations, including the use of media. Your child can also explore how public speaking is used in various career areas and strategies for dealing with performance jitters.
Are you looking for still more online drama curriculum and speech content to complement your course choices? Your access to World Book Online Student and Advanced libraries through SchoolhouseTeachers.com includes research tools and information about various art forms and biographies, as well as audio clips of some famous speeches. Use the World Book Online resource to expand learning in any subject area!