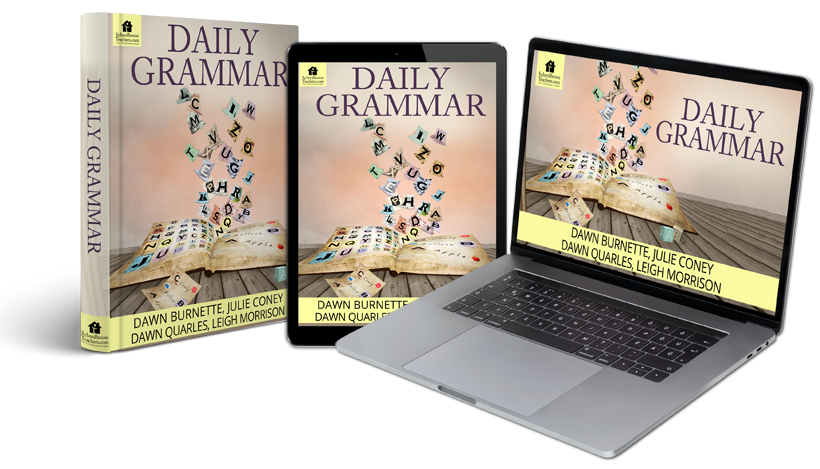 Welcome to Our Homeschool Language Arts Daily Grammar Practice for 1st thru 9th grade
What grammar course covers teaching and reviewing grammar skills from elementary through middle school? The answer is Daily Grammar. This course provides daily practice worksheets that teach your younger/elementary students basic grammar skills like parts of speech, capitalization, punctuation, and so on. This same course also provides weekly practice sheets for your older/middle school students to practice and perfect more advanced skills like sentence diagramming and understanding clauses.
Or, go straight to the lesson plan or course lessons.
Daily Grammar
*Ultimate Membership Only*
Length:  Various lengths
Content-type: Text-based
Age/Grade: 1st – 9th Grades
Related Classes You May Enjoy
All Language Arts Classes
Preschool - Elementary Language Arts Classes