Bonnie Rose Hudson
Welcome to The SchoolhouseTeachers.com Asia: Safari Series!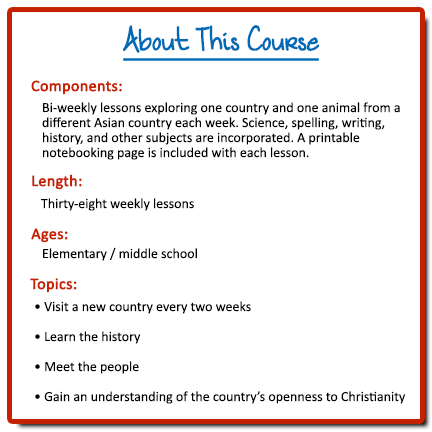 Embark on an Asian safari with your guide, Safari Saeed. Discover new places and find new people to pray for. On this very special safari, you will be able to do what was almost impossible to do in ancient times—travel from one edge of Asia to the other and back again, visit more than thirty countries along the way, and see dozens of special animals. The journey will carry you 8,000 miles along parts of the Silk Road, the Spice Route, and the Incense Road, and there will be a few detours along the way. You will also see that God is SO very creative in the way He designed the animals that live in Asia.
Most importantly, Safari Saeed will share with us what he has learned about the people in all of the different countries, those who know about Jesus and those who don't. He has looked for ways we can help and ways we can pray. His favorite verse is "For God so loved the world that he gave his only begotten Son, that whosoever believeth in him should not perish but have everlasting life." It's John 3:16; it's also Saeed's mission. "For God so loved the world…" The world—all of it, from the steaming hot jungles to the snowy Himalaya Mountains. God sent Jesus to save every person in every land.
You don't have to travel to Asia to journey along the Silk Road. Thankfully, you can do it right where you are through resources like this class. There are also free activity books you can download from Kids of Courage, the children's ministry of The Voice of the Martyrs. There are a lot of free resources on my website, http://writebonnierose.com, and on my special site for kids, Exploring with Jake. I even wrote a book all about Asia, its people, the persecuted Church, and ways kids and their families can pray.
I pray this course will be a blessing to you and your family. Please feel free to send me a note any time at writebonnierose@gmail.com.
God bless!
Bonnie Rose Hudson
Course Outline
Week 1 – China (city of Guangzhou, province of Guangdong)
Week 2 – Vietnam
Week 3 – Brunei
Week 4 – Malaysia
Week 5 – Indonesia (Kalimantan and Sumatra)
Week 6 – Singapore
Week 7 – Thailand
Week 8 – Burma
Week 9 – Bangladesh
Week 10 – India—Part One West Bengal and Orissa
Week 11 – India—Part Two Andhra Pradesh and Tamil Nadu
Week 12 – Sri Lanka
Week 13 – Oman
Week 14 – United Arab Emirates
Week 15 – Qatar
Week 16 – Bahrain
Week 17 – Kuwait
Week 18 – Iraq
Week 19 – Yemen
Week 20 – Saudi Arabia
Week 21 – Jordan
Week 22 – Israel
Week 23 – Syria
Week 24 – Turkey
Week 25 – Georgia
Week 26 – Russia
Week 27 – Kazakhstan
Week 28 – Kyrgyzstan
Week 29 – Tajikistan
Week 30 – Uzbekistan
Week 31 – Turkmenistan
Week 32 – Iran
Week 33 – Afghanistan
Week 34 – Pakistan
Week 35 – India (Jammu and Kashmir)
Week 36 – China (Xinjiang province)
Week 37 – Mongolia
Week 38 – China (Gansu, Shaanxi, Shanxi, Hebei, and Beijing)
For a printable course outline, click

here.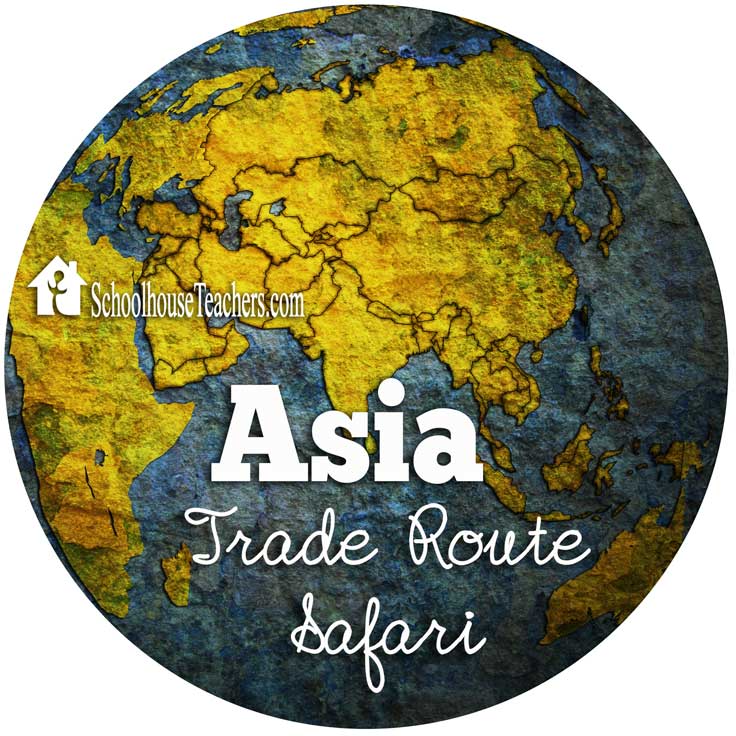 Bonnie Rose Hudson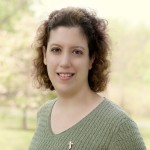 Bonnie Rose Hudson lives in central Pennsylvania with her mother and sister and works as an administrative assistant. Along with spending time with her family and writing, making kids smile is her favorite thing. Her heart's desire is for every child to feel the love of God and know how special they are to him. She loves being a member of The Old Schoolhouse ® Magazine's  Star Contributors Team and working as an editor and writer for SchoolhouseTeachers.com. At TOS, she found a place where her love of God and history combine with her love of writing to bring encouraging, educational, and entertaining material to students and their families. She would love for you to stop by her website at http://www.writebonnierose.com/.  You can also meet the star of her children's series at Exploring with Jake (http://writebonnierose.wordpress.com/) and share Jake's adventures and struggles.