How SchoolhouseTeachers.com Online
Homeschool Music Curriculum Keeps Music Fun!
One of the best things about homeschooling is that you can focus on a subject your child loves, whether it be art, science, or music. If you have a budding musician in your family, you'll find SchoolhouseTeachers.com's online homeschool music curriculum keeps music fun.
It's easy to introduce your little ones to music with Appreciating the Gift of Music, which is designed to be a fun introduction to instruments, musical pieces, and rhythm.
If you have a future rock star in the house, check out Beginner Drum Lessons, the goal of which is not just to learn to play the drums, but to learn about rhythm so students can apply the knowledge to any instrument, including the voice.
From there, your children can move on to Great Musicians, which contains twelve biographical stories about musicians like Haydn, Schubert, and Handel. Time is dedicated to their childhood, family, and early experiences.
Another popular class for elementary school students is Fun with Music, which uses a game format to teach musical terminology to students.
SchoolhouseTeachers.com's online homeschool music curriculum also keeps music fun in middle school with classes like Violin, which includes instruction about tuning and holding the instrument. There's also Guitar, which starts with fundamentals like basic chords, scales, strumming, and picking, and ends with students learning to play simple pieces.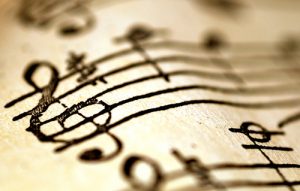 In high school, your student will enjoy classes like Music Theory I and II, where they will learn to appreciate and understand the basic concepts behind the composition of music.
Another favorite is If It Isn't Baroque . . . The History of Western Music, which aims to determine "When did music begin?" and then trace the progression of music from primitive instruments to contemporary popular music.
Other courses that broaden students' knowledge of music include Advanced Music Theory, Music Throughout History, and Composing with the Masters, which provides advanced application of music theory as students create their own musical pieces.
Unit studies are a big part of why SchoolhouseTeachers.com's online homeschool music curriculum keeps music fun. Some of these include studying Everyday Composers, like Art Tatum, John Coltrane, and Thelonious Monk.
Other music unit studies are Schoolhouse Music Recorder and Music Mania, which introduces students to composers like Bach, Beethoven, Chopin, Mozart, Tchaikovsky, and more.
If you and your children have always wanted to unleash your inner pop star, there's a class for your whole family called Music/Voice, which seeks to help each family member learn to value their unique, God-given voice, no matter how they feel about it or what others have said about it.
So whether you're just starting to teach your little ones musical basics or feeding your older child's passion for all things music, you have a world of options that your kids will enjoy. Our members will tell you, without a doubt, SchoolhouseTeachers.com's online homeschool music curriculum keeps music fun!