Best Homeschool Health Curriculum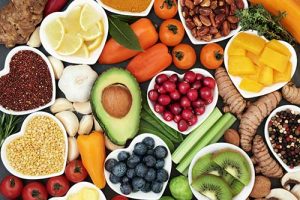 Teaching health and fitness is about more than just checking off a requirement. It's really about instilling lifelong habits into our kids to help them appreciate and take care of their bodies. Since kids learn healthy habits best by example, SchoolhouseTeachers.com offers a homeschool health curriculum that can help your whole family reach for health and fitness goals. There are grade-level courses that focus on specific topics, as well as options for your entire family to enjoy together.
For your little learner, the SchoolhouseTeachers.com Preschool Playground is the place to find courses and activities to practice skills in manners, health, and safety.
Kindergarten Health gently introduces the older preschooler or kindergartener to the importance of nutrition, sleep, hygiene, and exercise. Short lessons written directly to your child, combined with colorful illustrations and easy activities, make learning to take care of themselves fun.
The Growing Healthy homeschool health curriculum sequence is designed for elementary students. Each level includes nine lessons that can be explored at the pace that best fits your family's schedule.
Preventing and Responding to Emergencies is designed with older elementary and middle school students in mind. Does your child know how to spot a potentially dangerous situation? This homeschool health curriculum helps you teach your child how to handle issues related to weather, strangers, and the environment. Learning to identify and avoid potential hazards is the first step toward staying safe.
Middle school students learn how choices they make affect their growing bodies now and later in life through Health 101 lessons. This full-year homeschool health curriculum includes opportunities for your preteen or young teen to engage in activities across a variety of health and fitness topics.
SchoolhouseTeachers.com also offers homeschool health curriculum options that encourage your whole family to build healthy habits together. Add courses like Family Fitness, Family Nutrition, and Nourishing Nuggets to your family's routine. In addition, visit our Homeschool Physical Education Center for more resources that will have you on your way to setting and reaching fitness goals for children from kindergarten through high school!