Fun Preschool Curriculum Ideas for Homeschoolers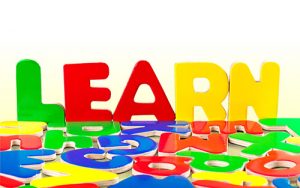 Whether you want structured preschool curriculum ideas or prefer to incorporate early learning activities into your everyday routine, Preschool Playground at SchoolhouseTeachers.com offers variety, flexibility, and guidance for new homeschool parents and veterans alike. We have what you need to create a rich, fun, educational experience for your young learner!
If you want to start your learning adventure with planning, we'll walk you through the steps to using Preschool Playground as a full curriculum. Or, pick and choose from the large variety of preschool curriculum ideas to create an individualized plan. A large eBook library and other informative resources Just for Parents give you encouragement and support to educate your little one at home.
Your child will fall in love with Donkey Ollie and the Bedbug Bible Gang, who teach Truth and character through adorable video episodes. Bible Adventures introduce young children to foundational Bible stories, with several available in a variety of languages.
Foster early literacy development through the play-based activities in All About the Alphabet, Pre-K Activities: Read and Play, or Sensory Learning for Toddlers. Beginning Handwriting moves your preschooler from proper pencil grip to letter formation, with tips and downloadable printables that make learning fun.
Is your little one ready to count and sort? Preschool Playground: Numbers, Patterns, and Cognitive Skills offers more than 75 preschool curriculum ideas, as well as simple activities in weighing and measuring, classifying, comparing, using left/right and positional words, telling time and date, and writing numbers. Take math into the kitchen with Ditch the Desk: Fairy Tales, Piggie Math! Additional resources offer little ones practice with shapes, sizes, colors, and more.
Kids are fascinated with animals and nature! Preschool Playground has videos and the Know It interactive series to help your child learn about the world around them, in addition to Charlotte Mason Preschool and hands-on sensory activities that will help foster their own discovery. While you are exploring together, you can even introduce early social studies and history through unit studies, stories, and play activities.
SchoolhouseTeachers.com knows that learning is about more than preparing for academics, especially for young children. Preschool curriculum ideas also include unit studies that teach about health and safety, like Ready, Set, Help! and Good Food for You. Gross and fine motor development are refined throughout the Preschool Playground activities, but you can provide concentrated focus on these areas with Preschool Playground: Arts, Crafts & Music and Preschool Playground: Motor Skills. Preschool Playground focuses on the whole child, with learning experiences that include exploration, movement, and interaction.
Being a SchoolhouseTeachers.com member means you also have access to World Book Online, including the Early World of Learning library, where you can access audiobooks, games, songs, and more to expand your child's learning.
Children grow and learn at an amazing rate during the preschool years. Record these important milestones with colorful, personalized certificates that acknowledge everything from reciting the alphabet to getting dressed independently. There are even certificates for learning to tie shoes and helping Mom or Dad!
With the preschool curriculum ideas and resources available in the Preschool Playground, you can homeschool your child without worry. SchoolhouseTeachers.com has everything you need for a rich, fun early learning experience! Select your membership plan and start today!