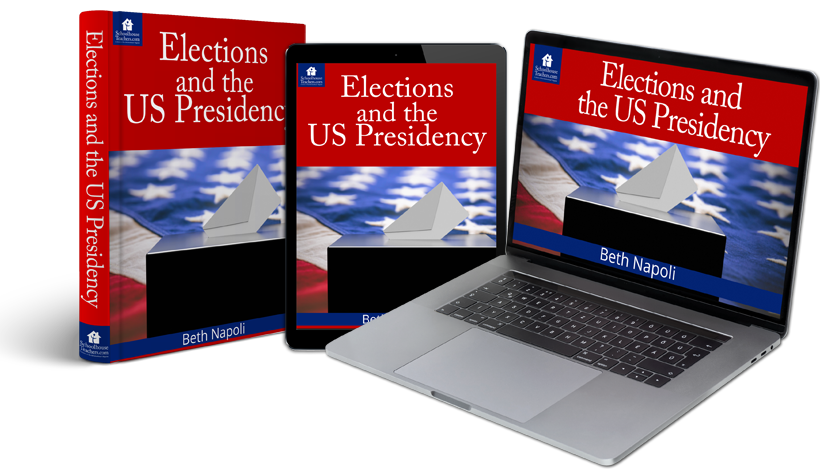 Welcome to Our Elections and the US Presidency Homeschool Social Studies Course
Are there future voters living in your house? Perhaps a future POTUS? Prepare your students to take part in the political process, with the help of lesson designer Beth Napoli. Designed for grades 4-8, Elections and the US Presidency is an online social studies unit that explains the electoral process and outlines the job description of the President of the United States. After completing this 6- to 8-week course, students will possess a basic understanding of the electoral college, and an appreciation of why we have elections and why we vote.
Or, go straight to the lesson plan or course lessons.
Elections and the US Presidency
Length:  6-8 weeks
Content-type: Text-based
Age/Grade: 4th – 8th Grades
Related Classes You May Enjoy
All Social Studies Classes
Preschool - Elementary Social Studies Classes