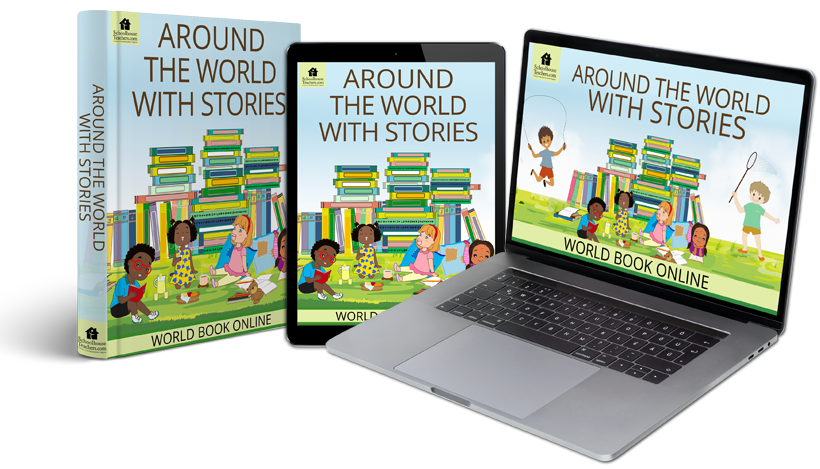 Welcome to Our Around the World with Stories, a preschool around the world homeschool course
Want to take your preschooler on a world tour? You can do that right from your living room using Around the World with Stories! Ten units introduce preschoolers to opposites, taste, smell, texture, shapes, numbers, and more while taking them on a quick trip around the world with stops in Australia, India, Southwest Asia, China, Africa, Canada, Italy, and Mexico.
Or, go straight to the lesson plan or course lessons.
Around the World with Stories
Length: Ten colorful online books
Includes: Online reading units
Age/Grade: Preschool
Related Classes You May Enjoy