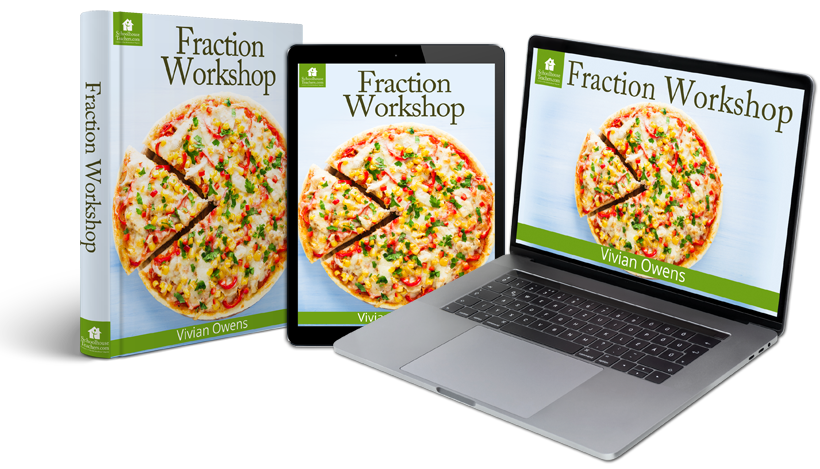 Welcome to Our Fraction Workshop Homeschool Math Course
Does doubling fractions confuse you? How about adding groups of fractions? The twelve-week Fraction Workshop uses examples, diagrams, manipulatives, and more to help students reach a significant comfort level with fractions—understanding what fractions actually are, performing arithmetic functions with fractions, and reducing fractions. Students will use the knowledge gained through Fraction Workshop throughout their academic and everyday lives.
Or, go straight to the lesson plan or course lessons.
Fraction Workshop
Length: 12 Weeks
Includes: Units, Worksheets and Answer Keys
Age/Grade: Elementary – Middle School
Related Classes You May Enjoy