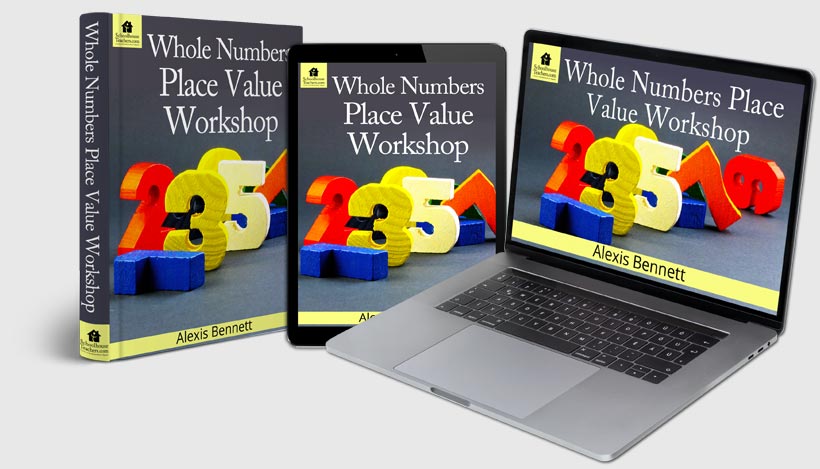 Welcome to Our Whole Numbers Place Value Workshop Homeschool Math Course
Does your student need more practice with whole numbers? Whole Number Place Value Workshop enables parents to assist their elementary students' understanding of whole numbers up to 100,000,000. Through ten weeks of lessons, students learn to correctly read and write whole numbers and then learn to break a number into expanded form to show the value of each digit.
Or, go straight to the lesson plan or course lessons.
Whole Numbers
Place Value Workshop
Length: 10 Weeks
Includes: Printable Lessons
Age/Grade: 3rd – 5th Grades
Related Classes You May Enjoy