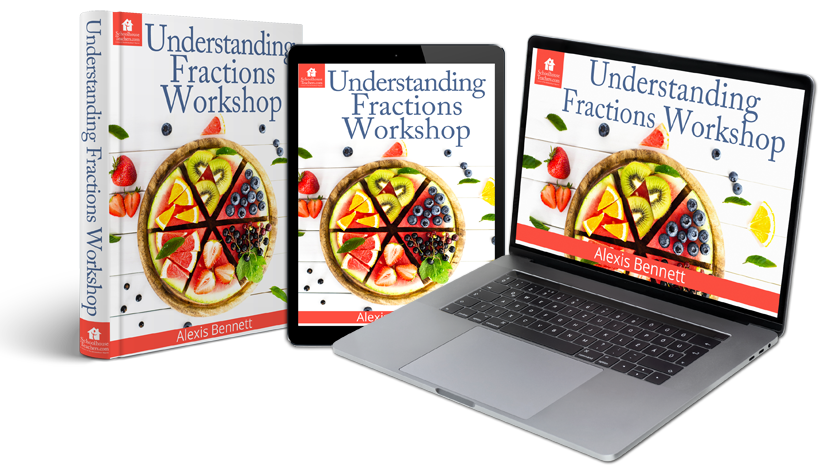 Welcome to Our Understanding Fractions Workshop Homeschool Math Course
Is 7/16 larger or smaller than 3/4? Understanding Fractions Workshop is a great course for helping students understand what fractions are as a part of a whole, including equivalent fractions, fraction comparisons, simplifying fractions, and more. This eleven-week course will give your student a confident understanding of fractions that will help in many courses to come!
Or, go straight to the lesson plan or course lessons.
Understanding
Fractions Workshop
Includes: 11 Printable Lessons and Games
Age/Grade: 3rd – 5th Grade
Related Classes You May Enjoy