How to Use This Course
The Home Economics class as presented on SchoolhouseTeachers.com is written with the growth of the whole person in mind. The student will begin by learning about personal appearance and hygiene and work through the topics of their role in a household, managing money, hospitality, food, nutrition, and cooking. By sequentially following these lessons, the student will grow socially and in his/her understanding of how he "fits" into the household. Worksheets are included.
Course Introduction
Welcome to Home Economics with Heather Leach! This six-month course is designed to help elementary and younger middle school students learn about their roles in their families and how they can practice habits and disciplines that will help them grow spiritually, emotionally, and socially. There are plenty of printable worksheets to keep little hands busy, and there are tips included to help you with the lessons. So if you're ready, let's dive in!
Monthly units build on each other minimally; each unit contains printable lessons, activities, and enrichment resources.
Self-Management
Week One: Personal Appearance/Who am I?
Week Two: Personal Hygiene
Week Three: Personal Time Management
Week Four: What is My Role?
Week Five: Good Cleaning Habits and Teamwork
Week Six: Money Management
Week Seven: Money Management, Part Two
Hospitality
Week Eight: What Is Hospitality?
Week Nine: Food and Nutrition
Week Ten: Party Planning Part One: Menu
Week Eleven: Party Planning Part Two: Basic Cleaning Skills
The Kitchen 
Week Twelve: Welcome to the Kitchen
Week Thirteen: Introduction to Measuring
Week Fourteen: Introduction to Using Kitchen Tools
Week Fifteen: Review Week
Cooking
Week Sixteen: Basic Cooking
Week Seventeen: Cooking Breakfast
Week Eighteen: What's For Lunch?
Week Nineteen: Preparing Dinner
Review
Week Twenty: Organization/Self-Management Review
Week Twenty-One: Time Management Review
Week Twenty-Two: Hospitality Review
Week Twenty-Three: Meal Planning Review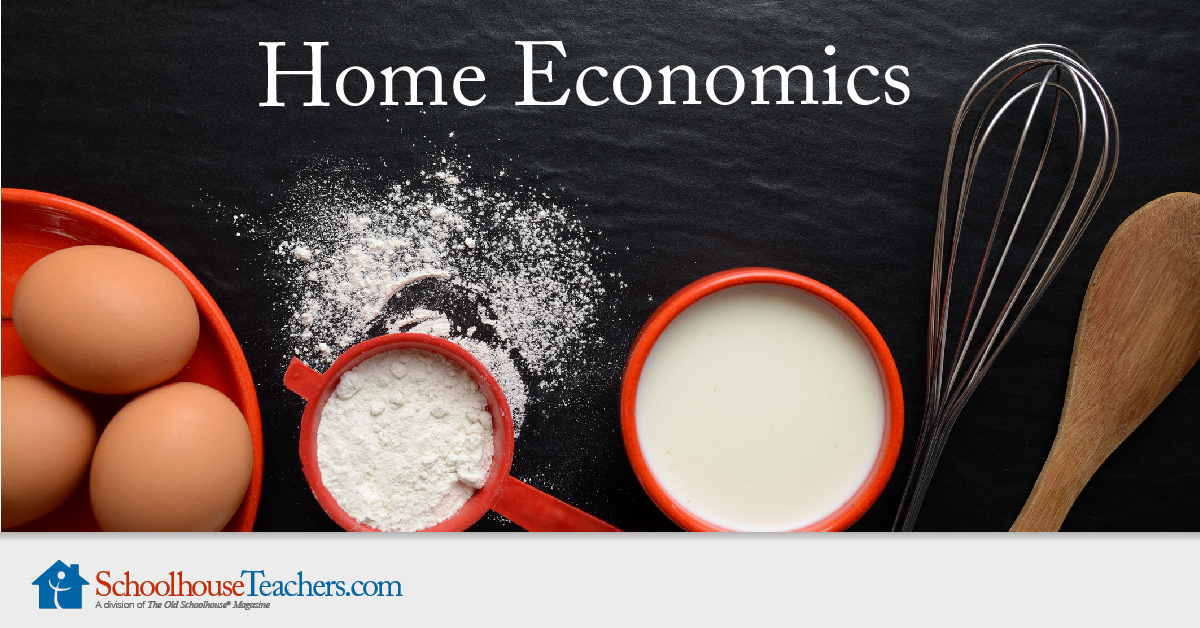 Would you like to tell others about this class? You can use our affiliate banner on your website, blog or even social network to tell your friends, family and contacts about this wonderful class. If you're an affiliate with SchoolhouseTeachers.com you can earn a commission every month for new members you send.
You can find out more about our affiliate program by clicking here.