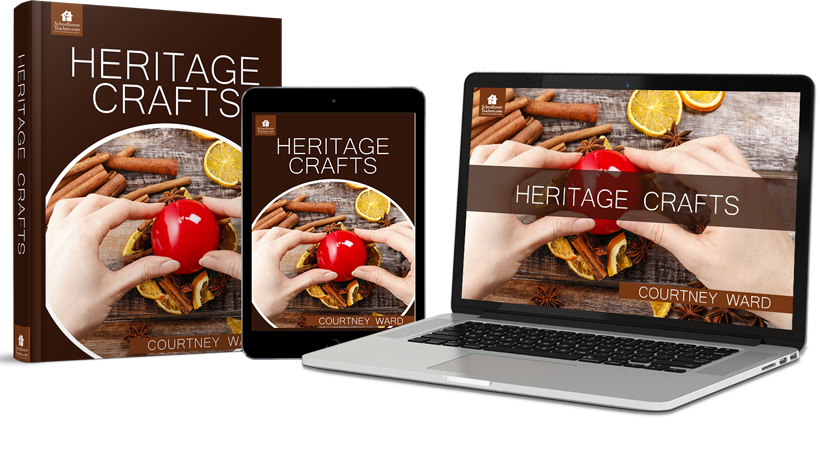 Welcome to Our Homeschool Crafts Curriculum: Heritage Crafts
What did people of the past use to create art? What life skills did they use to live productive lives? In our course, Heritage Crafts, families have fun learning and creating useful items and crafts that reflect our heritage. Some of these fun activities include making corn husk dolls, sewing quilts, drying apples, dipping candles, and more! These eight units can be completed in any order.
Or, go straight to the lesson plan or course lessons.
Heritage Crafts
Length: 8 units
Content type: Text based
Age: Family
Related Classes You May Enjoy