Why SchoolhouseTeachers.com Has the
Best Online Homeschool Language Arts Curriculum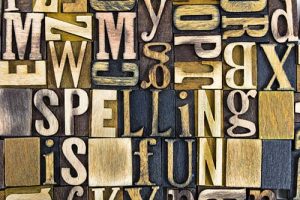 Whether you just started homeschooling or have been at it awhile, teaching language arts can be challenging because it includes so many elements—from spelling to grammar to reading to writing. SchoolhouseTeachers.com has classes in all these areas for one low price, making it the best resource for online homeschool language arts curriculum.
When you first visit SchoolhouseTeachers.com, it may seem too good to be true because it has dozens of language arts courses, in all grade levels. What's more, if you have a child (or two) in elementary school, another in middle school, and another in high school, you have a variety of classes for all of them without paying extra fees for each child.
Your preschooler and kindergartner will love courses like ABC What Will I Be, All About the Alphabet, and From Aardvark to Zucchini, which teaches the alphabet through rhymes, songs, prayers, and dancing.
Other courses to engage your young children include Pre-K Activities: Read and Play, Preschool Playground: Language Arts, Independent Morning Work for Kinders, and Teaching Reading Through Play, which has lessons designed around library books, typical household items, and common toys.
SchoolhouseTeachers.com also has the best online homeschool language arts curriculum for first and second graders because of courses like Beginning Listening and Speaking Skills, Ditch the Desk and Schoolhouse Spelling.
Elementary school students also have access to such courses as Everyday Games, Fun with Fairytales, and Navigating the World of Research, which teaches students to use the dictionary, thesaurus, encyclopedia, atlas, newspapers, yearbooks, periodicals, timelines, concordances, and more.
During the middle school years, your students will have a treasure trove of homeschool favorites like Lapbooking, Daily Grammar, How to Do Research, and Analyzing, Understanding, and Exploring Literature, which develops students' reading, writing, and critical thinking skills by showing them how to be more independent in analyzing themes and structure.
Middle school students will also enjoy classes such as Elements of Literature, Experiencing Epics and Poetry, Introducing the Many Faces of Poetry, Research Skills for 7th Grade, and Opening the Door to Poetry, which introduces students to a variety of poetic forms, devices, and vocabulary terms.
You'll also find that SchoolhouseTeachers.com has the best online homeschool language curriculum for high school, because of interesting and engaging subjects like Daily Puzzlers, Literature, Into the Elements, and American Folklore, which teaches students how to think critically about what they read.
In addition, high school students get to dig deeper into African American Literature, American Literature in Historical Context, Classics of English Literature and Christian Values in J.R.R. Tolkien, which focuses on Biblical issues and questions Tolkien raises in his books.
Your older teens will also be able to study Great Books with Dr. Hake Part I, Great Books with Dr. Hake Part II, Selected Works of Charles Dickens, and Worldviews in Literature, which helps students better understand the Christian faith and how it relates to the world around them.
So whether you're teaching your preschooler or preparing your teenager for college or the workforce, it's clear that SchoolhouseTeachers.com has the best online homeschool language arts curriculum for everyone in your family.