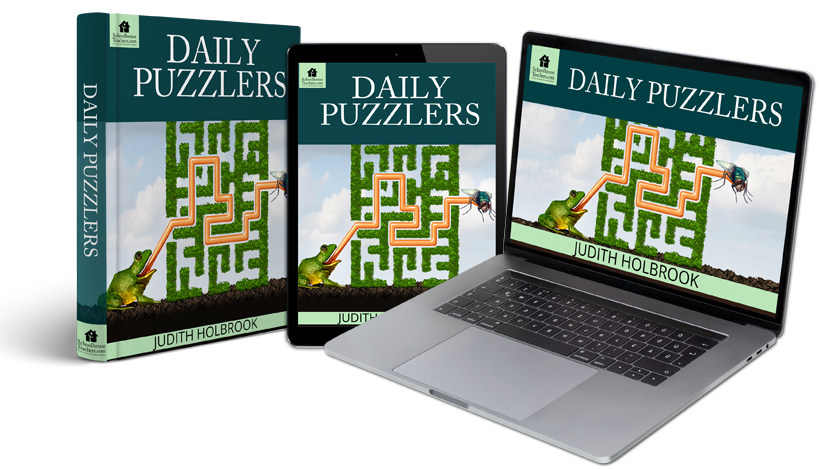 Welcome to Our Homeschool Language Arts Daily Puzzlers Course
Do you want to challenge your students to think critically? Daily Puzzlers does this in a fun, engaging way. You can use the one hundred language-based logic puzzles when and how you like for a flexible, enjoyable way to practice important skills. Students learn about following directions, reading comprehension, understanding instructions, thinking critically, and practicing vocabulary. Since these puzzles vary in difficulty, you can use them with the whole family.
Or, go straight to the lesson plan or course lessons.
Daily Puzzlers
Length: 100 puzzles
Content type: Text based
Grades: 3-12
Related Classes You May Enjoy
All Language Arts Classes
Preschool - Elementary Language Arts Classes