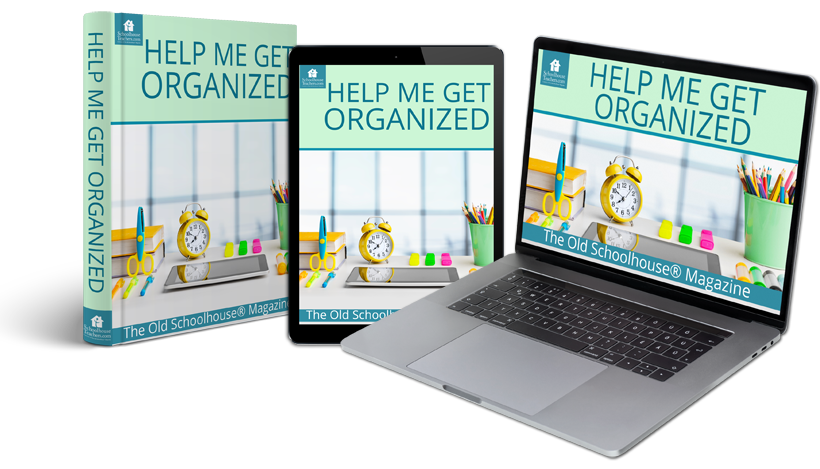 Welcome to Our Help Me Get Organized Home Organization Course
Do you long for an organized homeschool? Does time or money prevent you from achieving your organization goals? Our Help Me Get Organized course provides homeschool parents with fresh and creative ideas that can be easily implemented into everyday life. Through five eBooks, parents learn techniques that aid in getting and staying organized while on a budget.
Or, go straight to the lesson plan or course lessons.
Help Me Get Organized
Length: Collection of five eBooks
Includes: Downloadable and/or printable eBooks
Age/Grade: Parents
Related Classes You May Enjoy